COVID-19, Inequity and 5 Ways Project-Based Learning Can Close the Gap
COVID-19 has surfaced some glaring inequities in education.
Consider this:
A 15% gap exists between poor and non-poor children who have access to a computer at home.
A 10% gap exists between poor and non-poor students having prior experience with at home learning.
Chronic absenteeism, a major predictor of graduation rates and student performance was 8% higher in both students with IEPs (Individualized Learning Plans), and students who qualified for free lunch when compared to their affluent, non-IEP peers.
COVID-19 has further exacerbated rates of chronic absenteeism for communities of color in places like Georgia, where African Americans represent only 30% of the population, yet comprise 80% of the COVID-19 cases.
These numbers are daunting and can leave us feeling hopeless as educators. But there is a learning approach to narrowing the equity gap.
It's been improving equity in education since its introduction decades ago.
Project-Based Learning.
Consider this data conducted by the Lucas Center for Education:
Second-grade students from low-income communities in 24 project-based learning classrooms gained 6 months more learning than peers in non-project based classrooms.
Third graders in PBL classrooms scored 8 percentage points higher than peers on a state science test; across all demographics of race, gender, or reading ability.
Sixth grade English Language Learners (ELL) who took a project-based science course scored 28% higher on state measures of language proficiency.
This article will share stories behind these incredible numbers, surfacing specifically how project-based learning is improving achievement and equity for our most disadvantaged learners. We will explore 5 courageous models; 5 transformative project-based experiences; and 5 disadvantaged groups.
1. First Generation Graduates, Social Justice Projects, and Communities of Colour at High Tech High (Secondary)
'Who's school is this?'
'Our school?'
'I can't hear you. Whose school is this?'
'OUR school!'
This was how Kaleb Rashad, the Co-Founder of 'Center For Love and Justice,' used to start assemblies as a former elementary school principal.
According to Kaleb, he used this chant intentionally to equip disadvantaged students with the biggest 'P' they have been stripped of in most schools: 'Power." Students, Kaleb contends, need to feel that they are the 'authors of choices,' and that this 'access to collective power..to decide what the choices are, is the most important ingredient in equity work.'
Kaleb's vision materialized as the Creative Director of his next school, where students not only participated in assemblies but organized, led, and ran them on a regular basis.
World-renowned High Tech High. Where power extends beyond assemblies.
At High Tech High, students have the power to choose what they learn; as there is no prescribed curriculum. The power to choose where to sit and which classes to attend; as there are no bells funneling students to the next class. The power to choose how they spend their time; as there are no set schedules monopolizing every minute of their days.
Perhaps the greatest supplier of collective power is the way in which students learn through another important 'P:' projects. Projects at High Tech High are dynamic, fluid, trans-disciplinary, and offer several opportunities for students to be 'authors of choices.'
Consider the recent social justice project; a joint collaboration between Humanities and Music, where students chose pieces of music spanning the decades and created mixed tapes that highlighted themes of social injustice. From Marvin Gaye and Bob Marley to modern artists like Kanye West and Kendrick Lamar, students learned about musical composition, historical movements, minority leaders, and unjust systems of law through the project. More importantly, they were able to co-author how the project was carried out, from the products they created to how they exhibited work.
Not surprisingly, as a result of these structures for collective power, students of color and low socioeconomic backgrounds at High Tech High continue to outperform their peers statewide in nearly every category of achievement. In College and Career Readiness, a measure of student's preparation for University and the workforce, an average of 91.48% of Hispanic students and 92.6% of low socioeconomic students demonstrated readiness; compared to a statewide average of 36.1% and 35.8% respectively for these demographics. Graduation rates of these groups were also compelling. Across High Tech High's network of schools, an average of 96% of disadvantaged students graduated compared to an 83% average statewide. But perhaps most compelling is High Tech High's first-generation college attendance rates. High Tech High boasts an above-average amount of first-generation college attendees when compared to schools across the state, and 25% more earn degrees in STEM fields than peers from other schools. (For more achievement rates and data, please go here)
Kaleb's Tips for Creating Equitable Models: 
The power 'Ps' extends to more than just students. After activating a shared vision for equity, and mobilizing staff, Kaleb recommends using a four 'P' approach with faculty:
Give

'public and private permission'

 to take risks and establish reflective practices to grow.
Provide

'public protection'

to create psychological security for individuals or a group of teachers trying out new learning approaches from themselves and others.
3. Reduce 'policies' to help clear the path and allow for innovation and equitable learning experiences to take place.
Let go of 'perfection' and instead focus on 'progress' towards a shared vision.
To learn more about Kaleb's work and/ or to get support in developing your equitable school model, reach out to him at [email protected], or enroll in one of the open forum sessions.
2. Vocational Training, COVID Sensor Industry Projects, and 'Band III' Learners at Vocational Training Council (Post-Secondary)
Every year hundreds of year 6 students in Hong Kong take the most important test of their lives.
The HKDSE (Hong Kong Diploma of Secondary Education Examination) will determine which schools these students will be granted entrance to, what the language of instruction will be, and ultimately, what opportunities they will have to attend a four-year university later on. It is therefore not surprising to find a mother preparing her child for these exams before they can even tie their own shoes.
Hong Kong's high-stakes exams like the HKDSE aren't going away anytime soon.
But there is an institution helping close the equity gap for many less- inclined academic learners who did not test into top tier 'Band I' schools. Its name is the Vocational Training Institute.
This network of 13 member schools provides learners of all ages and abilities skills that can immediately be integrated into the workforce, or in gaining university admission. From Applied Science to Hotel Catering and Logistics, VTC learners learn through a 'Think and Do' approach, using engaging project-based experiences to help relevant industry partners overcome major challenges.
For example, hospitality students helped the local hotel industry undergo a digital transformation, automating many of their operations and streamlining the customer experience. IT students helped local senior citizens stay connected and up to date with COVID-19 policies, by developing a social connection app that granted them immediate access to loved ones across the city. And my personal favorite, trans-disciplinary engineering, applied science, and IT project led by engineering facilitator Kelvin To, around developing sensors and SMART technology with students to detect water levels in bathroom drains to curb COVID-19 spread.
Kelvin insists that these students are no less capable than the academic 'Band 1' students, but have a different way of learning. "Ask them to read a book, they wouldn't do it in 1,000 years, but ask them to hammer 1,000 nails, they would do it right away. They learn a lot more in real projects than they would be sitting in a classroom."
VTC students are doing more than hammering in nails. They are transforming the landscape of Hong Kong; helping advance new industries like Fintech, vaccine development, game design, and live-streamed music events.
Kelvin's Tips for Creating Equitable Models:
Get outside your four walls and experience the 'non-academic world.' This will increase your relevance to students who are less 'academic.'
See students not as 'Band 1,' 'Band 2,' or 'Band 3,' but as unique learners with their own skill sets and learning preferences.
See yourself not as a teacher/lecturer but instead as a project supervisor.
Learn more about VTC and Kelvin's work.
3. College Attendance, 7 Am Flash Mobs and Theater Projects, and Low-Income Communities in the 'Hood of San Diego'
Every morning at 7 am, a charter school opens in the center of once gang-infested Southeast San Diego with 500+ students grades 6-12 singing and dancing in unison.
Vince Riveroll, the school director, leads the charge.
"Stop, in the name of love, before you…I can't hear you EAGLES!"
Vince has reason to sing.
Gompers Preparatory Academy, a University of California San Diego partner school, has made significant academic gains during his tenure. Despite 84% of its students classified as 'economically disadvantaged,' and 75% qualifying for free or reduced lunch, Gompers has managed to get students into top-tier universities in the area year after year. There have also been significant gains in the areas of Math and ELA in grades 6-8, increasing the number of students meeting or exceeding grade-level requirements by more than 20% in four years.
And while a dedicated faculty, a culture of respect and high expectations, and a clear college attendance mission have certainly contributed to Gompers success, there is an 'X' factor that cannot go unnoticed: Its Theater and Dance Program.
Gompers' Theater and Dance Program is the heart and soul of the school; helping highlight important community issues, and providing students with a collective voice through student-written, directed, and produced public performances. And unlike other theater programs generally reserved for the 'performing arts' geeks; Gompers' ethos of inclusiveness ensures nobody is left out. In a memorable 10th/11th grade student-produced play, students across two grade levels transformed an old 6th-grade classroom into a professional theater space, working with retired play directors to communicate the devastating effect drugs had on the San Diego community. Students took charge of the project, acting as playwrights, stagehands, scene directors, lighting technicians, videographers, and marketing specialists in producing and advertising the play to the community. And on performance night, after the final curtains closed, there wasn't a dry eye in the building.
But the Theater and Dance Program has done more than boost student confidence; it has helped students defend their school. Just recently, when the district-wide school board threatened to revoke Gomper's founding leaders' on-loan contracts, breaking a long-standing promise they originally made, it was the GPA community who stood up to defend it; speaking at open council meetings, writing persuasive letters to legislators, recording public service announcements, and holding a community-wide 'Save the Founders' Campaign.
Vince's Tips for Creating Equitable Models:
Students first.
Lead with joy.
Parents as partners.
Learn more about Gompers Preparatory Academy and get in touch with Vince Riveroll.
4. Learning Communities, Urban Farming Projects, and increased confidence and language acquisition for Second Language Learners
Liz, a Cuban student, entered Lua Yaganagi's mixed-age classroom in Rizhao, China with zero English. Yet within only 6 weeks, Liz would stand confidently and deliver a 5-minute presentation in English for the mayor of the city.
Lua helped get her to this level of fluency not with a canned language program, or scaffolded textbook, but with a hands-on community gardens project.
Lua's classroom is part of the large Yew Wah/ Yew Chung network of schools that uses carefully designed learning communities, and rich transdisciplinary inquiry-based projects to help learners develop language proficiency.
In this particular community garden project, Liz worked with classmates to develop weather and planting charts, blueprints and journals for growing conditions, healthy food books, and other products that would help her and her classmates care for their class garden. Language acquisition was a natural part of the project, as Liz picked up new vocabulary and English expressions through creating products, interacting with classmates, and preparing for presentations.
As a result of this novel inquiry-based approach, students are doing more than acquiring a new language, they are also discovering new passions. During 'experiential week,' a time where YC Hong Kong goes off the timetable for student-led projects around student interest and current issues, Clara, a typically shy 11th grader, upcycled, designed, and pitched her own eco-friendly shoe brand. Deborah McNally, a coordinator, recalls, "This normally quiet student engaged with a professional fashion designer, researched sustainability in design and then presented her ideas and up-cycled product at a showcase event."
Lua and Deborah's Tips for Creating Equitable Models:
Understand what makes your students 'tick' and choose a topic they have views on.
Make resources visual, appealing and accessible – nothing about the project should be secret.
Explain why the skills used during a PBL are important – it's not just about grades!
Encourage curiosity and make the project fun.
Get to know your students and plan projects that link to their interests and are meaningful.
Direct units towards branches of knowledge which are of use to both themselves and others.
Learn more about the YW/YC schools, or get in touch with Lua or Deborah McNally.
5. A Writing tool for transformational learning. Students speak, interview others & collect content into published books, for literacy, engagement & wellbeing.
How do you motivate low literacy learners to be interested in reading & writing, especially in online or remote learning?
This was the question Carey Furze, creator of 'FamilyBookForm.com', helped address through her writing/story-collecting/book-creating project in Australia.
Utilizing her background in writing, motivation theory, and project-based learning, Carey helped make writing come alive for students, through 'Communication for Connection' interviews with their families & the community. In conducting interviews, students act like real journalists, using speech-to-text across several languages to collect primary-source content and transform it into a polished class book of value for authentic audiences.
For example, in their 'COVID and Me' class book project, year 7 students acted as historians to feature pandemic experiences, while in their 'Community Memoir Writing project,' students acted as biographers to gather photos, stories, and insights and share colorful memoirs from elderly members of the community. In each collaborative book writing project, teachers marveled at the transformation: "The students were very engaged in writing & sharing how the lockdown had affected them and their family, as they realized the importance of documenting this historically significant event."
In another Biography book writing project for a cohort of year 7 students below the minimum standard of literacy, not only did literacy rates improve, but the whole culture of the class changed to an increased interest in learning. Students worked autonomously, some of them for the first time, having agency over who they interviewed, and how they compiled each story. Teachers remarked: "During the interview & story-sharing process, students generated the hormone oxytocin, literally changing their brains from disengaged and disruptive teenagers into interested and productive members of society." See new improved literacy research here.
As always, students say it best. "It's beautiful. We can save the story of their lives and give them something they can keep forever."
Carey's Tips for Creating Engaging Models:
Students have agency to personalize their work.

 Students have differentiated ways to create, share & present their work.

Student's work has value to authentic audiences.
Include the FamilyBookform technology in your classroom or school and see television coverage of the Community Service Memoir project.
Connect with Carey.
Bringing Project-Based Experiences to Your Learners.

While it's nice to finally have data to show that PBL does indeed increase academic achievement, at its core, that's not what it's about. At its core, project-based learning is about equity and inclusion. It's a way to raise the bar for everyone. Providing our students of color, learning differences, socio-economic background, and language levels the same opportunity to demonstrate their unique talents, interests, and skills as our students of privilege.
Further Resources:
Interested using project-based learning to increase equity with your learners? This tutorial and simple planning guide should help get you started.
Finally, here is a wonderful field guide put out by The California Collaborative for Excellence in Education on how to accelerate learning, equity, and well-being.
For more, see:
---
Stay in-the-know with innovations in learning by signing up for the weekly Smart Update.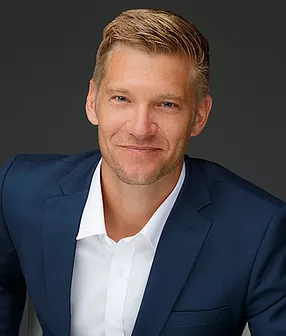 Kyle Wagner is a Getting Smart columnist, author and founder/ lead trainer of Transform Educational Consulting; helping forward thinking schools create more socially, emotionally and globally aware citizens through project-based learning.