New Platform Connects Students To Service Learning, Creates Service Learning Transcript
In project-based and competency-based learning there is a focus on how one demonstrates learning. And although service learning has long been valued in education and the professional world, there has not traditionally been a great way to document it. One new online platform—Treedom—is trying to address that with the implementation of a service that includes Service Learning Transcripts.
Treedom—launched in 2019—is geared towards high school and college students through their institutions. The Treedom team curates service learning opportunities, as well as provides the platform to effectively document the learning, according to CEO and Founder Michael Kadisha. He said the inspiration came from wanting to create a platform and online community to get young people to make the world a better place.
"I knew that we could create something that could activate a real sleeping giant," said Kadisha. "We felt there has been a missed opportunity that we wanted to address."
Kadisha is quick to share data about how transformational service learning can be for all students. Examples include:
77% of student volunteers said that their understanding of people had increased as a result of volunteering.
58% of college admissions personnel agree that community service experiences have a positive impact on a student's acceptance.
74% of students experienced a wider range of friendships through volunteering.
51% of recently employed graduates under 30, stated that volunteering helped them to secure employment.
Youth Is Not Wasted On The Young
Beyond the data, Kadisha references high profile examples—such as the notoriety and contributions of Greta Thunberg—to exemplify how much impact young people can have on the world. Connecting to individual student passions and then utilizing Treedom's platform to create transformational learning experiences is the ultimate goal, according to Kadisha.
"We think we can provide the means for students to optimize their existing, robust social networks," said Kadisha. "We are really trying to re-imagine student voice and activism."
There is a synergy happening right now, according to Kadisha. He says Greta symbolizes what young people can do when they harness their own power. It's this untapped power—represented by 15 million high school students and 20 million college students in the U.S. alone—that inspires Kadisha and his team.
"Imagine if we could wake up this engine to get them out in the community to do good things," said Kadisha. "Then we will have helped activate this amazing human mechanism that will make their communities much stronger."
Project-Based Service Learning
The Treedom team—who has already onboarded over 50 schools and over 45,000 students—sees their platform as the game changer to give all students the project-based experiences they need, according to Treedom Chief Operating Officer Gregory Chumakov.
"Service learning is by nature collaborative, creative, skill-focused, and problem solving oriented," said Chumakov. "When you combine PBL and Service Learning, it's extremely powerful."
Although there are competitors, he said that they mostly focus on the volunteer management side of it. The key is not only connecting students to these opportunities, but also documenting their work and connecting it to larger systems.
"Students go out in the world and find out who they are," said Chumakov. "And we provide the back end to help them do the learning and reflection."
Service Learning Transcript
There is very valid learning taking place every day that is not only not being captured, according to Chumakov.
"We are using service learning data to create a much deeper, richer student profile," said Chumakov. "This is about each student developing and advancing their personal brand for the rest of their lives."
All of this is available at their fingertips, according to Chumakov. He said Treedom collects their strengths, connects to things like the United Nations' Sustainable Development Goals, and consolidates their reflections, skills, and learning into a tangible piece of data to be used in a variety of applications.
Kadisha adds that Treedom is about being a complete learning solution focused on feedback, relationships, and metrics—a platform where students get statement pieces that are part of that larger portfolio pursuit.
"Students get guidance from the larger community," said Kadisha. "This is where mentors, future employers, and others help inform students' futures."
All of this points to a discreet career component and advantages as well, according to Chumakov. He cites that since 2007, the nonprofit sector has grown four times faster than the for-profit sector. Indeed, Chumakov is excited to inform students and educators that 1 in 10 jobs in today's market are in the nonprofit sector.
"It's growing every day," said Chumakov. "The work that nonprofits are doing is vital to our futures and we need to expose our students to these opportunities."
User Experience
Early school adopters are sharing their enthusiasm and successes as well. Jonny Rodgers, Director of Community Service and Outdoor Service Learning at K-12 Independent School Campbell Hall, embraces the intuitive qualities of Treedom. Rodgers is really excited about how Treedom connects students' service learning to their larger goals.
"Students can also easily input service hours as well as connect their experiences to skills, subject matter, and even the U.N.'s Sustainable Development Goals," said Rodgers.
Social Science Teacher Dr. Hina Sharma, whose school adopted Treedom this past August, said she is very grateful for the 100+ virtual service learning opportunities that her students have been able to engage in from the safety of their homes during the pandemic.
"Treedom allowed us to avoid putting a pause in my school-wide requirement that students have to serve 25 hours per school year for all four years of high school (for 100 hours total)," said Sharma. "My students enjoy anything they can do right away such as signing the numerous online petitions and creating online cards for various campaigns"
Lifelong Service Learning
Currently, students need to become part of Treedom through their school that provides access to a closed network with people in their own organization. After students become immersed in the platform, according to Chumakov, they learn that Treedom becomes an invaluable tool for projects, passions, and lifelong pursuits. Once students graduate, they get moved to the open network and become part of the larger Treedom network at no expense to the student. Treedom does have a mobile app for users as well.
"Once they are in, they are in for life," said Chumakov.
Long term, Kadisha believes that users will be sharing their profiles to their own various public networks and that they will become public facing profiles.
"They will become Holistic Impact Profiles," said Kadisha.
For more, see:
---
Stay in-the-know with innovations in learning by signing up for the weekly Smart Update.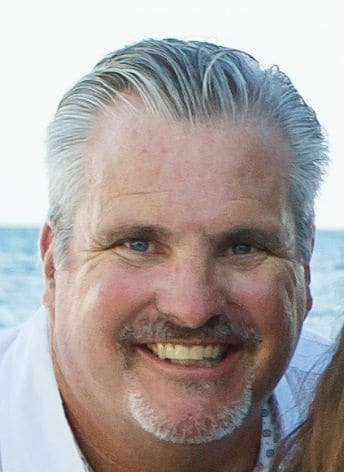 Michael Niehoff is a Getting Smart Columnist. He is a teacher, leader, blogger, and student advocate.