What the Pandemic Taught Us
By: Casey O'Meara
Slate Valley Unified Union School District (SVUUSD) opened the 2020-2021 school year on September 8th with in-person instruction PreK-8, and every other day in-person instruction (hybrid) for grades 9-12.
"Pandemic teaching" has transformed education. It is clear that conditions for student-centered learning, in-person or remote, must prioritize social and emotional wellness, meaningful adult and peer connections, the right amount of challenge, and celebrations of success within relevant content. This is an ordered approach paramount during pandemic teaching and results in lasting change in our district, Slate Valley. Our approach to education now relies on:
Flexibility. The creation of learning through interdisciplinary connections in non-traditional learning spaces recognizing the possibility of instruction in new environments.
Empathy. Students without the benefit of support in ways they experienced prior to The Pandemic. Time and space are forever altered during in-person and remote teaching.
Experiences as moments for learning. Student reflection, blending prior knowledge with new learning before active experimentation regardless of setting.
Essential content and skills. Identification of prioritized high leverage concepts, skills, and in relevant content.
Teaching socially distanced (wearing masks, with constant handwashing and use of sanitizer) is an undertaking that requires everyone to keep learning. We designed in-person learning for long-lasting changes—for example, learning in outdoor classrooms, use of interdisciplinary units designed around essential topics and skills—much of which will remain when life goes back to "normal."
Our educators responded to the following survey questions between October 31st and November 4th:
What have your students taught you?
Can you think of a moment when your students inspired you? If so, please describe the "moment."
Educators know teaching is more than dates, correct answers, and sentence fragments; COVID-19 deepened this understanding. The following are teacher responses to the question, "What have your students taught you?"
I have learned that relationships are the key to teaching and learning. My students have taught me that one of the most important things I can do is connect with them and learn who they really are. They have taught me about determination and perseverance, and that in the face of this pandemic that I need them as much as they need me!

My students have strengthened my conviction that compassion and empathy are what makes my classroom work. Of course, I try incredibly hard to be fair. But, making each student feel welcome, valued, and talented is my ultimate goal.
My students have taught me to be more flexible in the moment, to not sweat the small stuff and to enjoy everyday!
I think one of the best things that I've learned is to be resilient. As an adult, I tend to struggle with getting over things a little more than they do. My students tend to say okay the world is as it is, and the next day they are like, woo hoo, new day! I like that they can do that.
There's so much more than academics. We are told this over and over again by administrators, but it doesn't seem real until a child shares first hand what home is like during these challenging times.
A variety of student-centered instructional practices, socially distanced and integrated with technology, have transformed education in Slate Valley. The following are educator responses to the question, "Can you think of a moment when your students inspired you? If so, please describe the "moment."
While I struggled to adapt, my students didn't skip a beat! Some of them have faced overwhelming adversity, but they still persevered. Their willingness to learn, despite less than ideal circumstances, inspire me to power through the hard times.

They inspire me and remind me that I don't have to give up former teaching practices because of COVID-19. On Thursday last week, I had them mimic a "detective"/murder mystery challenge to force them to work together but also connect to Christopher's "detective" voice in Curious Incident of the Dog in the Night-Time. ALL students worked together and told me they had fun and wanted to do it again.

I'm inspired every day with how seamlessly they have adapted to our new normal. Their favorite way to say good morning is for me to pick a popsicle stick with a student name on it and describe their masks. It's so easy but they love it! They love looking at each other's masks and we talk about all the different kinds there are.

A Kindergarten student was using her Chromebook for the first time, and she earned 5 stars for something she had completed. She got very excited, looked up at me, and yelled across the room, "I'm learning!". I knew then that things were going to be alright.
As students see their teachers invested in them as individuals, and students see their teachers as not just teachers, a transformation occurs and education moves beyond academics.
In the worst of circumstances, students are more reliant than ever on the consistent routines of school and the moral contract promised by public education—that if you show up, you will gain knowledge and wisdom to help you be successful in the world.

I was very skeptical that any of us were going to be able to focus on learning with everything going on. But here they are. Every day. Answering my questions, sharing their opinions—despite the world in chaos around them.

They seem so happy to be at school and have told me they love being together in our classroom. They tell me they are so thankful we can go to school everyday.
One takeaway from the pandemic is a renewed commitment to learning as flexible, facilitated with empathy, individualized, and personalized. It is critical that we continue to partner with students and families in a manner never experienced prior to March of 2020. We must keep the focus of education on student-centered learning.
For more, see:
---
Casey O'Meara is the Director of Curriculum, Instruction and Assessment for Slate Valley Unified Union School District in Southwestern, Vermont where he works to individualize learning through students' and teachers' interests and abilities, to serve their needs and help them grow.
Stay in-the-know with all things innovations in learning by signing up to receive the weekly Smart Update.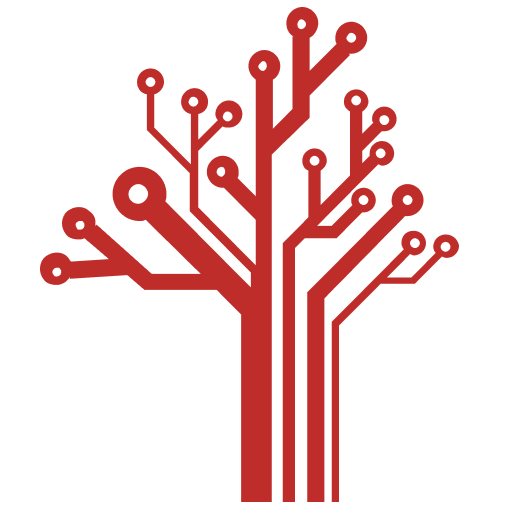 Getting Smart loves its varied and ranging staff of guest contributors. From edleaders, educators and students to business leaders, tech experts and researchers we are committed to finding diverse voices that highlight the cutting edge of learning.