The Power of Engaging Families
By: Cameron Paterson
There is a story that percolates in the staff room at my school that in the 1980s the principal ensured there was only one phone line into the school because he didn't want parents disturbing the teachers. Old hands insist that the story is true. It certainly reflects a prevailing attitude towards parents from the past, leave your children at the front gate, trust us to do our job, and pick them up in 6 or 12 years time.
Yet many studies demonstrate that when schools and families work together, children perform better, stay in school longer, are more engaged with their learning, attend school more regularly, behave better, have better social skills, and are more likely to continue education beyond high school. When strong partnerships are established between families and teachers, literacy and educational achievement improve.
Too often, family involvement in schools is limited to baking for cake stalls and participating in fund-raising, Harvard Lecturer Karen Mapp says that it is important to move beyond the bake sale to more interaction around learning and developmental goals, and to provide tools for parents to support these goals. It is hard for teachers and schools to know how to effectively create and foster these sorts of relationships. Mapp's stellar work, Beyond the Bake Sale shows how to form these key partnerships and how to make these partnerships work effectively. Mapp says, "The main problem in terms of developing effective family-school partnerships is that none of the stakeholders have really had any good guidance in how to do that."
Mapp also identifies that it is important to distinguish between 'parent involvement' and 'family engagement'. Due to the diversity of families nowadays it is more inclusive to talk about 'families' rather than 'parents'.
When Mapp was asked by the U.S. government to find a more effective way to build these connections, the result was the Dual Capacity-Building Framework for Family-School Partnerships, a guide for supporting children during their schooling. This framework helps teachers to engage families and helps families to engage with schools. Since its dissemination, many school districts have developed family engagement roles and some now include family engagement as a teacher evaluation criteria. In Australia the framework has been used as the basis for the national family-school partnership policy. Mapp says, "I'm seeing quite a few school districts realizing that family engagement — and I'm describing that as real, respectful partnerships between families and school staff — is an absolutely essential ingredient to not only student improvement, but also school improvement."
The Australian Government also has several other initiatives. Learning Potential is a free app with tips and ways families can be more involved in their child's learning. Learning Potential Resources is a website that provides activities, games, and videos to help families support children's literacy and numeracy. It shows how to move daily activities like cooking, gardening, or walking the dog, into enjoyable, interactive learning opportunities.
Parent workshops and curriculum evenings are now more common than earlier decades, yet they are often one-way events with teachers talking at parents and never seeking their input, opinions or expertise. More targeted events now include student-led conferences and presentations of learning. Stephanie Thompson, an international school teacher in Romania, has developed some great units where families come in mid-unit to help, and Friday afternoons are kept open for families to drop-in and offer expertise.
While the COVID-19 pandemic has made regular communication between home and school harder, the result has been that lockdowns have often forced a tighter connection between school and home. Schools are mopping up the fallout of anxiety and exhaustion, and educators have demonstrated remarkable composure. Families have recognized the importance of children being able to learn independently and schools have been finding innovative teaching and learning approaches. NGOs in India and Botswana are supporting families by using SMS messages and phone calls.
Many teachers are becoming better at engaging with families, and families have become better at supporting their children through shared reading and promoting self-regulation. Associate Professor Sue Nichols says, "Some teachers have written scripts for parents to structure learning interactions in key areas such as phonics instruction. In return, children and parents have shared learning connected to family activities such as cooking, gardening, and craft… This has provided teachers with some wonderful insights into children's learning outside of school." Australian teacher Ms Kelly reports, "The isolation and constantly changing information means I'm writing newsletters and having family meetings that have real content more regularly." Margaret Simkin found that one of the biggest gains during remote learning was parents observing children learning. At her school, parent-teacher meetings, led by students and hosted in Microsoft Teams, were an uplifting experience. One parent commented after listening in to their child's recent distance learning experience, "From an adult perspective it has been enlightening that the modern relationship between teacher and student is much more equal, more of a partnership which I think leads to more engagement by the students."
Family engagement in education is about parents and carers, schools, and communities working together to ensure that everyone plays a positive role in a child's learning. Teachers need to find effective ways to honor the wealth of knowledge that families possess. A touchstone question for teachers to ask parents is, "What is something you would like me to know about your child?"
For more, see:
---
Cameron Paterson is the Director of Learning and Teaching at Shore School in Australia. Follow him on Twitter: @cpaterso. 
Stay in-the-know with innovations in learning by signing up for the weekly Smart Update.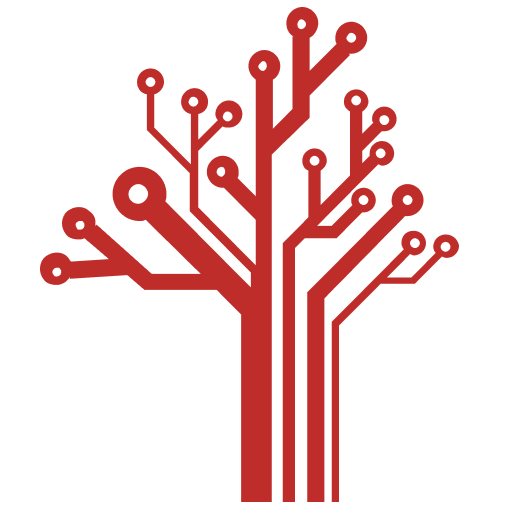 Getting Smart loves its varied and ranging staff of guest contributors. From edleaders, educators and students to business leaders, tech experts and researchers we are committed to finding diverse voices that highlight the cutting edge of learning.