Shrinking the Borders: How COVID Has Connected Students Across the Globe
'Heightened anxiety. Negative thoughts. Sleep disturbances. Suicidal ideation.' These were the specific search terms that appeared most frequently when analyzing over 10 million Google search queries during COVID.
'Increased stress, insomnia, emotional exhaustion, confusion, anger, and substance abuse.' These were the most reported side effects of social distancing and prolonged quarantine during past outbreaks.
With COVID showing no signs of slowing down as we enter third and fourth waves, we know our kids are hurting. They are longing for connection. Research shows that engaging in just a few meaningful conversations can increase the likelihood of happiness and positive endorphins two fold than when feeling isolated.
So how do we increase meaningful conversations for our kids in socially distanced environments? We eliminate the borders between them.
Three courageous programs are using COVID as an opportunity to forge more, not less social connections. Through online moderated forums, students in Italy are explaining to American students why pineapples do not belong on pizzas. Students in Nigeria are setting up virtual conferences and inviting new online Canadian friends to speak. Students in Idaho are writing fan fiction around COVID-related dystopias, and sharing with friends across the world to gain feedback on their work.
Connecting students online pre-COVID for most teachers was something reserved for bucket lists. A 'nice to imagine,' but certainly 'not to happen' in my lifetime. Well, now it has. This article examines three of those programs and how you can get your students involved.
The Imperfect Art of Living: [Co]-Designing Meaningful Lives in an Uncertain World
Imagine your students learning and connecting with students from Peru, Colombia, Singapore, and Tanzania. Imagine them applying their learning through monthly challenges and projects about how to design more meaningful lives.
This is the Innovation Academy's Imperfect Art of Living course—a semester-long, life-changing experience for secondary students inspired by Stanford's 'Designing Your Life' course. High school students across the globe connect twice a week in 'life design teams' during synchronous Zoom meetings to lead their own discussions around philosophy, psychology, and design; and create projects to prototype changes they want to make in their lives and the lives of others. Teachers in the program act as facilitators, helping students deepen their thinking and work through provocative questions and insights on their work. Student projects include short documentaries and vlogs about belonging, reframing dysfunctional beliefs, and rewiring their habits.
And the program is doing more than connecting students to meaningful projects. It's transforming lives. "I would say that [this course] has been life changing. I learned a lot about myself, and I became part of a unique and whole-hearted community that taught me a lot about meaning and belonging," said a Year 11 student
"I know that being vulnerable is uncomfortable and even intimidating, but the people in this course are so genuine and honest that the environment they create together will make you feel incredibly safe and comfortable to open up." – Year 10 student
So what's the secret to the program's success? According to Corey Topf, the program director, the answer is simple: "Connect kids to meaningful work and they will deeply connect with each other."
The program is currently taking applications for its spring semester. You can find out more about the program and have your students apply here.
Link Online Learners: Global Video Chats Led by Young People for Young People
Imagine your students interviewing students from Saudi Arabia around their daily life as teenage girls and then publishing the podcast publicly to promote cultural awareness. That's what Link Online Learners have done in their student designed, curated, and produced podcast, 'This Global Life.' Oh, and by the way, this episode has already aired. It's episode #5.
Lene Jensby Lange, co-founder of the program, explains the impetus behind the program that connects over 30 10-18 year old students in weekly Zoom conversations around the globe. "We started Link Online to link young people up as the world was closing down around them and give them a voice. We wanted them to be able to connect with other youth to talk about what's on their minds and in their hearts, and how it felt to be a young person and learner in this situation."
In only a few months, students have taken the program's core mission to new heights. During 'LOL' chats, students take each other on tours through their home cities; from exploring small food stalls and markets in Saudi Arabia, to surfing waves with teenagers in New Zealand. What is normal life to you, is quite an exotic experience for others. Over the course of weeks the students build a global family and grow their understanding of other cultures in a very concrete way. And similar to ' The Imperfect Art of Living,' the experiences have been life changing for students.
"I decided to start this experience with LOL surely to improve my English speaking, but now I've met new people, made new friends from all around the world, and heard about different ways of life from mine," said a founding member of LOL.
If you are interested in getting involved with Link Online Learners, you can volunteer to moderate breakout rooms, or have your students apply for the program here.
The Student Voice Network: Connecting Students Across the World
Imagine your most disengaged and introverted student connecting with other socially awkward teens on the other side of the country to develop, curate, and publish articles on social anxiety. This is what students across the United States are doing in The Student Voice Network, a network for students to connect and publish articles on the most pressing current issues.
Trevor Soponis, the program's founder and chief learning officer at The Sustainable Learning Projects, explains that he created the network to "give students a space to discuss issues they care about."
From online trolling to mental health, students act in the same way journalists would in shedding light on today's most important topics; interviewing experts, sharing personal experience, and featuring stories of those most affected. Agnes H., a senior in high school writes openly, "Why don't we, as a country, talk more openly about mental health issues?' She candidly goes on to discuss her myriad of mental health issues and how they have been exacerbated by the COVID-19 pandemic.
Sean B., a white student from Texas re-visits a controversial film from the 70s and discusses its relevance to current social justice movements in Coonskin: An Uncensored Portrayal of America.
Equally important to the content the program delivers is the platform the site provides for student voice. It is student managed, student run, and student curated, centering around the three central pillars of choice, collaboration, and contribution. To join the growing network of schools in "Project Student Voice," and create your own student run publication, reach out to Trevor Soponis at [email protected].
Shrinking the Borders
While we continue to remain socially distanced, we can also help students become more socially connected. As Lene Lange so eloquently put, 'young people around the world have never had more in common than they do now.'
As tireless educators, let's continue to provide them with the platform and opportunity to stay connected.
For more, see:
---
Stay in-the-know with innovations in learning by signing up for the weekly Smart Update.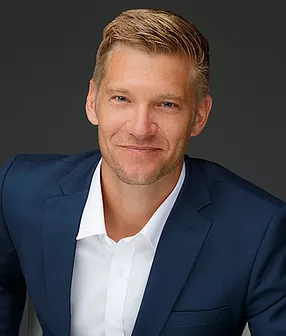 Kyle Wagner is a Getting Smart columnist, author and founder/ lead trainer of Transform Educational Consulting; helping forward thinking schools create more socially, emotionally and globally aware citizens through project-based learning.