Why History Is the Most Important Class Next School Year
By: Fernande Raine
Nothing this year is normal.  Not the spaced-out classrooms, or the lack of hugs and laughter. Not this election, or the wide-spread warnings of fraud, communism and civil war.  Not even the weather is normal.  Floods, fires and droughts are showcasing the negative impact we as humans have had on our planet's health. 
What do students need to learn in times like these?  What is the content that we should be focusing on to help young people get through this time strengthened and empowered to lead our nation towards a better future?  
There is surely a case to be made for all subjects:  Literature is an indispensable tool to develop a voice, empathy and to help make meaning of things that make no sense. Math and Science can provide magical methods to see order where there is chaos, and to help young people realize even pandemics have patterns that can be cracked. Sports and play are essential to maintaining sanity and a sense of safety and joy.  
But in this year in which we need nothing more than community and hope, perhaps the most important subject of all is the one that is most in need of a radical reimagination: the subject of History. Our students and our nation are in desperate need of all of the good stuff that engaging with History has to offer. In particular, we all need 
Training in

how to tell fact from fiction

, which is the skill that lies at the very core of the profession and art of history
To

engage with the truth

, and confront the facts and the stories that we have preferred not to hear for centuries so that we can begin to heal
The

ability to bridge

, and a commitment to understanding what drives people who are different from us, whether in our immediate community or across the globe
A reconnection with the

ideas and principles

 that underlie our democracy, and a clear understanding of what huge risks we run when we let these principles decay
A confirmation for every single young person that

they matter

, and that they have a role to play in writing the story of the future
A sense of

belonging and community

, reinforced by a connection with a shared set of values and hopes for the future
This is what young people can get from history that feeds them. But this is not what they will get if we proceed with business as usual, suffocating them with textbooks, or powering them through preparations for an AP exam. Indeed, if one looks at the crises with which we opened the article, each one of them can be traced back—in part—to a failure in how we taught history.
Educators and parents must take every opportunity they can to innovate on the edges, teaching history towards these learning goals as if the future of our society depends on it. Now is the time to:
Go out onto the limb of teaching with inquiry, and encourage young people to find answers to big and hairy questions about the world in which they live.
Venture into using the resources that your local museums have to offer. Most museums have incredible, passionate educators who know their material like no one else. If you explain what you are trying to teach your kids, they will most likely be able to find a resource that will bring that concept to life in a way that you could have never imagined.
Venture into letting each kid in your class read a book of their own choosing.
Experiment with innovative course materials that focus on civic growth. It may seem like there are too many to figure out, but on Composer you can select materials and create lesson strings with clear targets.
Create spaces for exchange and conversation. Help your students speak truth and engage with civil discourse, just as American Public Square or the Center for Inspired Teaching offer.
Design innovative projects that allow each kid to connect with their own version of informed agency.
For parents, this is the year to find books that will help your child see that there are answers to be found to their big questions about the world.  It is the year to have your child interview parents and grandparents about their lives or their moving stories.  It is the year to have them write a journal, take photographs, and chronicle their society's stage in life from the viewpoint of a young person.  What they think, what they see, what they feel, all of that matters, for the collective sum of these feelings, hopes and fears is the force that will drive the country forward.  
Young people "on good history" are empowered to be informed, critically-thinking changemakers. "Learning real history is about starting from scratch – making it personal, making it truthful, making it genuine", says Daniel Ardity, a college freshman. Jana Amin, a senior in high school, added "when I learn real history, I don't just feel empowered. I feel emboldened to help shape a future that is more equitable, just, and inclusive than it's ever been before." 
As a community, it is our job this year to help every young person find in their engagement with history this sense of belonging, connection and agency.  Waiting until kids are grown-up is too late to have them understand that history is not only full of wisdom and inspiration, but that it is theirs to write.  Our democracy and the future of our planet depend on it. 
For more, see:
---
Fernande Raine is a social entrepreneur and Founder of got history? – a systems-change initiative to ensure that everyone has the history they need to be an empowered, informed and engaged participant in democracy.
Stay in-the-know with innovations in learning by signing up for the weekly Smart Update.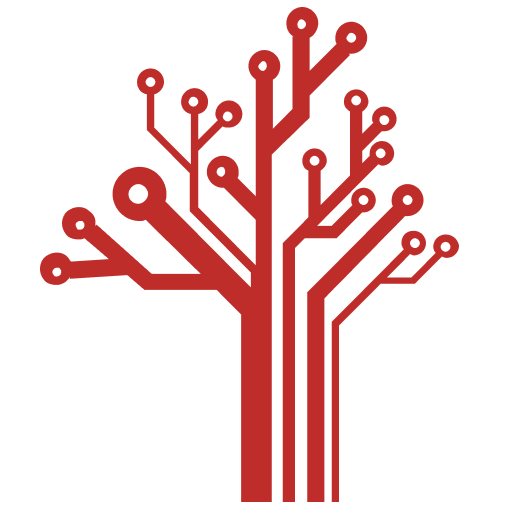 Getting Smart loves its varied and ranging staff of guest contributors. From edleaders, educators and students to business leaders, tech experts and researchers we are committed to finding diverse voices that highlight the cutting edge of learning.