How Students are Strengthening Life Skills During School Closures
By: Holly Wright
Social-emotional learning in schools has always been important, and we've seen this year just how important it is for students. Whether teaching virtually, in-person, or using a hybrid model, we have a special opportunity as educators to think about how we are fostering the skills students will need in their lives beyond the classroom.
Students are experiencing high levels of stress and trauma, and many are learning in spaces that they've never considered: living rooms, kitchens, their parents' workplace, or a classroom that requires masks and keeps them in one place for the full day. These factors can make it hard to focus, concentrate, and plan ahead.
At Summit Learning, we incorporate Habits of Success into our curriculum—a set of 16 key areas of skill development. Three Habits of Success that are especially important in today's climate are Self-Regulation, Self-Direction, and Growth Mindset.
Growth Mindset
Growth Mindset is the belief that your skills can change over time—the opposite of a fixed mindset. This is especially important now because much of this work—for students, educators, and parents—is brand new. All over the country, people are learning the value of a Growth Mindset as they learn to use new technologies like Zoom, practice time management, and deal with uncertainty.
In students, we can see a fixed mindset show up when they say, "I'm not good at _____, therefore I don't like it." Alternatively, a Growth Mindset is when someone approaches a problem with curiosity and hopefulness, asking themselves, "What can I do to learn this skill?" It's an emphasis on the "not yet." It is about embracing the idea that we aren't static, and are always evolving and growing.
As educators and parents, we can cultivate this curiosity and optimism in order to build a Growth Mindset. One way parents and teachers can help students cultivate a Growth Mindset is to practice praise and affirmation. Sometimes, students need encouragement from a caring adult in order to feel confident in their ability to learn a new skill.
Parents and teachers can practice this affirmation by using phrases that emphasize the process, not the outcome:
"I really appreciate the patience you are showing as you work through this challenge."
"I can see how hard you are working right now."
"I want to celebrate the positive attitude you had while you were learning."
Self-Regulation
Self-Regulation is when a person is able to focus on themselves and can monitor and manage their energy, emotions, thoughts, and behaviors. Self-Regulation is particularly important now because many students, educators, and parents don't have access to the tools, supports, or systems that they've used to regulate themselves in the past.
There are many ways we can be better self-regulated individuals. Practicing mindfulness and trying to reinterpret situations in order to change your emotional response are great ways to build your Self-Regulation muscles. The test of true self-regulation is to control your reaction by and for yourself.
There are several strategies we can teach our students to use to self-regulate during difficult moments:
Notice feelings – pay attention to your body: jaw-clenching, shoulders tensing, palms sweating, and other physical indicators. Be patient with yourself and give yourself time to find words to explain the feelings you have.
Zoom out – remove yourself from the emotional situation you're in and try to see your circumstance as a movie playing in front of you.
Make a plan – use this new perspective to give yourself some advice.
Act with intention – implement the plan you came up with.
As parents and educators, we must create space for emotions that students are experiencing and be sure to communicate that difficult emotions aren't necessarily negative or bad. Consider making a list of emotion words that can be displayed around your home or classroom, and refer to it as a way to practice labeling feelings appropriately.
Self-Direction
It can be useful to think of Self-Direction as a wheel or a cycle. The cycle of Self-Direction includes: set a goal, make a plan, learn new things, show what you know, reflect, and start back over (with a new goal or to strengthen or readjust the existing goal).
Engage students by allowing them to use their own interests and curiosities to fuel their goal-setting. Fostering agency in this way invites students to get the wheel of Self-Direction in motion.
There are a few things to keep in mind:
Have students practice Self-Direction with small, safe moments. This prepares them for new experiences.
Help students plan for and anticipate obstacles so they approach challenges with a solutions mindset.
Think ahead and ensure that the tools and resources needed for Self-Direction are available and that the expectations for success are clear.
Celebrate success and tiny wins that show the child is in the cycle, and talk about what's next.
As an adult, think about times that you go through these steps yourself and think aloud to model that process. Don't be afraid to call out times when you've made mistakes and highlight learnings you've had from those moments.
Schools play a critical role in our society. The changes to the landscape of education across the world has highlighted what resources we need in order to help students learn, regardless of their environment. We expect our schools to be places where our kids are nurtured, safe, healthy, connected, and learning.
Educators across the country are doing all they can to ensure students are supported socially, emotionally, mentally, and physically. During this unconventional school year, we have an opportunity to strengthen and foster critical Habits of Success, ensuring students are well.
Building emotional literacy and Habits of Success such as Self-Regulation, Self-Direction, and Growth Mindset is a lifelong journey. We must not neglect our own practice of these Habits of Success to best guide our students.
To learn more about the value of teaching positive Habits of Success such as Growth Mindset, Self-Regulation, and Self-Direction, watch this video from curriculum developers.
For more, see:
---
Holly Wright is a Habits of Success Specialist at Summit Learning.
Stay in-the-know with innovations in learning by signing up for the weekly Smart Update.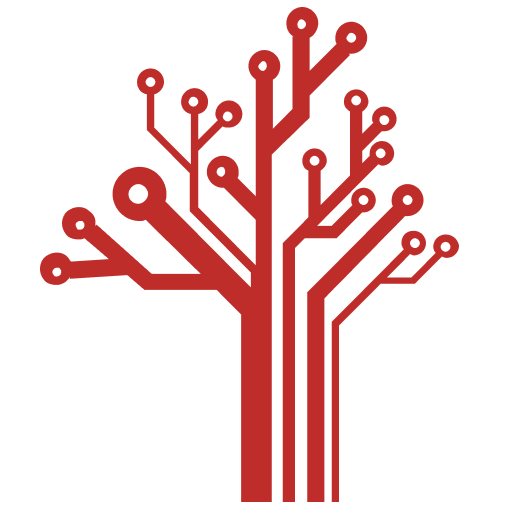 Getting Smart loves its varied and ranging staff of guest contributors. From edleaders, educators and students to business leaders, tech experts and researchers we are committed to finding diverse voices that highlight the cutting edge of learning.