Why Instructional Design Matters In Your Content Plan
Boosting learning outcomes should be a top priority during this era of unprecedented disruption for the higher ed space. COVID-19 has changed the way we communicate and learn. Therefore, it's more important than ever to be sure your content plan is prepared strategically.
No matter what subject you're teaching, your content plan will be stronger if it is built to align with the needs of your learners, which can be achieved through instructional design.
If you want your content plan to achieve better learning outcomes (and of course you do), instructional design is critical. Because this framework depends on an in-depth understanding of your students, it improves the overall effectiveness of your course content.
Instructional design processes create better experiences for students and professors alike.
In this article, we'll explore the basics of instructional design and discuss how it could transform your classroom. We'll cover:
What is instructional design?
What are the benefits of instructional design?
How can I implement instructional design in my content plan?
Whether you're working on a content plan for an in-person or remote course, instructional design can help you transfer knowledge more effectively. Let's jump in!
What is instructional design?
Instructional design (ID) is the systematic process of designing and creating high-quality educational experiences. The emphasis here is on the systematic process—ID employs a multi-step approach that prioritizes students and promotes deeper learning.
When done well, ID results in effective and engaging content plans. While the exact number and nature of the steps can vary, here's an overview of the most common models of instructional design:
You may choose to experiment with one or more of these methodologies before settling on one that works best for you and your students.
What are the benefits of instructional design?
While ID has a long list of advantages, we'll explore two in-depth: customization and flexibility. These benefits improve learning outcomes in your classroom regardless of the class subject.
Customization: Tailor your content plan to your course and your campus.
There's a wide variation of characteristics within each college or university classroom depending on department, subject, or course level. A one-size-fits-all approach to course development and textbooks creates a frustrating and ineffectual experience for students and instructors alike.
Instructional design analyzes and prioritizes the needs of your students. Each class of students has its own needs and deserves a learning pathway designed to meet them.
Additionally, student-centered design should be a continuously developing process. With iterative instructional design, a "finalized" content plan is never final. You can make improvements based on quantitative metrics or qualitative survey data.
Flexibility: Adapt and evolve with the industry and the environment.
The fluid nature of instructional design also makes it easy to modify your content plan when necessary.
While disciplines evolve more rapidly than others, every course, no matter the subject, will need regular updates to include new research and industry trends.
By using an instructional design approach to develop your content plan, you'll be better equipped to stay up-to-date with the latest news and best practices of your field.
Plus, you'll be well-positioned to make changes in the event that your students' or campus's needs change. A key example of this, of course, is the pivot to remote teaching caused by COVID-19.
Whether you want to update your course with new industry best practices or need to switch your delivery method, flexibility is key to providing an optimal learning experience.
How can I implement instructional design in my content plan?
While there are entire certificate and degree programs dedicated to instructional design, you don't necessarily need to go to class in order to incorporate ID principles.
DIY research. You can research the most popular instructional design models and implement one yourself. No matter which option you choose, you'll need to conduct thorough research and carefully consider the needs of your students. While still effective, this option can require a lot of time and effort on top of your already busy schedule.
Training course. There are e-courses available online to get more structured training than you could accomplish on your own. Or, you could go the traditional route and enroll in an accredited certificate or degree program.
On-campus instructional designers. Your university may have trained instructional designers on faculty to handle curriculum planning in-house. Ask if they specialize in certain subject areas or in online learning.
Custom digital course services. If you want outside help, you aren't limited to the ID experts available at your institution. Outside services can decrease the burden on instructors while creating a more effective and accessible option for students. Custom digital course materials are one way to implement ID principles into your course plan, or you can hire a course design consultant.
Any of these strategies can help you create the content plan of your (and your students') dreams.
The best path to a strong content plan is through instructional design. When you work with learners' needs in mind, you'll be able to create a more flexible and accessible course for all. Good luck!
For more, see:
---
Brady Kalb is a "reformed engineer turned entrepreneur". After engineering gigs at two Fortune 100 companies, Brady left the corporate world to pursue a business degree and seek out new challenges. Brady's passion for education stems from his desire to "always be learning" and find innovative solutions to difficult problems. Brady enjoys family outings to the park, explaining the answers of "Life, the Universe, and Everything" to his daughters, and reading just about anything (favorites are classics, popular fiction, and biographies).
Stay in-the-know with innovations in learning by signing up for the weekly Smart Update.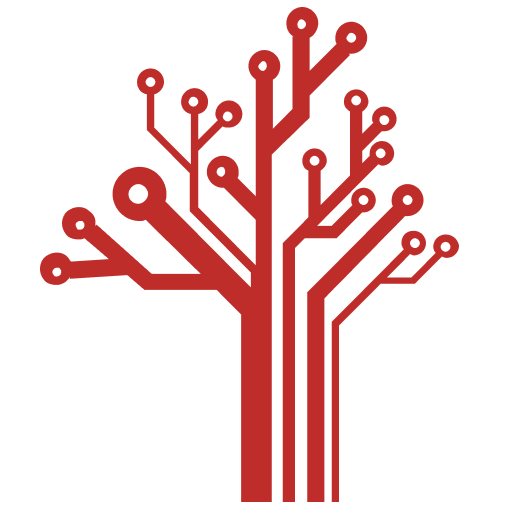 Getting Smart loves its varied and ranging staff of guest contributors. From edleaders, educators and students to business leaders, tech experts and researchers we are committed to finding diverse voices that highlight the cutting edge of learning.