Reshaping Talent Development: Pandemic Edition
By: Steven Hodas 
It's often been noted that schools don't do a great job developing talent or offering pathways for their most motivated educators. Studies have shown that it isn't "low pay" that drives great practitioners from classrooms but rather the limited professional opportunities the classroom presents. When you add in
user-
hostile hiring
practices
 and the tradition of handing the most difficult assignments to the least experienced teachers it's no wonder that, when the job market is strong, districts have a tough time attracting and keeping the best people.
That's bad for educators and for kids, but not only for them. As the largest employer of adults in our economy (bigger than the health care or fast-food industries), schools don't just prepare people for "the workplace", they often are the workplace. Employees, students, and families, and the larger community would greatly benefit if districts were engines of talent development if like the best modern employers they were always engaged in preparing employees for the next job. Ironically, the operational and economic damage wrought by the pandemic can help make that possible.
When standard operating procedures went out of commission, school employees in many districts began working in cross-functional teams that included community–based organizations and caregivers. Parents got used to playing the coordinating role that districts used to fill, organizing learning space, instruction, and socialization on their own or in collaboration with others. Cities offered teens Red Cross babysitting courses to qualify them as childcare providers and open up income opportunities for families suffering from job loss. Schools are paying families rather than bus companies to bring kids to school. Districts are partnering with microschools, and teachers who don't want to return to the classroom or teach on Zoom are staffing homework helplines and public pods.
In other words, the ways that people work in and with schools are just beginning to reflect modern workplace expectations: flexible roles, adaptation to the unexpected, and continuous collaboration inside and outside the organization. To make this stick, however, will require the kinds of policies and supports that other sectors take for granted:
Talent development models that take advantage of data and embrace flexibility. During the pandemic, some students surged ahead while others may have fallen back by a year or more. Seat-time as we knew it is gone and, with the nationwide suspension of summative testing in 2020 (and a growing push to cancel it for 2021), so are grade-level expectations for students. There has never been a better time to move to individualized learning paths and mastery progressions for students, and for teachers, personalized, small-grain sized professional learning like that exemplified by Harmony Public Schools.
For educators who embrace this shift, new career opportunities will emerge inside and outside of schools as communities demand more performance, responsiveness, and equity. In order to attract and retain the best employees in a time of shrinking budgets, schools will have to compete on this terrain.
Flexible, data-rich systems, so that each organization has the information it needs to carry out and monitor its own work and to work well with others. This spring, schools hardly knew which teachers and students were present, let alone engaged, let alone progressing or regressing. Add to the mix a diversity of learning and facilities providers, each with their own data needs, and things will get complex very quickly. New approaches to managing the school-enterprise, like Frontline for talent, Allovue for finance, and Intellispark for student engagement and learning progression can enable, connect, and sustain new approaches.
New funding models. Up until now, "school" has been a bundle of very different services jammed uncomfortably into a rigid box. In the post-pandemic era of punctuated evolution, other organizations will ask (and be asked) to do some of what school has traditionally done, either in collaboration or in competition with school districts. Funding will follow, with schools no longer the sole-source providers to their communities.
Next-generation school leaders will embrace this "all of us are smarter than any of us" approach, using their credibility and political capital to position themselves as quality managers and coordinators. Those that miss the memo will have a tough time claiming that their monopoly, post-pandemic, is really all about the kids.
New compensation models. As schools adapt to more flexible talent development and funding models, their job descriptions, org charts, and compensation models will follow. Successful service delivery, especially in partnerships, will require moving to more project– and team-based approaches where employees shift roles and tasks as needed. Hundred–page union contracts, step-and-lane compensation frameworks, and resistance to freelancers and micro-procurements make little sense in such a world.
The benefit of these shifts will be felt immediately by kids and families in the form of more responsive and personalized services, especially for those affected most deeply by the pandemic and its fallout. Right behind them will be those educators who have wanted to bring their full energy and creativity to the work but have been hamstrung by bureaucratic school cultures.
The greatest beneficiaries, though, will be communities whose school leaders share the wealth of their political, human capital, and financial resources with newly-emerging or long-established providers of family supports. In doing so, and by reshaping their talent practices in the ways required for success in that role, schools can become engines of opportunity not just for their students but for their communities as well.
For more, see:
---
Steven Hodas (@StevenHodas) was the Executive Director of the New York City Department of Education's Office of Innovation and is an Education Week "Leaders to Learn From" Award recipient and NASA Education pioneer. He is currently a Senior Fellow at the Center on Reinventing Public Education and the founder of The Paleogene Project, which re-envisions the structural, functional, and political relationships between public schools and their communities.
To help inform and deliver new agreements, new practices, and new tools Getting Smart and eduInnovation are exploring the Invention Opportunity thanks to support from the Walton Family Foundation and the Bill & Melinda Gates Foundation. The findings and conclusions contained within are those of the authors and do not necessarily reflect positions or policies of the foundations.
Stay in-the-know with innovations in learning by signing up for the weekly Smart Update.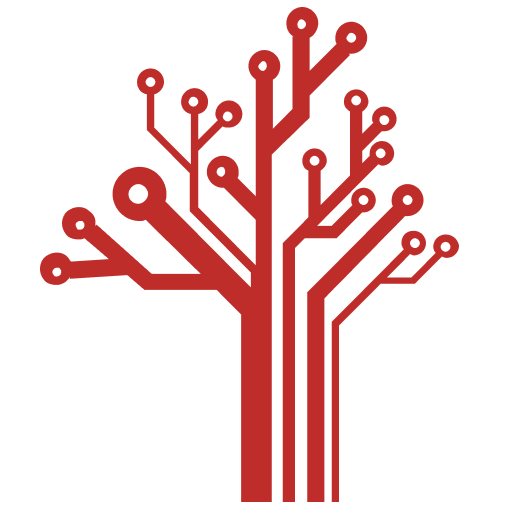 Getting Smart loves its varied and ranging staff of guest contributors. From edleaders, educators and students to business leaders, tech experts and researchers we are committed to finding diverse voices that highlight the cutting edge of learning.