Weaving the Fabric of Civil Society to Support Learning in Times of Crisis
By: Fernande Raine and Emily Wegner
By all measures, September 2020 has been the most challenging start to an academic year in modern memory.  The key question that remains on everyone's mind is "where can I find support for the journey ahead?" Interestingly enough, this is the very question that we ask in almost any time of crisis and the answer is always: in each other, in our communities.
When Alexis de Tocqueville visited America in 1835 he was struck, among other things, by two uniquely American phenomena. The first was the inherent contradiction between our democratic ideals and our inhumane treatment of indigenous peoples and those kept as slaves. The second was how Americans organized so comprehensively into civil associations that functioned as schools of public spirit.
In the decades that followed, this civil spirit he so admired led to the creation of libraries and museums across all major cities. Fast-forwarding to 2020, we find ourselves in a nation suffering from a pandemic and an economic crisis, both of which are exacerbated by the fact that we did not systematically address the inherent contradiction de Tocqueville observed 200 years ago.
In this time of unprecedented challenges and conflict, we are also seeing a wave of positive energy springing from a renewed commitment to fully realizing the revolutionary ideals that de Tocqueville so admired. People are not creating new libraries, but they are creating movements; they are writing, composing, and dancing bold new narratives. They are reimagining and expressing hope for the future of our community in ways we have not seen in decades. By most measures, it is a boom time for civil society and shared civic vision.
This civic vision can and must be a lode-star for the year ahead. We know we must keep our students safe, and that we want them to flourish. We also know that we want to prepare them to finish building the democracy we founded 200 years ago. As such, we will do well to remember three things:
1.  It takes a Community to Raise a Citizen.  It has never been more important for us as educators across institutions to remember that we are not "bowling alone".  Whether we work in a museum, community center, or school, we are members of a community of individuals who selected the vocation of educators in order to support young people in their path to becoming citizens.  We must reach out and weave an ecosystem of educators and institutions to support one another in fulfilling this commitment.
2.  We are all Learners. This year more than ever, all adults are both educators and learners. We are learning how to deal with an uncontrolled virus and a mental health pandemic. We are learning how to teach online.  We are learning how to talk about race and how to bridge across differences that we have long ignored.  We are all navigating in uncharted waters, and none of us have the answers. We are even struggling to figure out what questions to ask. Therefore, we must let ourselves be vulnerable in this role as learners and turn to one another with trust and honest intent.
3. Every young person must be able to thrive for democracy to work. At the very heart of democracy is the idea that every human being must enjoy the inalienable rights endowed upon them by their creator, of life, liberty, and the pursuit of happiness. Over the past 200 years, we have learned a lot about what it takes to make that happen, often by getting it entirely wrong. Among the key insights that have emerged in the past years among educators, many of whom write on this blog, is that in order for young people to thrive as citizens and advance the wellbeing of their community they must:
Develop a sense of identity and allows them to have a voice
Understand the perspectives of others and to bridge across differences
Feel belonging in their local and global community
Dig deeper – have the skills to ask questions, find answers, and work with sources to support claims
Have a sense of power for themselves and their community
Develop an understanding of systems and structures in society, develop an understanding of justice.
As we work through this year of challenges, keeping these core values and learning goals in mind will be absolutely key, so that we can remind ourselves of what connects us as a team working to educate citizens of democracy.
Heartland Hope
So is turning this civil spirit into a reality impossible? Not in the least. A community of educators in Kansas City has been doing exactly that over the summer as they prepared for the unknowns of the upcoming school year.  They formed The Learning Collaborative as an ecosystem of museums, community institutions, and educators committed to helping students learn in ways that ensure the wellbeing of themselves, society, and the planet.
With field trips on hold and demands on teachers going through the roof, The Learning Collaborative was formed to spread and sustain a spirit of optimism and commitment to inspire education, no matter what lies ahead.  Together, this group worked over the summer to imagine experiences that would support and enhance what students learn in school settings.
They have been working across silos to create inquiry experiences that allow students to not only learn historical content but to learn about the local institutions and resources that are in their reach both physically and virtually.  The museum educators of Kansas City have been working tirelessly with teachers to design new and engaging virtual Peak Experiences. They built a community platform and network that will allow this learning and co-creating process to continue, drawing in more people from across the region in the months and weeks ahead. Everything has been developed with the best civic education resources on the market to enhance learning in the classroom.
In this process, The Learning Collaborative has been supported and inspired by two platforms dedicated to removing barriers between teachers and place-based and civically oriented content. Explorable Places is a learning platform that facilitates the finding of inspiring content in museums across the country. Composer is a new portal to enable access to the highest quality civic education, built by a collaborative of providers.
Together, with these and with other partners, The Learning Collaborative envisions supporting the formation of learning ecosystems around the country for the benefit of our youth so that they can grow up to realize the full potential of democracy in every city in America.
For more, see:
---
Fernande Raine is a social entrepreneur and Founder of got history? – a systems-change initiative to ensure that everyone has the history they need to be an empowered, informed and engaged participant in democracy.
Emily Wegner is a Social Studies teacher and Curriculum Specialist for the Lee's Summit School District. She is also co-founder of the Kansas City Social Studies Consortium and The Learning Collaborative.
Stay in-the-know with innovations in learning by signing up for the weekly Smart Update.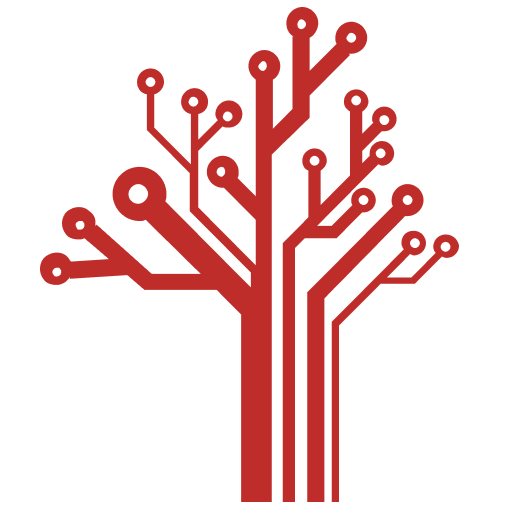 Getting Smart loves its varied and ranging staff of guest contributors. From edleaders, educators and students to business leaders, tech experts and researchers we are committed to finding diverse voices that highlight the cutting edge of learning.