Stress, Anxiety and Human Migration: How can Biology, Art and History Inform?
By: Dr. Balakrishnan Selvakumar and Dr. Ara C. Brown
How can students find ways to demonstrate understanding of a global challenge by using biology, art, and history? How can project design and community resources facilitate students to find ways?
As part of the 9th grade high school biology class at Whittle School & Studios, Washington DC, we explored the biology of stress within the context of global human migration. The focus was to experience the individual story of a migrant as well as the global scale of migration through research data, diverse media in an art exhibition, in-person speeches by refugees, and documentaries about immigrant students, and then, to let students choose an example they connect with and proceed to research relying on primary literature and material evidence from biology, humanities, and the arts.
Learning Outcomes
Students demonstrated an understanding of the following learning outcomes:
The physiology of the stress response under acute conditions (adaptation to anxiety) and chronic conditions (physical and mental dysfunction).
Applying a biological framework of stress to understand specific stories of human migration and including multiple disciplines in the analysis.
Engaging a global challenge with the mindset of a Researcher and Ethical Citizen—making connections between self and the world one lives in.
Student Products Published by The Phillips Collection, Washington DC
The Phillips Collection, like many museums, encourages visits from school students to engage with their resources and make classroom connections. Their special exhibit, "The Warmth of Other Suns: Stories of Global Displacement" offered a variety of human migration artifacts for students to connect with directly at the museum or indirectly by inspiring ideas that led students to find artifacts from other sources. Two student projects were published on the museum's website under the title, "The Warmth of Other Suns: In The Classroom."
In reference to the high school student projects, Ms. Erica Harper, Head K-12, The Phillips Collection, Washington, DC says:
"Because the majority of student groups that visit The Phillips Collection are here for single visits, it is often difficult to see how they take what they experienced and make deeper connections with their classroom curricula. This was not the case with the Whittle students, as I was blown away by the very timely and relevant correlations they made between the physiological effects of migration and mental health."
National Geographic Education
Submitting the lesson plan about stress and human migration as a capstone project to the National Geographic Educator Certification program helped by providing additional criteria to assess learning, to describe the interdisciplinary nature of the project, and to refine based on feedback from educators. Some highlights include:
Use of Scales and Perspectives: As an example, the examination of anxiety and migration statistics in North America, in the world and in terms of adults and adolescents indicated how national, global, and developmental scales can be used. The study of anxiety in terms of the biology of the stress response, explored at three scales (organ, cellular, and subcellular), can provide a biological perspective while the use of immigrant documentaries and art exhibits to explore the individual nature of anxiety associated with human migration can provide an anthropological and artistic perspective.
Student-generated projects that explored the stress associated with migration of African Americans from the south to the north in the early 20th century through a Jacob Lawrence painting; or the stress associated with colonial influence in Nigeria through the book "Things Fall Apart" by Chinua Achebe, or reference to the book, "Dear World: A Syrian Girl's Story of War and Plea for Peace" by Bana Al-abed, provided examples of a historical and literary perspective, respectively.
Assessment and The National Geographic Learning Framework 
Attitude (Curiosity): students searching for data from primary research literature about anxiety (example: the journal, Biological Psychiatry), about environmental conditions such as human migration (example: migration data portal), and about global initiatives of organizations such as the United Nations and the World Health Organization.
Skill (Observation): students analyzing data from primary research literature about anxiety (local and global distribution statistics from the National Institute of Mental Health; correlation with measurable effects on the human body from scientific journals such as Nature Neuroscience), and about environmental conditions such as human migration (statistics from the global human migration data portal and, effects of human migration on biological parameters).
Knowledge (The Human Journey): students examining primary research literature about how people from different cultures interact (example: the interactions between African Americans and Caucasians).
Moving Forward
Visiting The Phillips Collection can be substituted by virtual visits to museums and by collecting and curating human migration artifacts from students, families and teachers from different cultures from around the world.
The extent to which primary research literature, scales, and perspectives are used can be adjusted to provide a differentiated learning environment.
More generally, how can contexts besides human migration, such as the COVID-19 pandemic, be integrated into multiple disciplines to create an environment that facilitates students to find ways to demonstrate growth? What do you think?
For more, see:
---
Dr. Balakrishnan Selvakumar is faculty at the Upper School, Whittle School & Studios, Washington DC. He is formerly an academic researcher and currently an independent researcher with an interest in how food influences human interaction from an interdisciplinary perspective. Follow him on Twitter at @madras_bala.
Dr. Ara C. Brown is the Head of Upper School at Whittle School & Studios, Washington DC. Follow him on on Twitter at @ara_brown.
Stay in-the-know with innovations in learning by signing up for the weekly Smart Update.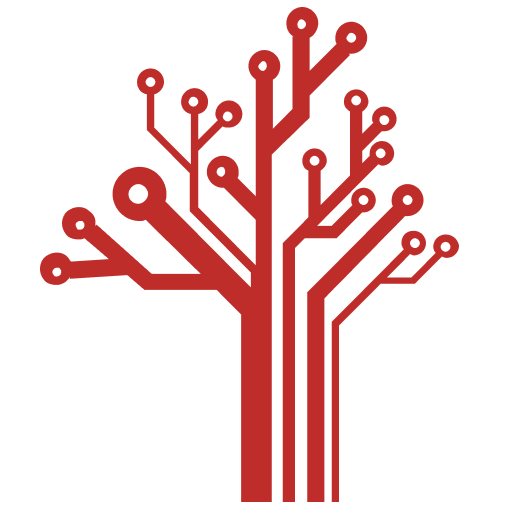 Getting Smart loves its varied and ranging staff of guest contributors. From edleaders, educators and students to business leaders, tech experts and researchers we are committed to finding diverse voices that highlight the cutting edge of learning.