Improving Financial Aid and College Enrollment Outcomes for First-Generation Students
By: Mark Flanagan, Jack Kelanic, Tim Marshall & Chad Branum
Three out of four Dallas students who complete financial aid show up in college. For Dallas County, financial aid is the leading indicator of students making the leap from high school to college. For the last three years, the Dallas County Promise has worked with partners to modernize data systems so students, parents, high schools, and colleges can better see information to best support students and produce year over year gains in financial aid completion and college enrollment.
With these innovations, Dallas County ranks 3rd in the country behind Tennessee and Louisiana for federal financial aid completion. Dallas County is also outpacing the State of Texas by double digits in both financial aid completion and college enrollment. 
The Dallas County Promise currently supports 11 school districts, 57 high schools, and over 21,000 high school seniors (larger than 17 U.S. states) where over 75% of students are economically disadvantaged and 75% are students of color.
Our question over the last three years has been, "what does a modern data system look like whereby students have real-time ownership and control over their data, teachers and other education officials know where students are along their pathways to higher education and jobs?" 
In our new state of the art systems, high school seniors sign a pledge to apply to affordable college pathways to many colleges, universities, and training partners. Students grant limited access to their education information to select higher education institutions. This information is securely stored leveraging block-chain technology and managed by the student. As a result, high school guidance counselors maintain visibility of key progress milestones like college applications and financial aid applications, all updated in real-time.
A critical step in the process is when financial aid is matched to a student's application at a college, university, or training program of choice. This step is often a black hole for parents and students, not knowing the status of their financial aid package and having to call or visit financial aid offices repeatedly to locate and match their files, or to provide documentation.
These typical process challenges can frustrate even the most affluent and well-resourced families with broad support systems. When we step back and think about this experience for first-generation Americans, low-income families, and students of color we represent, it becomes a call to action for technology leaders in education. 
In response to yet additional challenges resulting from the COVID-19 pandemic, Dallas County Promise has accelerated development of new product features, including a comprehensive checklist for all stakeholders in the college application process.  Students store their information in a secure virtual locker that they manage with granular access controls to share necessary information with higher education partners. This digital locker is much more secure and efficient than sending documents via email, multiple web portals, fax, and running around campus shuffling papers with personal information.
This new approach was designed and built in Dallas through the collaboration of K-12, higher education, and workforce leaders who recognized the inequities of college and economic outcomes, the fact that low-income students of color were not making it through the postsecondary system and had little agency in the process, and the inherent risks and inefficiencies in our legacy technology systems. 
Three distinct system modernization efforts are underway in Dallas to improve outcomes for students:
Data Interoperability

: The Ed-Fi Alliance, funded by the Michael and Susan Dell Foundation is helping school districts to securely manage college and workforce information into a common and secure format. From this secure data storage system, school district leaders can better see real-time information on students through their K-12 journey to ensure students meet college and career readiness benchmarks defined by the Texas Educational Agency.

Digital Credentials

: Greenlight Credentials provides the digital storage locker that students voluntarily establish in Dallas County to securely store and share verified college applications, certifications, and workforce data. All participating K-12, higher education, community, and workforce partners have agreed to write verified digital transcripts and credentials to this locker in a commitment to developing student agency in their economic mobility journeys. Students control how and when this information is shared and can better manage the transitions from K-12 to higher education and the workforce.

Progress Monitoring

: Dallas County Promise has developed a custom application, built on the Salesforce platform, to provide real-time visibility for high school counselors and college admissions and financial aid professionals.  This application provides transparency to each student's milestones along the pathways to college. For example, school counselors will know in real-time when college applications are matched to financial aid documents and the student's college package is fully complete at the student's college of choice. When school counselors know this information, they can have more specific and timely conversations with students and families to complete the transition to higher education.
These new data systems all place the student in control of their data and streamline higher education and job application processes. We are optimistic that these small technology innovations can lead to more equitable outcomes for students regarding college completion and economic mobility in our community.
For more, see:
---
Mark Flanagan, is the Senior Director of IT, Innovation, and Solutions for the Dallas County Promise
Jack Kelanic is the Chief Technology Officer at Dallas ISD
Tim Marshall is the Chief Innovation Officer at Dallas College
Chad Branum is the Chief Technology Officer at Region 10 Educational Service Center
Stay in-the-know with innovations in learning by signing up for the weekly Smart Update.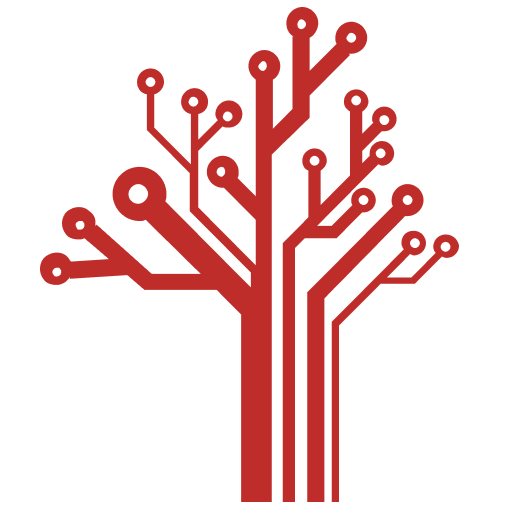 Getting Smart loves its varied and ranging staff of guest contributors. From edleaders, educators and students to business leaders, tech experts and researchers we are committed to finding diverse voices that highlight the cutting edge of learning.