Artificial Intelligence is Solving Cybersecurity Staffing Shortages in Higher Education
By: Sam Bocetta
The lack of cybersecurity jobs in the United States has turned into a major crisis. Many universities have been investing in a number of long term solutions to solve the problem of a labor shortage in cybersecurity positions.
One of those solutions involves using artificial intelligence, and specifically through pairing college students, several of whom have very little cybersecurity experience themselves, with AI software to monitor and scan for threats.
The theory goes that pairing cybersecurity students with AI will help to fill up missing cybersecurity staff positions and train these students for roles in future jobs. Since the major universities face literally millions of cyberattacks each month, taking these kinds of actions to help mitigate the risk of hackers.
How Bad is the Shortage of Cybersecurity Professionals For Higher Education?
Cyberattacks are always incredibly costly regardless of whether the attack is ultimately successful or not. But cyberattacks against educational institutions are not just a major financial risk. It's also a significant risk to the safety of students and the reputation of the institution as a whole, and if anything, this risk has become even greater from the dramatic increase in remote teaching thanks to the ongoing pandemic.
Nowadays, cyberattackers are making use out of cutting edge methods and technologies that can easily exploit outdated university systems. Simply put, enterprise-level cybersecurity systems are severely lacking when it comes to their overall effectiveness, while in several cases some supposedly credible solutions, in reality, do more damage than good.
Even though this is not an issue that is specific to education, the shortage in cybersecurity personnel puts universities and colleges at a greater disadvantage than other industries as most cybersecurity talents are far more likely to turn to higher-paying private-sector jobs in other industries.
Cybersecurity teams across multiple industries are turning to artificial intelligence to help bolster their cybersecurity defenses and make up for the shortage of cybersecurity personnel. The education industry is no exception.
How Can AI Help?
Cybercriminals have already been using more sophisticated AI-based cyberattacks to go after their targets, which means that universities and colleges are wise to likewise turn to AI-based security tools to better manage their vulnerabilities.
Specifically, educational institutions can leverage machine learning and artificial intelligence to automate much of the process of detecting, preventing, and patching security threats and with far fewer staff resources.
Here are three primary reasons artificial intelligence can be used to bolster cybersecurity at educational institutions:
Pairing Students with AI Technology
As noted in the introduction, many universities are following a policy of pairing cybersecurity students with artificial intelligence. Students come into a classroom to learn about artificial intelligence and apply what they learn to help keep their university safe from cyberattacks.
Each class day, the students are presented with a board showing which exact threats the university is facing and how to use AI to detect abnormalities and suspicious activities. This is mainly done by comparing these existing abnormalities with past attacks.
Speeding Up Threat Surveillance
As the networks of educational institutions expand, so does the number of vulnerabilities that they face as well, in addition to the speed at which these threats move. Fortunately, this is another burden that artificial intelligence can take upon itself as well.
It's very essential for higher education institutions to respond quickly to cyber threats because of the speed at which cybercriminals will launch attacks against the institutions' networks.
This is precisely why many universities (such as the University of Tennessee, for instance) have been turning to AI cybersecurity systems that can speed up threat surveillance, which means that the process of detecting and preventing threats is sped up too.
The reason why AI can speed up its threat surveillance is because it learns and evolves. Feedback is continuously fed into the system, so it improves over time. This doesn't mean that artificial intelligence can fully replace cybersecurity teams to look for threats, but it does mean that it can identify cyberattacks faster so teams can make more informed decisions about security threats as they happen.
Monitoring Cloud Platforms
Universities have largely made the shift over to cloud-based platforms. This is because cloud platforms such as Google Drive, iCloud, DropBox, and OneDrive offer a number of important benefits, including better protection of private user data, reduced IT costs, efficiency of collaboration, and scalability.
When it comes to cybersecurity specifically, cloud security offers monitoring capabilities that will greatly reduce the risk of cyberattacks. These capabilities can be beefed up with the aid of AI. Software-as-a-Service (SaaS) platforms in particular are actually embedded artificial intelligence into their software to offer improved functionality and security.
As AI is embedded into cloud IT infrastructure, it can be used to better monitor and manage cyberdefenses. Over time, AI can also create analytical capabilities to formulate better processes that can run independently of security staff, meaning that routine processes can, therefore, be managed by the cloud platform itself so university cybersecurity staff have more time to focus on more critical vulnerabilities.
Conclusion
It's very clear that artificial intelligence has a big role to play in the education industry, and especially when it comes to cybersecurity.
As universities and colleges can no longer keep up the page with the sheer volume of threats, which is being made worse by the cybersecurity staffing shortages, artificial intelligence is stepping in to fill the gap through detecting anomalies, improving cloud security, and speeding up threat surveillance.
For more, see:
---
Stay in-the-know with innovations in learning by signing up for the weekly Smart Update.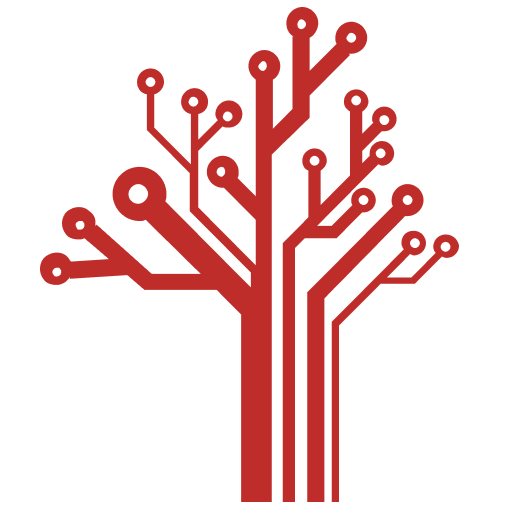 Getting Smart loves its varied and ranging staff of guest contributors. From edleaders, educators and students to business leaders, tech experts and researchers we are committed to finding diverse voices that highlight the cutting edge of learning.