Maker Learning Network Launches New International, Online, Project-Based School
Cohorts are defined educationally as a group of students who work together through a curriculum to achieve the same academic degree or outcome. Simply, they can be broad, such as a freshmen class, or narrow like in a focused academic area or elective program. More recently, they are often used to describe a specific group of students who will not only experience a common curriculum, but often common instructors, schedules, and more. 
What if a cohort of students were international, instructed in an online, distance environment, had common interests and passions, and were challenged to engage in project-based learning with applications to their individual local communities? Well, you'd have a very special school indeed. And that special school is the new WorldOver International School opening this fall from the Maker Learning Network.
This new private, non-profit school, truly appealing to a global audience, intends to bring the best of online learning, project-based pedagogy, and social-emotional learning together for the first cohorts of students by this September, according to the Maker Network's Allison Bravo. 
Bravo said this new school will be tuition-based, full-time online, globally connected, and locally-impactful. The school—initially opening with 6th through 8th graders—plans to focus on what they're calling the four P's: project-based, problem-based, place-based, and personalized. 
"This will be its very own internationally-recognized brand," said Bravo. "Our vision is to place learners in interest- and passion-based cohorts and create microschools where learners from all over the world come together with common purpose."
Bravo envisions cohorts of international learners who might be artists, athletes, gamers, coders, writers, or an endless array of others centered around passions and interests. She said that this will be a departure from what others may know of some traditional online programs.
"We're not an online credit factory. We're taking it to web 4.0," said Bravo. "It's not just interactive in the digital world, but in the real or physical world as well." 
Maker Learning Network Founder and CEO Amber Golden Raskin said the school is going on a global search for learners who not only want to be part of an international cohort of their peers with common passions, but who are also committed to taking action in their local communities. 
"Even though we're an online, virtual program," said Raskin, "the place-based will come into play when our learners demonstrate their learning with impactful work on their local communities."
In addition to these opportunities, Bravo said these microschools, functioning under one online brand, will provide an extremely high level of personalized support. 
"Our learners are going to have access to top tier college counselors," said Bravo. "This is not to push them to some specific ivy league school, but rather to walk alongside them to see where they want to go."
Bravo said this collaboration between the learner, their academic coach, and counselor is not about SAT scores, but rather about every learner having a high-quality digital portfolio. 
"Our portfolio-based system will demonstrate to the local and global communities what learners can do and where they want to go," said Bravo. "It's a holistic snapshot of achievement and potential, which creates more equity and access to post-secondary opportunities."
This theme of being globally connected, while having local impact will be at the center of all cohorts. Bravo said cohorts will be challenged to use design thinking while tapping into their own communities, collaborating with local partners and ultimately leading to a call to action with local impact. 
"Our world needs leaders who are going to think solutions, before they think problems," said Bravo. "Our learners will model this and continually reflect about who they are in relation to their community. They will discover themselves by helping and supporting others. 
This local emphasis is key, according to Bravo. In addition to being able to have local impact, this place-based component adds authenticity in terms of audiences, partners, resources, and learners experiencing that learning is all around them. 
WorldOver's international component will also include offering an English bridge program, as well as mechanisms where learners can get an American diploma, and access to dual diplomas without having visa or travel permissions. 
Ultimately, Bravo said WorldOver is about transforming the learner experience, while also transforming their lives and the lives of others. 
"We have the capacity to put a laptop and a hotspot into kids' hands all over the world," said Bravo. "We can increase their access to courses and professionals, as well as their social capital. This is how we get serious about college and career."
Long-term, Bravo said the plan is to expand cohorts and grade levels. She said that WorldOver will be a course vendor for students wanting 1-2 courses. WorldOver can serve homeschoolers and schools as a curriculum vendor as part of its part-time offerings. 
The two-month application window is now open and will close July 31st, 2020. 
For more, see:
---
Stay in-the-know with innovations in learning by signing up for the weekly Smart Update.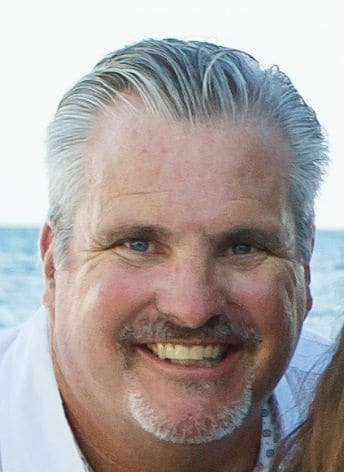 Michael Niehoff is a Getting Smart Columnist. He is a teacher, leader, blogger, and student advocate.