Don't Miss This Teachable Moment
By: Keith Deltano
The children will return, we don't know what it will look like at this time, but we know they will come back. They may be in masks, we may be in masks, their desks may be spaced six feet apart, we may do split school schedules, and they may eat lunch in their rooms…but they are coming back. We need to be ready for them with love, anticipation, and the structure that they depend on– we offer so much more than academics. When they come back please don't miss the teachable moment the pandemic has given us.
Take something positive out of it and move on. We can't spend the fall semester deconstructing COVD 19 and its impact. The kids are tired of talking about it now and look at you with that "enough" look if you use a phrase like "new normal." But surely, they will welcome something positive out of it. And there is something positive: an appreciation for each other we did not have before.
Shared hardship brings people together, it is part of the human condition. It is something we all know instinctively. You will speak to people more freely when stuck at the gate at an airport, being jostled by turbulence, running through a parking lot in a sudden storm, or enduring some other form of shared duress. The studies that confirm the bonding that occurs during and after sharing a difficult experience are legion.
This fall should be different in a positive way. This fall should be different because of what we have all endured.   Children will be returning after an abrupt and unnatural end to their school year and a summer spent in isolation. They missed school, they missed each other, they missed kids they didn't think they would miss, and they missed their teachers. They longed for the halls, the echo in the gym, the smell of school, and most unknowable to them: they missed the structure and predictability of the school day.
They will feel it and you will know it. Shouldn't you take advantage of this increased appreciation for the school and each other? The fourth graders will share their joy openly when they get off the bus. The eighth-graders will act like it is just another school year beginning – but they will be glad to be back. Don't miss this teachable moment.
Help them discover what they instinctively feel. As adults, we use phrases like, "What is the takeaway?" or "We need to look for a silver lining." Children and teens don't use such phrases and have not learned how to mine trauma and negative events for life lessons. They do know, at some level, that they need each other to be healthy. But do they know they need to be part of a community larger than their friend group to be happy? Teens tend to think in terms of their group and their friends.  Most will not be aware they missed being part of the whole school community. As educators, we need to take this opportunity to use COVID 19 and the disruptions that come with it to break down social barriers and perceptions. You are going to use what they have been through to get them out of thinking about their small friendship circle and appreciate the larger community.
The take away from COVID-19 should be to improve school culture. As someone that works with schools to improve school safety and school climate as well as combat bullying, racism, and cyberbullying, I can't help but see a silver lining (forgive me) in all this. Depending on the age level(s) you work with, you can incorporate discussions into your core area somewhere within the first week of school. You can use writing prompts, small group discussions, posters, or classroom-wide discussion. You have the summer to think about the methodology you will use to bring this truth to light: we went through something, we should be better for it.  Here is how I would go about it:
"What did you miss? Who did you miss? Did you miss people you were surprised you missed?" Pull it out of them. Eventually, you will hear something like, "I missed everybody."  "I even missed…." (Probably that grumpy teacher with a big heart.) Lead them where you want them to go without telling them. You know you are getting to the right place when you hear statements like, "I missed school itself." Or "I never knew how much I needed everyone."
Now move to proposing a change in behavior. Once you get to this point, go in with some hard questions. "You had a tough spring and summer, we have come back together, after all we have been through, shouldn't we leave the pettiness, bullying, cyberbullying, and drama behind – shouldn't we act differently towards each other?"
"Are we going to go back to the way we were before all this when it comes to drama?"
"What could be better this year as a result of what we have gone through?"
When I teach I just wait them out. I ask the question and just wait – sometimes for a very long time. They will eventually jump in because they have been too lonely and too isolated not to. Shared hardship should bring positive change. They may not say it like that, but you can get them there.
Just keep pounding away and ask, "You came back excited to see your friends – what about everybody else?"  "Can we take at least one thing positive from the school closures and isolation you have endured?" All of the above translates beautifully into writing prompts or group activities.
What did you learn? And lastly, model this newfound appreciation yourself. Spend some time around coworkers you usually don't engage with. Sit somewhere else at lunch. Eliminate teacher workroom gossip and greet folks more enthusiastically. Because admit it, you were lonely too and you missed your coworkers and students – all of them. Even that kid that wants to talk about Star Wars….again.
For more, see:
---
Keith Deltano is a winner of the Teaching Excellence Award for his work with at-risk youth as well as the National Impact Award for his efforts at parent outreach and education.  He has served and worked with children, teens, and families as a public school teacher, parent coach, and internationally touring educational comedian. Keith is the creator of the anti-bullying and character education streaming curriculum, www.CharacterVideo.org .
We know that educators and leaders have spent the last couple of months scrambling to meet the immediate needs of learners in their community. Thank you to each and every one of you for everything you've done to make the best out of this challenging situation. Now that the end of the school year is here, we're shifting our Getting Through series from stories and advice to support remote learning or long term closures, to getting ready for the complex work of reopening schools this fall.
Interested in contributing to this campaign? Email your stories and ideas to [email protected] or tweet using #gettingthrough to participate!
Stay in-the-know with innovations in learning by signing up for the weekly Smart Update.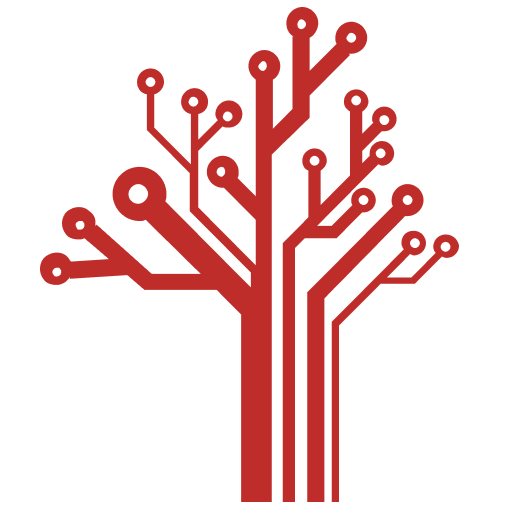 Getting Smart loves its varied and ranging staff of guest contributors. From edleaders, educators and students to business leaders, tech experts and researchers we are committed to finding diverse voices that highlight the cutting edge of learning.