Moving Beyond the Statement: Implementing Anti-racist/DEI Systemic Change
By: Dr. Martín Casas
So you are the school leader.
You wrote a heartfelt, authentic, and timely letter to your staff/stakeholders condemning racism and publicly supporting Black Lives Matter. Your letter included a list of resources, books, videos, blogs, and links that outline how to talk about race, and how to become an anti-racist. You even attended a Black Lives Matter protest and posted it on social media. However, your letter & social media posts never mention how you are going to address the systemic racism, inequities, and microaggressions that exist in your school, that exist in every school (mine included) – beyond the protests – beyond this moment.
Now what? Where do you go from here? Where do you begin? What is next?
Many school leaders will open the school year by hosting a one – day Diversity, Equity, & Inclusion (DEI) workshop. Nothing wrong with that. However, too often organizations fragment DEI professional learning separate from all other work. How many times have organizations hosted a "diversity" professional learning day, and then nothing the rest of the school year to formatively revisit the topic? DEI should not be a statement that simply lives on a banner, marquee, or website ledger. Yes, we all have the word(s) "equity" "social justice" or "all kids can learn" somewhere in our mission or vision statements – but what does this really mean? That we celebrate Black History Month? That we celebrate Latinx Heritage Month? That we have more tutoring? That we have more "targeted interventions" (a saturated term now)? That we have mentor groups? These are not bad things, but they are the same things that our system has tried for the last 40 – 50 years. DEI work needs to go beyond annual diversity celebrations. Diversity, equity, and inclusion should be an intentional part of every lesson design, assessment, curricular decision, instructional practice, hiring practice, policy decision, and a fiscal decision that a learning organization makes. It takes a system-wide approach, not a siloed one. In the words of Bettina Love (2020) "we must eliminate oppression, not put a bandaid on it."
System DEI change:  Adaptive versus Technical Change
Systemic DEI change is deeply nuanced & complex, or what Heifetz, Grashow, & Linsky (2007) refer to as adaptive change. It requires trust, psychological safety, and a fundamental change in beliefs. It requires a lot of inner – work, and because of this, most learning organizations begin systemic DEI change with self – reflection, courageous conversations, book studies, acknowledging implicit bias and privilege. However, most learning organizations never move beyond this, the work rarely progresses into changing school procedures, policies, and actions – or what Heifetz and Laury refer to as technical change. Engaging in technical and adaptive solutions could lead to a tectonic shift to our system. Yet, school leaders engage with stakeholders in adaptive and technical change ideas as if the two were mutually exclusive.
How might we engage stakeholders to design adaptive and technical change ideas?
The Beliefs – Action – Data (BAD) Protocol
The use of the Beliefs – Action – Data (BAD) protocol can engage all stakeholders in a learning organization in both adaptive and technical solutions. For the past two years, we have been prototyping different iterations of the BAD protocol. The use of the protocol has led to some transformational changes (adaptive and technical) at different sites that we have worked with. The protocol can be used in a variety of school settings, including all – staff workshops. However, it is recommended for use with small affinity groups (PLCs, course – alike teams, admin teams, district management teams, grade level teams) that can meet formatively to monitor progress. The following example is from a one – hour BAD protocol lighting round:
1.Beliefs (10 minutes):
Q: What are our beliefs about our students? Do we believe that all students can learn at high levels? Regardless of income, race, ethnicity, color, background, community, home – life, nationality, immigration status, age, religion, parental status, physical or mental disability, sex, sexual orientation, gender, gender identity, or gender expression. (10 minutes = 5 minutes for small group discussion, 5 minutes for large group discussion)
99% of your staff will answer yes.  If someone answers "no" or "it depends," then perhaps it is time for them to seek other opportunities.
2. Actions (20 minutes):
Q: Do our actions reflect our beliefs? Actions: curriculum, policies, instruction, pedagogy, assessments, projects, lesson designs, assignments, language, the way we talk about students, the way we speak to students, body language, and activities, (15 minutes for small group discussion, 5 minutes for large/whole group discussion)
Your staff responses will be split and will vary. Some will say yes, some will no, and some will say "most of the time." The use of norms and facilitation is crucial here – conversations will be reflective, perceptive, and uncomfortable. Select a skilled teacher – leader to facilitate each group.
3. Data (10 mins)

:

Q: Does our data reflect our beliefs? Data: state & national assessment results, attendance, graduation rate, A-G rate, class participation rate, assessment completion rate, enrichment participation rate, school climate data, healthy kids survey data, student senate qualitative data, co-curricular, extracurricular data, happiness index data, referral data, special education data, suspension data, expulsion data, parent participation data. (10 minutes for small group discussion)
 For most campuses, this will be a resounding no.  Most schools have significant gaps in their data that magnify the disproportionate inequity that exists for Black, Latinx, and underserved/underrepresented students. Again, the use of norms and facilitation will be crucial here – conversations will be reflective, perceptive, and uncomfortable. Select a skilled teacher – leader to facilitate each group.
4. What actions can we change so that our data aligns with our beliefs? (20 mins)       
Have each team select an action (from the list) to change and create an improvement goal (PDSA) that they will monitor and adjust formatively. Encourage teams to select a change idea that is within their control or sphere of influence (i.e. their own classroom, or team). Depending on the size of the group, and time. Select a school-wide DEI change idea for the whole group to focus on as well.
Systemic Change
The BAD protocol is a useful tool to have teams align their beliefs with actions. Here is a list of other examples of systemic DEI change ideas that were inspired by engaging different organizations in the BAD protocol:
| | | | |
| --- | --- | --- | --- |
| Action, Procedure, Behavior, Policy Change | Before | After | Technical/Adaptive |
| Language/Communication* | Deficit based language: Reluctant Learners, At-risk, Subgroups, Minority, unmotivated, failing students. | Asset-based language: student strengths, student areas of growth. diverse student groups, demographic groups (Pollock, 2017). Shifting emphasis (blame) to adults: underserved, underrepresented, students that we are not being successful with. | Adaptive |
| Grading | Compliance driven, completion driven.  Traditional scale (A= 90 -100, B = 80 – 89). Homework heavy.  Sometimes based on "student effort/attitude." | Standards-based. Mastery – based. Purely based on the evidence/demonstration of student learning. No zeros. | Technical |
| Assessments | Multiple-choice tests.  On-demand/timed writing essays.  Short – response assessments. | Multiple ways of assessing mastery: Project – Based, solves community-based issues, performance, prototypes, simulations, etc. | Technical |
| Curriculum | Standards-based, Vendor – based.  Curated and designed from a limited/singular POV. Follows a prescribed scope and sequence. | Liberatory  Design. Culturally Responsive Teaching (Hammond, 2014). Still standards-based, but the community, people, and experiences are the textbook.  An emphasis on increasing the cognitive, metacognitive, literacy, creativity skills of all students by giving them what they need.  Social justice and the experiences of communities of color  & underserved/underrepresented communities become the emphasis/ lens of the curriculum. | Technical & Adaptive |
| Instruction | Teacher – centered.  Stand and deliver. Sage on the stage. The cognitive load remains on the teacher.  The majority of speaking and thinking is done by the teacher.  Students stay in their seats most of the time. | Student-centered. Culturally Responsive Teaching (Hammond, 2014).  An emphasis on increasing the cognitive, metacognitive, literacy, creativity skills of all students by giving them what they need. Changes in real-time according to the needs of students. The cognitive load is on the students. Students do the majority of talking and thinking.  Students consistently moving, collaborating, and creating/making.  The teacher is the facilitator of learning. | Technical & Adaptive |
| Classroom Management/Discipline | Compliance – based. Rule-based. Teacher – centered.  Students get referrals for not raising their hands to participate. | Focuses on classroom culture.  Student-centered. Norms & learning agreements are co-designed with students. Students get referrals for raising their hands (Hollie, 2017). | Technical & adaptive |
| Suspensions/Expulsions | Punitive based. Students are suspended/expelled for a variety of repeated infractions that include dress code, attendance, attitude, vulgarity, substance abuse, etc. | Restorative practice-based. Students are only suspended/expelled for violent, sexual, or hate related infractions. | Technical & Adaptive |
| Master Schedule | Students are segregated by perceived ability level (i.e. Frosh Biology Honors versus College Prep Frosh. Biology). | Heterogeneous grouping – no segregation by perceived ability level (only one level of Frosh Biology). | Technical |
| Feedback Protocol | At the end of every lesson, professional learning, or meeting, participants fill out "I like, I wish" comments to give feedback. | Continue with "I like/I wish" protocol, but now add the Equity Pause/Critical Lens to accompany it to receive Diversity, Equity, and Inclusion feedback. | Technical |
| Hiring more teachers of color | Advertisement/Posting on traditional websites.  Teacher + Admin panel.  Questions are content-based & job-specific.  Heavy emphasis/preference on "experience. | Multiple forms of advertisement/posting – social media? Reach out to the community – based organizations.  Start an internal pipeline.  Reach out to your network. Include students, parents, and community members on hiring panels.  Rewrite interview questions to gauge candidates Beliefs, Attitudes, and Leadership (BAL) Potential. If they already have a credential, why are we asking questions about content? Eliminate "experience" as a hiring preference. | Technical |
*An "easy – entry" change idea: Have a school team (perhaps a PLC) omit the use of "deficit language" in their PLCs. Typically, when teachers discuss student behavior, student assessment performance, or other student data, teams will use terms like "subgroups" "minority" "reluctant learner" "unmotivated student." The use of these terms can negatively influence the beliefs and mindsets that teachers already have about students of color. Instead, have a team replace deficit language with strengths-based language: student groups, demographic groups, disaggregate data by areas of growth, emerging multilingual, and "students that we are not being successful with" (shifts the emphasis to the adults, instead of blaming the student).
The shift from deficit-based language to asset-based language is a relatively innocent (easy – entry) example of how the BAD protocol can lead to equitable changes. However, the consistent and formative use of the protocol can result in more systemic DEI changes (standards-based grading, elimination of bells, a shift to more culturally relevant pedagogy).
Closing
Systemic DEI changes that acknowledge, celebrate, and leverage the brilliance of our communities of color can only happen on campuses that have healthy relationships, psychological safety, vulnerability, and trust. The BAD protocol can only thrive in an environment in which colleagues "feel comfortable feeling uncomfortable" and pushing each other. Establishing these relationships should be a precursor to engaging staff in any DEI work or use of protocols.
While it is important for school leaders to build relationships, it is urgent that school leaders push their schools to prioritize and expedite DEI work. Culturally responsive pedagogy should not happen for one month out of the year for our Black, Latinx, Asian – American, LGTBQ students, it should happen all year. DEI and culturally responsive pedagogy professional development should not happen once a year for faculty/staff, it should happen all year long. We need more than just statements, we need more than just social media posts, we need more than just book studies, we need more than just courageous conversations. We need changes in behavior, procedures, and policies from the adults that work with students. We need action. We have to start dismantling the systemic racism that exists in all of our schools  NOW!!
"You always told me 'It takes time.' It's taken my father's time, my mother's time, my uncle's time, my brothers' and my sisters' time. How much time do you want for your progress?"  – James Baldwin
"It has to start somewhere.  It has to start sometime.  What better place than here.  What better time than now?"  – RATM
Tu lucha, es mi lucha.
-Martín Casas
For more, see:
---
Dr. Martín Casas is a high school principal in San Diego County and a faculty member at the HTH Graduate School of Education. Dr. Casas was recently recognized as the 2019 – 2020 ACSA Region 18 Principal of Year.  He is an Our Voice Academy fellow and currently serves as President of the North County Conference. You can find Martin on Twitter at @MartinCasas_.
Stay in-the-know with innovations in learning by signing up for the weekly Smart Update.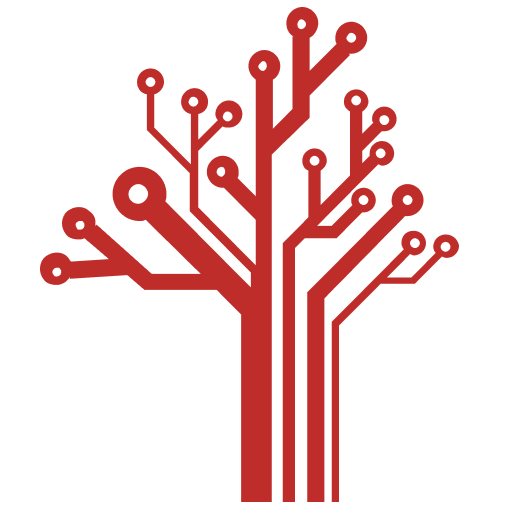 Getting Smart loves its varied and ranging staff of guest contributors. From edleaders, educators and students to business leaders, tech experts and researchers we are committed to finding diverse voices that highlight the cutting edge of learning.