Hybrid Reopening: When 50/50 Just Won't Work
By: Joe Ableidinger
Many school systems considering hybrid options for Fall 2020 have zeroed in on a set of alternatives that would split students 50/50 into groups that would come to school buildings on alternating days or weeks, or for half-days.
The logistical challenges involved in operationalizing these models are immense. To maintain six-foot social distancing requirements, school busses would be limited to approximately 11 riders per bus run, and schools would need to dedicate around 50 square feet for each student in classroom spaces. These two issues alone cascade into a host of related logistical and financial issues that have many district leaders concluding that these 50/50 split approaches just won't work.
System leaders looking for other options ought to consider this Model Hybrid Reopening Framework. This Framework focuses on alternatives best suited for middle and high schools and responds to the following four priorities:
Give each student at least one in-person day each week as a touchpoint with teachers and peers;
Leave space under a 50% occupancy cap for students with special needs and those with limited technology or broadband access to attend full time;
Prepare for the need to pivot easily among in-person, hybrid, and fully remote plans; and,
Minimize additional financial burdens in an era of declining tax revenues and potential budget cuts.
Model Hybrid Reopening Overview
Schools assign students to courses as usual (traditional or block schedule)
Each student is assigned one of four attendance days: A, B, C, or D. Three factors determine attendance day assignments:
student transportation needs and bus capacity;
class sizes and classroom capacity;
sibling matching and unique family circumstance.
In a typical week, A = Monday, B = Tuesday, C = Wednesday, and D = Thursday. In weeks with days off due to holidays, etc., the days assigned to each letter may be adjusted.
Students attend school in person on their assigned days, except that:
"Exempted students" attend all days in person. Reasons for exemption may include documented special needs necessitating full-time, in-person instruction, and lack of adequate access to technology or broadband.
Schools may mandate that any student attend 100% remote temporarily, in line with COVID-19 screening protocol.
Upon parent request, students may attend 100% remote.
Teachers choose instructional strategies to maximize effectiveness of teaching in a hybrid model for their grade and subject. Strategies might include:
Simulcast/live-streaming

:

The teacher simultaneously teaches in-person and remote students. Students attending in person might take on unique roles (e.g., individual or group presentations; discussion leaders; leaders of small groups with remote students). Students attending remotely are actively engaged synchronously in the same live classes.
Remote plus small-group discussion: Similar to college courses that hold lectures and separate smaller discussion sections, teachers deliver 3-4 asynchronous remote lessons per week and meet with one smaller discussion section each day, M-Th, limited to students attending in person.
Remote with school site access: Teachers execute live, synchronous lessons as they would in a fully remote model. Students attending in person experience the same instructional content as those attending remotely.
The National Board for Professional Teaching Standards has produced helpful guidance and tips on whole-class and small-group video recording, analysis, and sharing (see images above; also see General Portfolio Instructions

,

pp. 33-41)
Team teaching and role specialization align well with the strategies above. For example, with the "remote plus small-group discussion" strategy, one teacher might execute asynchronous lessons (or record lectures) while other teachers of the same subject lead discussion sections. Teachers might also divide responsibility for office hours and grading student work. Public Impact has developed models for teaching and learning when all or some students and teachers are working from home.
Under any approach, teachers would need to have materials and pre-recorded content available in case of technology problems and for students unable to attend due to illness.
In the schedule on the previous page, Friday is designated as a day for students to engage in remote instruction while teachers conduct one-on-one or small group office hours based on student demand and engage in PD, team meetings, and planning.
Key Benefits of Applying this Framework
Flexibility

: This framework is intended to make it as easy as possible for schools to shift among Plan A (in-person), Plan B (hybrid with no more than 50% occupancy) and Plan C (fully online). In a shift to Plan A, bus routes, bell schedules, and school/class assignments would remain the same, but students would shift to attending in-person full-time. For students at high risk of COVID-19 (or with high-risk family members) and extended student absences due to illness, schools might maintain remote options even under Plan A. In a shift to Plan C, schools could maintain the same schedule for remote learning.

Budgetary Impact

: By keeping the daily load to 25-33%, this framework would minimize additional transportation costs and decrease the need for increased teaching staff or modifications to classroom spaces and furniture. Major cost items associated with this framework would include cameras, connectivity, and related IT support. An initial analysis suggests that cameras (including tracking cameras like Swivl) and related technology are reasonably priced and easy to set up and use in classroom settings.

Honoring Family Needs while Maintaining School Community

: Other strategies, such as full-time Virtual Academies, might require families to choose between the support and continuity of their existing school communities and a fully online alternative. This hybrid framework's approach would enable families to choose full-time remote learning without having to temporarily or permanently leave their pre-COVID school communities and endure transitions in the initial transfer and when returning (if permitted) after the pandemic. This approach could be used in combination with a separate districtwide Virtual Academy.

Student Social

–

Emotional Development and Personal Growth

: This framework gives each student several high-value checkpoints with teachers and school staff each week. Through this contact, school personnel will be in positions to identify and respond to student social-emotional needs. In addition, through small-group activities, teachers will be able to provide students opportunities to lead and to learn teamwork and communication skills during in-person attendance days. In-person days will bolster student accountability and improve teacher/student interaction and communication.
Key Challenges
Demand on Teachers

: Depending on the teaching strategies and roles chosen, shifting to a hybrid approach would likely mean an increase in workload as teachers prepared for and executed in-person and online lessons.

Sports and Activities

: Being on campus one day per week will make sports and some extracurricular activities difficult or impossible or require shifts to virtual engagement.

Technology Challenges

: This framework is heavily technology-dependent and will likely entail significant troubleshooting, especially at first, and solid back-up plans to maintain student learning in the event of tech issues at school or at home. Many challenges of remote learning identified in Spring 2020 will need to be addressed in this framework.
For more, see:
---
Joe Ableidinger is the Vice President for Innovation and Strategy at The Innovation Project, a collaborative working group of forward-thinking North Carolina district superintendents who work together to find and implement innovative and transformative practices in public education.
Stay in-the-know with innovations in learning by signing up for the weekly Smart Update.
Getting Smart has launched the Getting Through series to support educators, leaders, and families on the path forward during such an uncertain time. This series will provide resources and inspiration as we face long term school closures, new learning environments, and address equity and access from a new lens. Whether you are just getting started with distance or online learning, or you've had plans in place and have the opportunity to share your work and guidance with others, there is a place for your voice and an opportunity to learn.
We're going to get through this together, and we invite you to join us. Please email [email protected] with any questions or content you'd like considered for publication. We also invite you to join the conversation and on social media using #GettingThrough.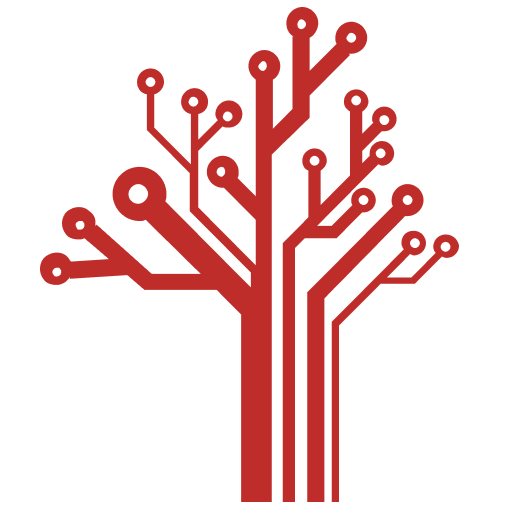 Getting Smart loves its varied and ranging staff of guest contributors. From edleaders, educators and students to business leaders, tech experts and researchers we are committed to finding diverse voices that highlight the cutting edge of learning.