Getting Clearer: Human-Centered Design
When schools shut down overnight in response to coronavirus safety measures, many educators had a circumstance they've been wishing for, a complete shutdown of the current system, and the opportunity to design something new. And now, many notice they should be careful what they wish for. Designing a new system of teaching and learning is incredibly hard work, especially in circumstances of pandemic and national unrest. So where do we start when thinking about the new system design for teaching and learning in America? We start with people. Specifically, our young people (students). Systems are people working in motion together. But many systems are not designed in honor of the people, they operate in honor of arbitrary outcomes. Now is the time to flip that system design approach and design with humans at the center.
The "Humans" in Human-Centered
Now, more than ever we must be explicit about who we center in human-centered design. We can't perpetuate a normed collective of people—as we know system norms are standard in whiteness and oppress/alienate all the other humans that do not subscribe to that white context. We must talk about each human, be explicit of the dynamic human experience in consideration to race, culture, gender, class, location, belief systems, physical ability, mental health wellbeing, etc. To center humans in design, we must consider:
How does this design component best meet the interests and needs of a Latinx, non-binary young person living in New Mexico?
If we create a process for restorative cultures at school, how are we learning from local Indigenous leaders and families to inform our work?
How does reimagining this system component improve the learning experience of a deaf, Black, male teenager living in the urban core of Los Angeles?
How are we ensuring that we are not perpetuating ableism in our facility and resource design priorities and ensuring all students, no matter physical or mental ability, can access and benefit?
By shifting from generalized considerations and centering each human participant in the system design, we will better understand the correlation between processes and structures and be better in our consideration of impact and consequences for short and long term decision making. When measurements of success center on each student, and must tell the story of their individualized learning experience in a meaningful way, what matters is each students' learning experience, and we learn more specifically what is working (or not) in the overall system design.
Seating the Table (Who is making decisions?)
Human-centered design requires collective decision making. In education work, funding and policy are in many cases decided by people with limited to no context of actual education work. Most people at policymaking tables are representative of a power structure, limited cultural context, and privileged access that is not a nuanced example of the learning community experience. It is imperative that decisions are made at a collective table that is representative of all stakeholders that are part of the educational story. It also means being more intentional about selecting students, and providing ample access for parents to participate, and considering location and timing for community and business partners, and the influence alumni and upcoming parents can have on design. We must ensure that the actual community is at the table, and not a group of chosen people deciding in the best interest of the community.
Design
Human-centered learning relies on the involvement of the (student) user. Creating paths to build agency for learners to actively engage in learning is a fundamental design principle. Systemic structures to build in feedback cycles and critical thinking provides opportunities for human-centered learning environments to be iterative and evolving. Inclusive education relies on the design structure to be inclusive.
Designing with humans at the center creates a new way of working together—time and place and process are not representative of outcomes-based norms. This can appear "unproductive" or "inefficient" by previous standards. Human-centered design can appear expensive or not as "cost-effective" by previous standards. Designing for human-empowered outcomes will function and spend differently—do not lose sight of this systemic change and move through the discomfort as part of the learning curve.
Human-centered design strategies layered with systems thinking is the opportunity we have within this working tension. Within our already resource-constrained district budgets, we need courageous strategies to tackle the important (and often messy) work ahead to redesign a system that better represents our communities and families we serve.
Execution
Personalized learning is critical but it has to be secondary to the conversation about personalized outcomes. We have to first know where we are going and why. After you are solid with your why, consider the best options moving forward to support this. We have shared some to consider.
Start with students at the center.
Build capacity and nurture continuous improvement through Networked Improvement Communities (NIC) dedicated to the purpose of human-centered design.
Ensure NICs are inclusive of

all

stakeholders at the table, inviting teacher- and student-led groups to prototype social innovations, while seeking feedback to test the feasibility of their ideas.
Establish a personalized learning environment to ensure mutual accountability of student-centered instruction and cultural competence. For teachers and the learning system, this could be as important as knowing a learner's IEP requirements.
Flatten the hierarchy, thrive in holonomy, and strive for more holocratic leadership models.
In learner-centered approaches, such as the following recommendations from Big Picture Learning, highlight cultural competence and interests throughout. 1. Pay attention to the whole student, 2. Focus on students' strengths, 3. Encourage leaving to learn, and 4. Assess in multiple ways.
Reflection
"Without reflection, we go blindly on our way, creating more unintended consequences, and failing to achieve anything useful." -Margaret Wheatley
It is imperative that human-centered systems design integrates reflection. One key place to reflect at the start of human-centered design is on the influence and impact of empathy in design thinking. Empathy can seem counterintuitive to the influences of power and resource scarcity in outcome-centered system design. It is important to pay attention to the effective ways to build empathy within human-centered design and operationalize empathy as a recurring human-centered systemic function.
Set a primary investigative reflection of the current system and for whom it is designed and for whom it is not currently designed. Invite diverse stakeholders to take a look into the design process, and then conduct interviews to gather insightful information from a "fresh eyes" view of the system.
Systematize shared reflections of all stakeholders to gain deeper understanding of humanity in human-centered design. Insight like the following excerpt from this KQED Mindshift Blog is incredibly important,
"I would say, academically, if you were inclined to think about students as human beings who deserved chances and grace, then this transition isn't as difficult … We are in a situation where our system has not been equipped and has never been equipped to give kids equitable access to the things that we need to fully teach them. And so this period has only exacerbated that … So I think a big takeaway for me is that I'm blessed that I already had an orientation around centering children because it made this transition, not easy in terms of the relationships—I miss kids daily—but I guess the technical parts, like what assignments I'm going to give, what am I going to do to facilitate learning, that stuff has been relatively simple." – José Vilson, Teacher, Harold O. Levy School, New York City
Sustenance
Healthy, diverse, abundant community eco-systems are the outcomes of human-centered design. Beginning to shift the system and establish the climate of human-centered design and culture is long, dedicated work that will shape a community. When that community is in harmony as a human-centered system, solidify outcomes of liberation by sustaining the systemic iterations with Liberatory Design strategies. To sustain, there must be diverse roles and interdependent connections. To sustain, there must be trust in access, opportunity, and connectivity. Human-centered systems nourish participants in ways that enable the work, even when difficult, to be life giving and community building, for generations to come.
For more, see:
---
Stay in-the-know with innovations in learning by signing up for the weekly Smart Update.
Getting Smart has launched the Getting Through series to support educators, leaders, and families on the path forward during such an uncertain time. This series will provide resources and inspiration as we face long term school closures, new learning environments, and address equity and access from a new lens. Whether you are just getting started with distance or online learning, or you've had plans in place and have the opportunity to share your work and guidance with others, there is a place for your voice and an opportunity to learn.
We're going to get through this together, and we invite you to join us. Please email [email protected] with any questions or content you'd like considered for publication. We also invite you to join the conversation and on social media using #GettingThrough.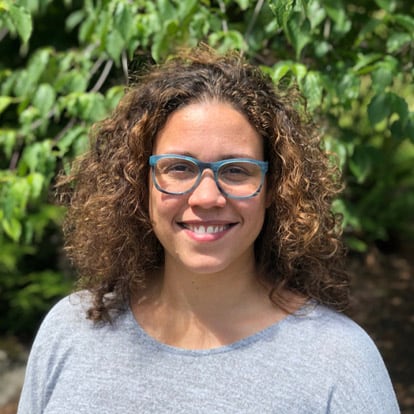 Kelly has been an educator for fourteen years. She began her career teaching in Southern California and has helped schools and systems reimagine teaching and learning, as well as serving as a school administrator. She is a Deeper Learning Equity Fellow, driven by the relentless belief in the possibility of social justice within education systems. Kelly focuses her education leadership on re-imagining structures for teaching and learning in order to empower all students for the future. Kelly is also a member of the Getting Smart Advisory Board.