Sticky Buns and Distance Learning
By: Sara McKennon
My curious, determined, excited 7-year-old daughter made sticky buns. It is one of many culinary creations that Gracie has made since our school closure in mid-March. This began as I was headed into another of my countless virtual meetings. I was trying to find a nice top to accommodate the comfy pants I wear on the days I work from home. I am rushing into our office, making sure the closet doors are shut, pretending my home office isn't unorganized and imperfect because I haven't figured out a way to get a virtual background.
While I'm scrambling into the kitchen, hoping to grab coffee in time, Gracie is Googling a recipe for easy breakfasts kids can make. Scrambled eggs came up a few days ago and she mastered them the first time. Better eggs than my husband or I have ever made. Next on the search was a recipe for Sticky Buns.
"I have a meeting, and I can't help you," I said for at least the twelfth time this week.
She said she would just follow the video.
"How can you be sure you have all of the ingredients if it's a video recipe you're watching and not a printed recipe?" I asked.
She said she would "stop" if she ran out of ingredients.
With no time to argue, I ran into the office and started my meeting.
Gracie hasn't taken to distant learning as I had anticipated. I am an assistant principal who taught elementary school for fifteen years. I feel like I should have this all dialed in. I should have the schedules figured out. I should follow through on the sticker charts. I should have daily chores established, ensuring they get done, and I should be able to engage my kids in "distant learning." COVID-19 has proven that this is not the case. It has also established that my children are hands-on learners, and the online activities have not engaged my children the way the other learning we are doing at home has. How can a computer compete with baking and planting gardens?
Gracie explained that she got to the end of the recipe and didn't have biscuit dough. So, she looked it up and actually made biscuit dough from scratch in order to complete the recipe. This includes shredded cold butter among other complicated tasks, and to put water in muffin slots that were empty to prevent burning because she learned that as a "technique."
I could smell the brown sugar, butter, and pecans bubbling beneath homemade biscuit dough. And, I need Gracie to do her assigned math. I want her to have a love of reading. I want writing to come easy to her because she finds the power in it. She is learning all of these things, but in a new way. She followed complicated directions with determination and confidence. Her sticky buns were amazing and delicious. Now I just need to somehow convince Gracie that cleaning up the aftermath of her cooking is just as important a learning experience.
It's hard to believe we are headed into the 8th week of this new system of learning and there's no telling what the 2020-2021 school year will look like. It's like I've been told when I had babies, "the days are long, but the years are short." The weeks are flying by and I am on overload. So are my kids. The distant learning is a difficult change that continues to improve, thanks to our dedicated staff, especially Gracie's 1st grade teacher who continuously goes above and beyond.
The most incredible moments are occurring; I am watching my children grow and develop in ways that I never would have been able to prior to this pandemic. I have new bonds with my family that most likely would not have occurred had I not had this extra amount of time near them, be it just catching glimpses as I pace around the house on work calls. Or snuggling together every morning as they all climb into bed before I have to get up now. I am working full-time as a half-time administrator but I still have more quality time with my family. This makes me wonder even more about the future of education. What's most important in life? How do we ensure we continue to support these types of learning experiences to those who want them and ensure equity and safety to the other students who are not experiencing the same positive learning moments in their homes?
One of the proudest moments of all this is that Gracie has a new goal. She wants to attend culinary school. While I have smiled when she told me she wants to grow up to be a princess or the next JoJo Siwa, this made me smile because it was the most grown-up statement she has ever made.
Who knows what her future will hold, and when or if things will ever go back to "normal." One thing I know for sure is that my children are learning. Not in the way they have previously experienced formal education. But in a memorable, powerful way. Gracie is working with fractions, knows the difference between tablespoons and teaspoons, reading complicated instructions and following them step-by-step, creating menus and importing images from the internet to make them more appealing. She sings and dances daily and watches too many baking shows. If she doesn't get all of her Google Classroom assignments done every now and again, I'm at peace with that. She is acquiring life skills that I believe will only enhance her future learning and take her to the next level of becoming a contributing, productive member of our society. And perhaps one day, a world-renowned chef.
For more, see:
---
Sara McKennon is the Assistant Principal at Salnave Elementary of Cheney Public Schools in Washington. 
Stay in-the-know with innovations in learning by signing up for the weekly Smart Update.
Getting Smart has launched the Getting Through series to support educators, leaders, and families on the path forward during such an uncertain time. This series will provide resources and inspiration as we face long term school closures, new learning environments, and address equity and access from a new lens. Whether you are just getting started with distance or online learning, or you've had plans in place and have the opportunity to share your work and guidance with others, there is a place for your voice and an opportunity to learn.
We're going to get through this together, and we invite you to join us. Please email [email protected] with any questions or content you'd like considered for publication. We also invite you to join the conversation and on social media using #GettingThrough.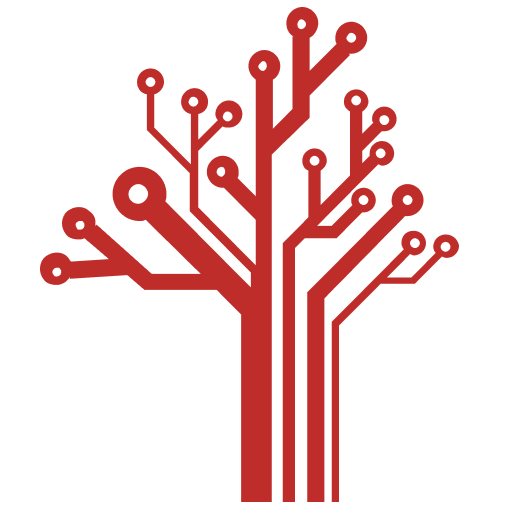 Getting Smart loves its varied and ranging staff of guest contributors. From edleaders, educators and students to business leaders, tech experts and researchers we are committed to finding diverse voices that highlight the cutting edge of learning.