Growing to New Horizons: The Environmental Charter School Reflects on Change
By: Deana Callipare
The Environmental Charter School (ECS) deployed its initial distance learning plan (DLP) on March 18, and as feedback from parents, staff, and students rushed in, online learning continued to evolve.
ECS, along with schools across the country, has transitioned to online learning during the COVID-19 pandemic. While all schools have struggled with the change, this unprecedented situation has caused a unique challenge for ECS due to the school's connectivity and multi-disciplinary, out-the-door learning approach.
"The goal of the ECS distance learning plan is to define an educational experience for students that is consistent, effective, relevant and aligned with the ECS vision and mission of supporting the whole child experience," Dr. Amanda Cribbs, ECS chief academic officer (CAO) said. "We created a phased approach to our plan that was intended to provide a consistent road map for educators and families and allow us to take small steps and evolve over time."
The ECS DLP included four phases to help ease students and families into their new "normal," and with the support of dedicated staff and faculty, the DLP not only promotes learning and engagement, but it also allows ECS families to stay connected to teachers, principals, and the schools.
"Throughout the DLP, ECS commits to building in opportunities for interaction, connection, and collaboration between students. Learning occurs either synchronously, asynchronously, or by using both methods to achieve those ends," Vicky Hsieh, curriculum & PD associate director of Technology said. "We understand there are benefits and challenges to both styles of digital interactions between students and teachers and feel that a mixture of the two allows for increased access for students."
ECS's Continuity of Education Plan 
Phase One: Communication and Connection (March 18-27)

Staff and families were onboarded to the DLP platform website.
Students were asked to complete review and enrichment activities either virtually or with materials at home and reflect on the process with their teachers with the intended purpose of continued connection between the school and its families.

Phase Two: Connection and Building Learning Routines (March 30 – April 3)

While students continued to review content, the school provided recommendations on time and requirements for learning activities for families.
ECS  provided schedules and family support while internally prioritizing content for families for the next phase of DLPs.
The expected outcome was to maintain the connections with students and families and to prepare for the next phase of student work.

Phase Three: Teaching New Content & Explicit Connection (April 13 – May 1)

Weekly lesson structures were established, and teachers began teaching new content through required activities and plan lessons using instructional best practices.
More intentional office hours between teachers and students (morning meetings/social connection or based on academic need) were established as well as clear systems for feedback from students and families. The expected outcome is to provide experiences for students to continue their academic growth.

Phase Four:  Feedback, Assessment, Grading & DLP Evaluation Based on Readiness (April 20-End of Year)

Provide intentional feedback on explicit instruction and assessment
Evaluate and improve ECS distance learning plan based on family feedback and culturally responsive practices to continue academic growth of students.
Reflection
While each phase contributed to the greater online learning plan, each one came with a new struggle that needed to be worked out. At times, families felt overwhelmed, and communications were heavy from teachers, principals, and district leaders. DLPs were originally long, and working from home while helping their children learn was not an easy feat.
Throughout this process, ECS has reminded families that they shouldn't be "doing school at home," but instead, the school asked parents to create a daily or weekly academic routine to provide engagement and learning opportunities. With the feedback of the ECS school community, the district has continued to revise each phase of the DLP to best fit parent and student needs.
Furthermore, the educational needs and DLPs were not the only focal point for the district. ECS families who relied on free and reduced lunch and student services that the school provided were facing unprecedented challenges that no one saw coming. Students missed social interactions like seeing their friends and teachers, playing on the playground, and going on nature walks. Parents were anxious about getting the rest of their children's belongings and the thought of what next school year might look like continues to be a worry for many. Staff needed to clean out their classrooms, and some weeks were harder than others causing frustrations, burnout, and anxieties. The financial stability of our families and staff were also a concern. Some parents and staff spouses lost their jobs causing financial hardships.
All of these situations began to add up, and they took a toll on several. Through the help of several resources including the school's parent community organization, families started to help each other. Donations were collected to provide families and staff in need with gift cards and books, food resource information was dispersed, and families with financial or student service needs were reached out to directly by appropriate school personnel. Virtual meetings, Facebook live events, and social media challenges were created to help students to continue to socialize with their peers and interact with teachers, and several check-in surveys were disseminated to families to gauge their thoughts and needs.
As a Pennsylvania school, ECS was mandated by the Governor on March 13 to close its doors. Since then, ECS has prepared families and staff for online learning for the remainder of the academic year, and the process allowed for school leaders to reflect on the situation and build for the future. In a communication at the end of April, Jon McCann, ECS CEO, took a moment to ruminate over the last few weeks as the school prepared to enter its seventh week of online learning.
"The constant change that has put a moratorium in our daily routines has caused many of us to feel uncomfortable with this "new normal," but I am reminded that being comfortable with uncertainty may be the "new normal" for the time being," McCann said. "As we continue to navigate through this ever changing situation, my hope is that we continue to change, expand, and grow to new horizons."
ECS's top priority is always the safety and well being of its students, families, and staff, and while ECS is not in the same location, everyone is working together to be stronger even when students and staff are apart.
For more information about ECS and its Distance Learning Plan (DLP), please view the Continuity of Education Plan or visit ecspgh.org/covid19-information.
For more, see:
---
Deana Callipare is currently the communication coordinator at the Environmental Charter School. She focuses on the school's strategic public relations and integrated marketing communication efforts. You can connect with her on LinkedIn.
Stay in-the-know with innovations in learning by signing up for the weekly Smart Update.
Getting Smart has launched the Getting Through series to support educators, leaders, and families on the path forward during such an uncertain time. This series will provide resources and inspiration as we face long term school closures, new learning environments, and address equity and access from a new lens. Whether you are just getting started with distance or online learning, or you've had plans in place and have the opportunity to share your work and guidance with others, there is a place for your voice and an opportunity to learn.
We're going to get through this together, and we invite you to join us. Please email [email protected] with any questions or content you'd like considered for publication. We also invite you to join the conversation and on social media using #GettingThrough.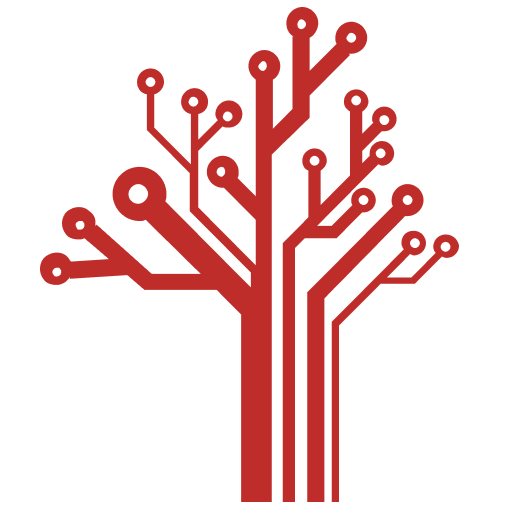 Getting Smart loves its varied and ranging staff of guest contributors. From edleaders, educators and students to business leaders, tech experts and researchers we are committed to finding diverse voices that highlight the cutting edge of learning.