What is Curriculum in the year 2020? From Managed Instruction to Personalized Learning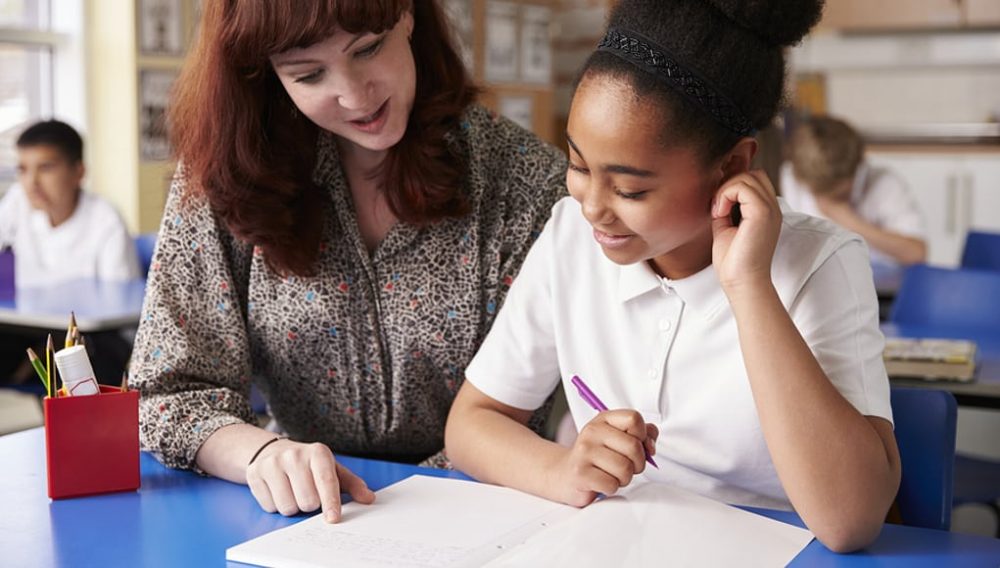 Three years ago, Tom Vander Ark wrote about curriculum shifting to personalized learning. Now, we look at the continued evolution of curricular conversations to continue expanding our working definition of curriculum and improving access for learners.
As Tom wrote, thirty years ago, a school board adopted the textbook as the core curriculum. Twenty years ago, most states introduced learning standards, and those also became part of the definition of curriculum.
Teachers have always supplemented the core curriculum to meet the needs of students. In the digital classroom today, the whole curriculum appears to be a mashup of supplemental materials.
In this blended, mix-and-match, do-it-yourself world of education, what is curriculum, and who develops it? How do we know if it is culturally responsive and representative of all of us? The following are timely questions we continue to ask in 2020 about what we teach students without definitive answers.
What is "curriculum"?
According to Wikipedia, "curriculum is broadly defined as the totality of student experiences that occur in the educational process. The term often refers specifically to a planned sequence of instruction, or to a view of the student's experiences in terms of the educator's or school's instructional goals."
Course sequence, the content focus is also referred to as curriculum, i.e. HS core curriculum is 4 years of English, 3 years of Math… etc.
Curriculum context usually includes textbooks and/or approved resources. There are positions in school systems and committees that are in charge of "curriculum" Now there is a prevalence of online curriculum.
What is the Core or Supplemental Curriculum?
Many states have core class (ELA, Math, Science) requirements and adhere to the national common core standards. When discussing "core" curriculum this is a foundational, necessary element of curriculum, that all students must have access to and specific capacity within- thus the accountability structures on the end of course exams and standardized assessments in core subjects. The supplemental curriculum is best known as "softer" content (arts, electives) and skills not assessed in standardized and accountability measures.
However, in 2020 we are pushing this idea of supplemental and core- with a focus on the whole child and social-emotional development. With years of curriculum and content at the forefront of what is best, data suggests that there isn't enough improvement in return of that focus and our students are suffering.
Who does what?
There are less centralized district roles and departments focused on curriculum, with a shift to quality teaching and learning. It appears that teachers and teacher teams are aligning curriculum they use to meet the expectations of content standards and standardized assessments. In needing to comply with standardized assessments there are variant curricular responsibilities, such as statewide assessment resources, and district-wide assessment resources that include curriculum guides. There are also aligned curriculum options for placement exams such as ACT and SAT that are organizationally created for teachers to use/adapt.
This assessment driven instruction also incorporates a push around RTI (Response to Intervention), and systems of support for differentiated instruction and curriculum access for variant level learners. Some RTI programs honor teacher autonomy for curriculum and assessment design. Other RTI programs determine curriculum and instructional approaches.
How to create curriculum alignment?
The focus for 2020 alignment is most explicit to post-secondary access. The narrative for learning is that students learn content and use a curriculum that prepares them for their college and career-ready future.
Here are three areas of post-secondary preparation that are "on top" in 2020:
Real-World Learning:

this is newer terminology that is growing in use and understanding to incorporate elements of Service Learning, Project-Based Learning, Inquiry-Based Learning, Problem Based Learning, and connections to real-world partnerships and experience in school settings.

CTE-

certification

:

 CTE (Career, Technical Education) has been a staple of US education curriculum for a long time. However now, the shift is on course offerings and curriculum that provide students with industry certifications that follow students into post-secondary programs and build resumes.

Dual Credit

classes are finding more prominence in high schools. As some states have dual enrollment opportunities for students, dual credit classes in high school give students an edge on coursework, and real college learning. Actual college course learning and credit attainment is a growing interest in addition to or instead of college preparatory courses like AP.
Is there a best curriculum?
The quality of curriculum necessitates quality student engagement. The quality and success of the curriculum is based on the ability of a teacher to use it in ways that matter to kids and encourage student participation at a high level. Knowing that students and contexts/interests of students vary, there is not much emphasis on overarching lock-step curriculum and a shift to a priority of personalized and culturally relevant curriculum options that honor student context and build upon the assets and abilities students bring to classrooms.
What's important?
It is most important in 2020 to understand the difference between curriculum and pedagogy. For example, project-based learning is not a curriculum. Student engagement is based on pedagogical capacity as much as it is on quality curriculum resources. In 2017 blended learning and digital resources were newer to the mainstream teaching practice and now they are commonly experienced with clear expectations that digital resources and online curriculum is not pedagogy or a replacement for high-quality instruction. Most significantly, strong relationships within pedagogical constructs correlate to higher levels of learning and engagement, so the education field is focusing more on the human and relational aspect of teaching with curriculum resources and not settling solely on content. 
Curriculum in 2020 must correlate to outcomes that matter to students and to their futures. Students need not learn about Science for the sake of learning Science. They need to learn Scientific concepts that relate to their understanding of the world, the context for their future content knowledge needs, and the relevance of Scientific concepts to their personal interests. Curriculum must align to meet multiple goals and differentiate for personalized student learning pathways. This opens doors towards specialty curriculum and coursework and interdisciplinary learning that creates cross-content curriculum needs. 
In 2020, high quality curriculum must be culturally responsive and anti-racist. Culturally responsive curriculum invites students into a lens of variant perspectives and contexts, allowing students from varying cultures to see themselves in their learning content. Deliberate anti-racist curriculum names the power structures and oppressive systems and challenges students to think about the construct of racism in ways that allow them to break down those structures that perpetuate harm to people not representative of the dominant culture.  There are quality resources for educators and curriculum developers that answer calls from researchers to improve teaching and learning to meet the needs of all students. There is no reason to perpetuate a curriculum that disenfranchises learners or ignores cultural differences. 
Curriculum in 2020 is student-centered. It needs to see all students from an asset-based frame and facilitated in ways to empower learning that matters and sets students on a journey towards college and career success.
For more, see:
---
Stay in-the-know with innovations in learning by signing up for the weekly Smart Update.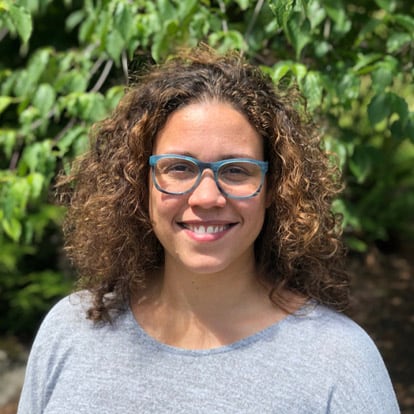 Kelly has been an educator for fourteen years. She began her career teaching in Southern California and has helped schools and systems reimagine teaching and learning, as well as serving as a school administrator. She is a Deeper Learning Equity Fellow, driven by the relentless belief in the possibility of social justice within education systems. Kelly focuses her education leadership on re-imagining structures for teaching and learning in order to empower all students for the future. Kelly is also a member of the Getting Smart Advisory Board.