Leading School Transformation: Teacher Leader Reflections of their Learning
By: Jackie Ives & Brian Sites 
When we started this transition process, our entire staff was ready for change.  Everyone agreed that while we were all striving to do our best and go out of our way for our students, it wasn't working for our students, and we could do better for them in order to prepare them for the rest of their lives.  The entire staff wants our students to become responsible, active citizens, have satisfying, productive careers, continue as lifelong learners, and unlock and express their own talents.  It was important to us that our students become contributing citizens in our democracy, therefore our school needed to change so it could act as the main driver for that outcome based on new, innovative practices.
As a staff, we discussed the purpose of education and how we saw that our current educational system was failing our kids. We then looked at how our students learn best, by asking them, their parents/guardians, and the teachers that have been in the classrooms with them. We used observation and inquiry approaches to come up with actions to transform our school.  We began looking at personalized learning, building agency (voice and choice) within students, connecting students and schools to the community, supporting our disengaged students by assisting them in finding their meaning in life. We integrated interdisciplinary approaches across all content areas as well as providing options, such as creating magnet or pilot programs to start the process of transformation. All of the approaches were not easy, quick fixes for educators or schools, but we feel it will make us successful in the end.
Big Lessons We Learned Are:
There were several components that as a staff we felt were required for real school change including:
empowerment of teachers and students,
active and project-based learning,
personalized learning plans,
flexibility in scheduling "school" days,
embedding direct, community-based learning tailored to each student
One important lesson we have learned is, you have to give the students voice and choice, meaning you can't just enroll them into this new style of learning without their consent and willingness. Many students are "conditioned" to the old styles of learning, and these new approaches, while valuable, are actually harder and require more work.
Students can't simply look in the textbook for answers or give the correct response but have to solve problems and come up with solutions based on their own research and problem-solving. Students no longer go to isolated classes one at a time but instead connect all of the learning and content to develop a solution that is viable and will work.
What's Working, What We Still Struggle With
We continue to struggle with 100% student buy-in.  The students know they want "something different" and are also disenfranchised with the educational system and chaotic events occurring in their daily lives. Students often resist the hard work and would rather revert back to the seemingly easier "traditional" way of learning and give one correct answer.
In addition to student buy-in, having enough time to meet together as a staff was a logistical conundrum. Without this time together to help process our collective work, the change process seemed to hit a mid-year lull and needed to be jump-started in early spring to get us back on track to implement changes by the following year. Fortunately, we've had great building and district level administrative support, and we recently had release-time to meet in small focus groups for a full day to focus the work and keep us moving forward.
As Teacher Leaders in the Process, It is Important that We…
As teacher leaders, it is important that we assist in "moving" individuals in the direction of our school transformation, but still, respect other's perspectives and personal experiences, and take their hesitations into account. Using Dan Heath's analogy of an elephant and its rider, and being aware of the significance of both aspects is important for us as teacher leaders as we help "shape the path" by shortening the distance and removing obstacles in the way.
Change is difficult for all of us, but when the process gives space for each voice to be heard, the collective strength in forging ahead to develop a new course of action becomes more solidified. There were times when we weren't in 100% agreement with the direction things were going, but by taking a step back, grieving the loss of some things that were "comfortable", seeing the positive aspects of the plan, we are able to commit to continuing moving forward because it is going to be what is best for students. The shared purpose in the face of uncertainty strongly influenced our ability to stay committed and not let a fear-based approach take over.
Marshall Ganz, Harvard professor of Leadership and Organizational Change, reminds us that, "Leadership is accepting responsibility to create conditions that enable others to achieve shared purpose in the face of uncertainty". Just as we value giving students voice and choice, we must do the same for our colleagues.
What We Look Most Forward To:
When the real-world connections pay dividends! Whether it is a group of students collectively addressing a problem in the community or an individual student who went from being an intern to then getting hired for a job they are passionate about, this is when we know what we worked so hard for is being accomplished.
It's Important for Teachers Entering into School Transformation To Know That…
This is a process and it won't be perfect; there will be bumps and difficulties along the way.
We must continue to "fail forward". The struggles we go through with changing how we teach are an important part of the process. There isn't a silver bullet solution that will magically create more engaged students. However, as we tweak what we do to find what works, we model a growth mindset to our students, and we keep improving our practice. We're just not there…..YET.
For more, see:
---
Jackie Ives, NBCT Rivers Edge High School, Richland School District.
Brian Sites, NBCT Rivers Edge High School, Richland School District @sitesthemaestro
Stay in-the-know with innovations in learning by signing up for the weekly Smart Update.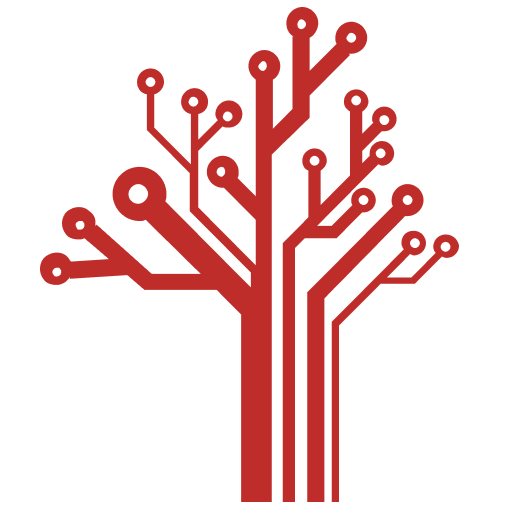 Getting Smart loves its varied and ranging staff of guest contributors. From edleaders, educators and students to business leaders, tech experts and researchers we are committed to finding diverse voices that highlight the cutting edge of learning.