CUE Leads, Facilitates Professional Learning In New Virtual Environment
Since the onset of school closures from the current global Coronavirus pandemic, the education world has been turned topsy-turvy to say the least. But with all of the considerations regarding students and teachers—virtual instruction, video conferencing, digital curriculum—what has happened to those that teach our teachers?
CUE, one of the largest and most respected professional learning organizations, has been working to figure it out. A California-based non-profit, CUE facilitates professional development for over 20,000 educators each year. Their largest event—The CUE Conference in Palm Springs each March—is an annual mecca for educators all over the west coast and beyond.
But just as the final touches were being readied for this year's event, California went into a shelter-in-place, forcing CUE into a decision. While other similar events decided to just cancel, CUE decided to model what going virtual learning could look like.
According to CUE Chief Learning Officer Jon Corippo, they had begun a contingency plan as early as January. Naturally, they were hoping to be able to enjoy their traditional face-to-face model, but began the design process. "I had strategized how a lot of the conference could go all virtual and how a lot of it could work," said Corippo. "We had a plan ready."
So, when the final decision was made in California, Corippo said he and his team at CUE kicked into virtual full gear. Within days, they had worked out the logistics with keynote speakers, presenters, vendors, and the attendees. Corippo said that CUE 2020 became Virtual CUE 2020 seemingly overnight. And although they were confident, he said he and his team have seen their expectations of an entirely virtual conference exceeded.
"Overall, the conference was very successful," said Corippo. "We averaged nearly 100 people per session with 200 sessions being delivered."
Additionally, Corippo said they also enjoyed great feedback from featuring many conference events and activities through Facebook Live. However, just like many are asking about long-term impact on school and learning for students, there is also the question about professional learning going forward following such a successful virtual experience. Corippo said that at least for the foreseeable future, CUE events will have some sort of a hybrid of both face-to-face and virtual components. He said that he and his colleagues have realized that there is some untapped potential now.
"It almost seems obvious now that we don't need to limit potential attendance or participation based on whether someone can afford to travel or get a hotel room," said Corippo. "If we have a good model that people can do online, we can provide that a lot more affordably."
Longtime CUE member and conference participant Amy Duncan, an educational consultant in southern California, said that every session of the virtual conference seemed to echo a theme suggesting that we were all in this together and that there is unlimited potential in this new virtual arena. According to Duncan, CUE led the way in providing teachers with the two things they needed most: tools to provide distance learning and the vision to see the amazing potential that is possible for learning now. "In a time when most were reacting, CUE's leadership chose another perspective and moved forward with what was possible," said Duncan.
And just like there are many students mastering new skill sets and technology due to this situation, Corippo feels that this has impacted teachers long-term as well. "What I'm excited about classroom wise is when these teachers return in the fall, they're approach to pedagogy and tech integration will be impacted," said Corippo. "I hope it sticks. I hope they don't relapse to what we were doing."
Through the increased use and knowledge of tools like Zoom, Google Meet and Microsoft Teams, Corippo hopes that teachers have also now realized that they can connect with their students in different ways. "They can support students with a couple buttons and be available," said Corippo. "Just a few weeks ago, we probably only had 10% of teachers comfortable with facilitating an online session and now that's dramatically increased."
In the end, it seems that teachers may be learning how to be both different facilitators, as well as different learners themselves. "Teachers are now seeing the possibilities," said Corippo. "We've gotten more done, in terms of using technology well in learning, in the last three weeks than I have been able to see for the last 15 years."
Whether one is a professional learning facilitator teaching adult learners, or a teacher working with K-12 students, Corippo has three closing salvos:
"Think simple. Don't overwhelm them with apps and tools. Pick three to four and get good at them."
"Lean up. Don't try to finish the entire year. Close it down with key ideas that will matter for next year."
"Look ahead. What can one do that will make next year better? We have a ton of time right now without co-curricular and extra-curricular activities. It's the virus dividend. Let's use this time wisely!"
For more, see:
---
Stay in-the-know with all things EdTech and innovations in learning by signing up to receive our weekly newsletter, Smart Update.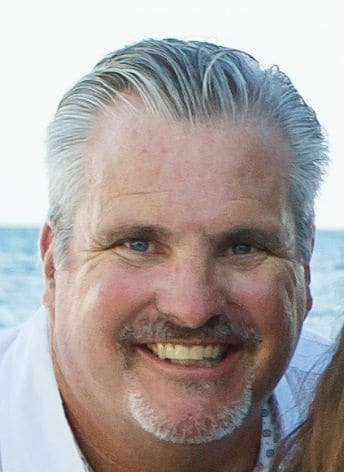 Michael Niehoff is a Getting Smart Columnist. He is a teacher, leader, blogger, and student advocate.