A School Principal's Ponderings on Pandemic Pedagogy
By: Joe Truss
Sitting down, after weeks of shelter in place and I am just starting to calm down enough to think, and write, and reflect. So here are my reflections on the coronavirus, distance learning, and what the hell it means for our education system.
Ok. Here's the current reality. The coronavirus is spreading and we are averaging a thousand deaths per day. Students (some of them) are on laptops and teachers are on Zoom and Google classroom delivering "distance learning." It is clear that things will never be the same, and we are in this purgatory of pedagogy and purpose. As an educator, in addition to processing this moment, I am trying to figure out how this impacts schooling. As a Principal, I wanted to put some of my thoughts on paper and share some things I am considering. Let's begin with how we got to this strange and scary time.
I'll be honest, when news first started to break about this virus, I was intrigued and worried. As the numbers began to grow, especially in the US, I was all ears. If that wasn't enough, I now had to think about keeping the folks at my school safe. I know we were all holding it together, while we didn't know if we were going to close or stay open. Things were changing, week to week, then day to day, then what felt like minute to minute. Emails, updates, text messages…even twitter posts!
Communications got fractured and people started to spiral. Everyone had a different plan. Distribute the tech. No, don't. Sign everyone up for Google classroom. No, just, wait. Pass out this form to the students. Translate it. Copy these packets. Send home autodialer messages. Things were moving, and they were moving way too fast.
More messages from the mayor, governor, president. And as the Principal, I was supposed to have some sort of answers. But I didn't. I was supposed to make some kind of calls, but I shouldn't. Are we gonna close? No. Are we gonna close now? No. But Seattle just closed. We are a big city. Us? No. And just like that, out of nowhere, with 2 days' notice, we were closed!
Pack up your stuff. We out… Sort of…
We didn't know what that meant at first. We were closed. Teachers were off. Kids were home with packets and a flyer saying where they could get food the next week. We were all waiting for news from the governor, state superintendent, school board, our superintendent– anyone. And there were messages. Too many. Some conflicting, some vague. We were supposed to sort it out, and wait, but everyone wanted answers. And I'm the Principal, so I should know some, right?
Oh yeah, I also have a family, and I am a human with my own emotions. So I was scared like everyone else. Panic shopping. Filling up my gas tank, buying food staples, making sure the ATM still works. I was shook. I am brown and folks were talking about shutting down the state. I know what's up.
For the first week and a half, of closure, I was just scared. Obsessively watching CNN, reading articles, talking to my doctor friends. Wondering how many people I came into contact with in a big city like San Francisco. A lot. I work at a school, and we were open way longer than we needed to be. I have a pregnant wife at home and I shouldn't have to worry about anyone other than my family, just like everyone else.
After about two weeks, my head started to clear up. I started zooming out. I started remembering all the other things that were going on. My writing. My business. My family. My soon-to-be second daughter. And somewhere in the background was school and "distance learning."
As Principals, we were asked to get students ready for distance learning, and get teachers ready for it, too. That's a lot to ask when there's not a crisis going on, when folks aren't splitting their time taking care of kids (doing "distance learning"). That's a lot to do when we can actually see folks face-to-face. But meanwhile people are dying, our president can't lead the country towards security, and we are glorified babysitters, staying open only to feed and supervise children. But somewhere in all that I was supposed to be leading staff to transition to distance learning. C'mon dawg. This is a crisis. We ain't learning. Was I ready for this? Was my capacity built enough? Was my mental health intact? How am I supposed to prepare my people?
I am on social media, so I started seeing all these "super parents" online posting their schedules (try that with 30 kids all day). I saw these staged pictures of 3 kids on laptops, while the parent is also on a Zoom conference "working from home." Get out of here with that! That is not real. But I saw this and thought, we need a schedule and structure, too. And if the kids need structure, then the teachers need it, and I need to lead it. Once again the pressure of white supremacy culture in schools and subsequent stress.
I tried some of that, but then my toddler threw a fit and pooped on the floor because I wasn't paying enough attention. How can we expect kids to be plugged into the matrix all day, when their homes can look just like ours? On a good day, busy and sharing with other humans going through their own process. In a bad situation, filled with as many people necessary to pay the rent. In a worse situation, a dysfunctional or unsafe home, where our kids are just trying to stay alive and relatively safe.
It's really hard being a kid. Exposure to trauma, domestic violence, food insecurity, drug/alcohol use, etc. And that's without a pandemic going on that's leaving millions of people unemployed/underemployed and terrifyingly uncertain about the future. This crisis only compounds the stress and further triggers everyone. Kids might be abused more. Parents might be more absent or negligent. So we can't have the same expectations as if we're all trying out "distance learning" under normal circumstances. Other terms are more appropriate like "learning through crisis". We have to be understanding of what our kids, educators, and families are going through. During this pandemic, we must place our most marginalized, targetted, oppressed, and underserved at the center of our focus, for once.
Here are a few useful links to go about doing that:
So with all this in mind, what about learning and education? As I have started to prepare my staff for this transition, filled with shared docs, zoom meetings, webinars, and Google classrooms, and surveys; I am pondering. I write 19 provocations to consider during this unprecedented time of pandemic. It's time to ask deeper questions that lead to deeper questions, which will keep us moving toward the core of a new anti-racist education system. Let's keep digging. Grab a shovel and read more here.
Interested in getting to work to design learning in ways that we know is best? Follow #covid19pbl on Twitter and look out for a cross-curricular project resource.
For more, see:
---
Stay in-the-know with innovations in learning by signing up for the weekly Smart Update.
A version of this blog was originally published on CulturallyResonsiveLeadership.com.
Joe Truss is a middle school principal and an experienced K-12 educator. He specializes in project-based learning, culturally responsive teaching and trauma-sensitive practices. He also leads workshops and designs professional development curriculum to help empower leaders to be culturally responsive.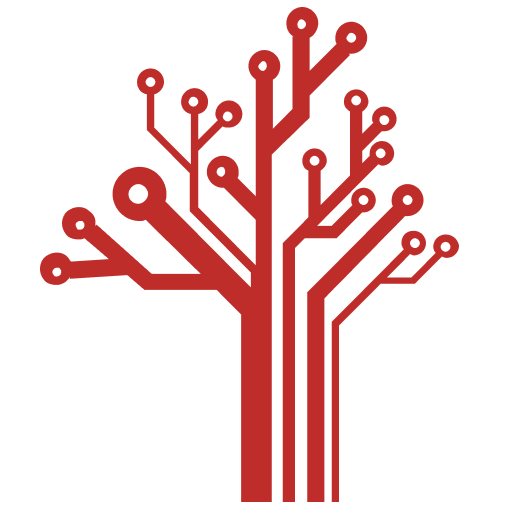 Getting Smart loves its varied and ranging staff of guest contributors. From edleaders, educators and students to business leaders, tech experts and researchers we are committed to finding diverse voices that highlight the cutting edge of learning.