Technology and Equity in Linguistically Diverse Classrooms
By: Eve Goldberg
Technology is at the heart of a nationwide equity issue and research is needed to understand how we can leverage its potential for teaching young people, particularly those who are learning English. According to the National Center for Education Statistics, English language learners currently make up nearly 10 percent of K-12 student in the US, and the National Education Association projects that nearly 1 in 4 public school students in the U.S. will be an English language learner by 2025.
The Nellie Mae Education Foundation, the largest philanthropic organization in New England dedicated exclusively to education, recently released a study exploring how features of technology-enhanced classrooms affected students with linguistically and culturally diverse backgrounds in an urban secondary school. We believe it is important to conduct this research considering English language learners are the fastest-growing population of K-12 students. There is little known about how the needs and strengths of immigrant students are engaged through technology, particularly as it is embodied by one-to-one devices such as iPads and Chromebooks.
In the study entitled "Teaching and Learning with Technology in Linguistically Diverse Classrooms," researchers used ethnographic and quantitative classroom observations to explain variation in English learner students' academic achievement and language development, also taking into account the immense variability among immigrant students and their classrooms. They surveyed 110 English language learners at a school referred to as Patriot High School. This equated to about half of the school's English language learner population. Patriot High School was selected for this study because its demographics are typical of the secondary schools adolescent English learners encounter in urban settings. It is also the site of an innovative initiative to improve the educational outcomes of its diverse students through technology in student-centered classrooms. Participants' first language varied from Spanish (85.5%), Arabic (4.5%), Portuguese (9.1%), and French (0.9%), and they ranged from beginning to advanced levels of English proficiency. Students surveyed were about half male and half female, and the majority of participants had arrived in the US within three years of the survey.
The report begins to map the variety of individual and classroom factors that affect tech-enhanced learning for English learners and their teachers. Read on below for insights into the report's key takeaways and findings that can help educators better understand how English language learners experience technology that is integrated into their coursework.
Technology is at the heart of the nationwide equity issue.
Technology offers great promise but is also a barrier, as there are nuances associated with English language learners who come from a variety of backgrounds. It's also important to note that commitments to paid work (jobs outside of school) can prevent students from fully engaging in their studies – even if they are supposed to be supported by technology.
In describing the equity barriers for working students, one teacher noted how many young people have difficult commutes from their homes to their jobs – as much as two hours on public transportation. "I've gotten emails from kids at one in the morning…saying they haven't got their homework done."
Furthermore, many students do not have the luxury of choosing between an after-school job and spending more time on their studies. While opening up about responsibilities outside of school, one student explained, "the money I get from the restaurant I use to pay all my bills. My phone, the rent, to send money to my mom, money to my country."
Additionally, the promise of technology rests in immigrant students' perception of technology and how teachers are applying it to students' coursework. Many students associate technology in the classroom as a symbol of superior education quality (though this is not always the case), noting that teachers were more committed and that opportunities to learn English were prioritized compared to their schooling outside of the US. One student noted that before moving to the US and attending Patriot High School, there was only one classroom with technology in it: "And that was the class…if you didn't have that class then you didn't use technology at all."
While technology can enhance learning, it can also form equity obstacles for students. For example, some English learners experienced challenges in communicating with teachers in written English to complete online homework. Not only were students reluctant to ask questions via written, digital communication, but they also had a difficult time interpreting teachers' messages. A teacher noted that online homework is especially difficult for students at the beginner level. "I try to explain the question, pose a different way to say it. It is just easier in person."
Technology should serve as a tool, not a blockade.
In addition to these nuances, educators should think about the unique context of each student's home as it relates to technology – access to device, device type, internet connection and strength, and parental levels of technology knowledge. This will ensure that educators are not adding to the barriers that English language learners already face.
For example, the study found that students who had exclusive use of or access to computers at home had higher grades than students who did not. For many students, a lack of reliable internet prevents them from doing their homework or causes them to have to go out of their way to relocate to find a good connection to get their work done (one piece of the equity puzzle).
One teacher acknowledged this challenge, "I love the idea [of technology-based homework assignments] and that kids have the Chromebooks … But I try to [use them] in a way that works for kids in the sense that that video they would have otherwise watched at home is going to be the [activity] at beginning of class."
Our research also found that many English learners initially had limited technology experience. For many immigrant students, the iPads and Chromebooks they rented from school were the only computers in their homes. One teacher expanded on the need to teach students how to use the devices and the technologies they contain for school-based practices including basic computer usage to more complex multiprogram tasks. "There needs to be a lot of step-by-step explaining of how to use technology," the teacher said.
It's incumbent upon teachers to use technology in ways that enhance teacher instruction, not replace it.
The study looked into how teachers use technology in different ways and concluded that thoughtfully designed curriculum that accounted for English learners' experiences outside of school was more successful than teacher-centered or rote approaches to instruction. It's important to consider that English learners are a diverse group whose experiences outside of school are often markedly different from English speaking students born in the US, and from each other. In correlation with these diverse experiences, the features of technology-enhanced classrooms that best-supported language development and subject-area content mastery were aspects of instructional design that aligned with notions of student-centered learning and strengths-based teaching.
One teacher identified the smartboard as a great addition to her student-centered, project-based instruction. "Being able to have immediate access to the internet, the kids can share things with you, we can look at videos."
Another noted that the school's many different cultures coming together usually valued collaboration, which supports student-centered instruction. Technology also helped personalize students' and engage in education as they liked the freedom Chromebooks and iPads gave them to search the internet for resources and information, look up spelling and definitions, and translate words and texts from one language to another.
Unique factors from the lived experience of immigrant students affected how they interacted with technology in their classroom, including technology use at home, whether students worked after school, academic engagement and language use with friends. While most students were extremely positive about their experiences using the one-to-one devices in their classrooms, some were not convinced that they added value to their learning. Both perspectives are valid given the range of teaching practices observed in just one school.
Technology knowledge and methodology must constantly evolve.
Considering technology changes at a rapid pace, administrators should prepare for these shifts by regularly training teachers, students and parents on advancements. There are many considerations to make when planning these trainings – language barriers, parent work schedules, etc.
Throughout the Nellie Mae Education Foundation's research studying Patriot High School, teachers and students transitioned from iPads to Chromebooks, changed assignments from one application to another, rethought how to use and access the new set of resources, and adapted how they crafted groups so that at least one student in each had an iPhone to make videos and more. In a few years, Chromebooks are likely to be replaced by something else. This means teachers will need to adapt again, schools will need to invest in training and technology, and students and families will have to come to terms with the new approach.
Continued investment in technology produced different results for different teachers. In some cases, technology provoked more thoughtful and student-centered teaching, while for others wasted efforts were avoided by simply giving a makeover to old teaching strategies. In short, technology is not a one-and-done solution toward academic achievement. However, it can be part of a complex and resource-intensive transformation of teaching and learning where schools, teachers, students, and their families are willing to invest in the changes required.
Teachers and administrators can use these findings as a guide for improving the learning experience and outcomes for English language learners. A deeper understanding of student backgrounds and their lives outside the classroom will greatly improve their success in academics and learning the English language. It's important to note teaching methodology should always be evolving to keep pace with the technology that is designed to elevate student instruction and comprehension, and parents should be in the loop with these advancements so they can provide support at home. We encourage further research on how to use technology in equitable ways and leverage its potential for educating diverse youth.
For more, see:
---
Stay in-the-know with innovations in learning by signing up for the weekly Smart Update.
Eve Goldberg is Research Director at The Nellie Mae Education Foundation. You can find them on Twitter at @NellieMaeEdFdn.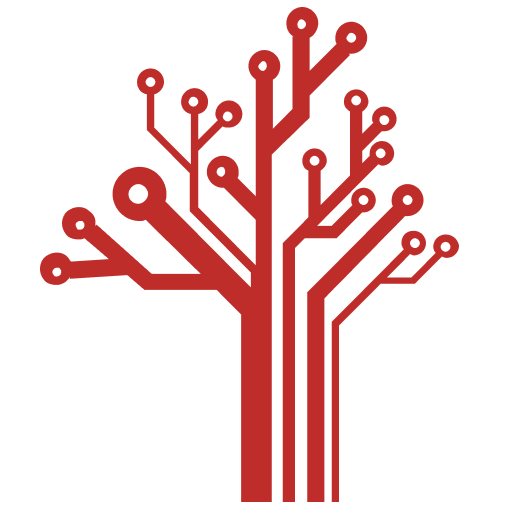 Getting Smart loves its varied and ranging staff of guest contributors. From edleaders, educators and students to business leaders, tech experts and researchers we are committed to finding diverse voices that highlight the cutting edge of learning.