Design Thinking PLCs: An Innovative Approach to Teacher Collaboration
Many experts agree that collaboration is one of the most essential skills for all to have in order to be successful in the 21st-century economy. Indeed, Fortune 500 companies identify it as the top skill.
Collaboration, or teamwork, is essential in order to produce the highest quality work, innovation, productivity and growth. So, it's no surprise that teachers are also expected to collaborate and function as teams. But as simple as it sounds, it's always more complex in reality. The challenge of effective collaboration with teachers has been addressed for the last few years by educational organizations establishing Professional Learning Communities—or PLCs.
The concept of professional learning communities has almost become standard in our school systems. In addition to being called PLCs, some have called them Accountable Communities, Communities of Practice, Collaborative Learning Communities. But as commonplace as they are as established practices, their success has been less institutionalized. Indeed, many teachers often voice concerns that these professional learning communities are not effective, collaborative or even focused on the intended purpose—increasing student achievement and learning success.
It seems part of the challenge is that we may form professional learning communities, but not provide them the pedagogy or means to make them successful for all involved. Enter a new book—Design Thinking PLCs by Brett Taylor.
Taylor defines the work of PLCs as teacher collaboration and planning through a study of student data. As teachers work together to understand what students know, what they need to know and how to teach it, according to Taylor, they can improve student learning. "However, many PLCs have become focused on compliance," said Taylor. "In implementation, they often fail to meet the objective of supporting teachers in effective collaboration and teaching."
The Impetus
Taylor was the founding principal of the Phillip J Patiño School of Entrepreneurship, a high school in central California, when he discovered the need for this book.
"We were doing amazing work," said Taylor. "But visitors to Patiño High School were attributing our success to having a new facility or having attracted certain students."
Taylor said this was frustrating and it challenged him to identify what he and his staff were doing that could be actionable and replicable in every school. This led to his examination of how the school had embraced both design thinking and high levels of teacher collaboration.
"I believe every student deserves and can have an engaging, innovative curriculum," said Taylor. "I wanted others to know that it's how we collaborated that mattered."
As Patiño High School was being launched, Taylor and his teachers attended Design Thinking Training at The Stanford D School (@standforddschool). They began to use it to guide their work.
"We had used design thinking at Patiño in much of our program creation and implementation," said Taylor. "We were loosely a Design Thinking PLC, but we had yet to really completely solidify the process."
Taylor said once he began to apply the design thinking mindset and culture to the work in PLC's, he could really see the power of empathizing with students and understanding their needs.
"I started to see how much the student was missing in the collaboration and how much educators were missing out on including their voice," said Taylor. "This was the feedback I received from teachers as well once they started interviewing their students."
When Taylor began consulting and supporting other schools, he immediately thought that PLCs were the best place to start in order to empower teachers.
"Most schools already have some sort of release time for teacher collaboration and a lot of these collaborations have grown stagnant over the years," said Taylor. "Some teachers were just going through the motions. Design thinking seemed like a great way to breathe new life into these teams."
From Tradition To Transformation
Taylor suggests that one of the foundational challenges in education centers on identifying the problem but not on how to correct it.
"Standards explain what students should be able to do, but not how we can teach them to do it. Teacher collaboration has been no different," said Taylor.
Taylor continues that the focus on student data has looked at what students have learned and what they have not, but not why they haven't learned it. Additionally, he says that teachers, through PLCs, have made assumptions about student learning without really trying to understand the student experience.
"Design thinking starts with the student. As we try to understand their experiences within the learning process, we can identify why they haven't learned and then come up with new solutions for how to support these needs," said Taylor. "This is the next level that PLCs have missed- working with students to support their learning needs in new and innovative ways."
Design Thinking comes from industry and the world of design, creativity and innovation. It's a process of designing new products, services and processes through the stages of empathy, define, ideate, prototype and test. If you apply this to teaching, as well as teacher collaboration, one focuses on understanding the needs of the students and designing new ways to meet those needs.
"Design thinking is an iterative process, which means as you try out new solutions, you collect data to determine what is working, what isn't, and what needs to change," said Taylor. "This iterative process works extremely well in the PLC process and teachers excitedly engage in the collaborative innovation process."
In design thinking PLCs, teachers work collaboratively to decide what student empathy data needs to be collected. Because design thinking creates a shared student need among the members of a PLC that they all are working toward, Taylor believes that teachers are more likely to be engaged as they have been part of the focus of the PLC and are designing their instruction around it.
Why It Matters
Taylor acknowledges that there has been quite a bit written professionally about PLCs, although not enough has been shared around connecting the idea to that of design thinking.
"For me, design thinking is the game-changer," said Taylor. "I love the process of empathizing with an end-user to identify needs and then creatively ideating solutions and designing prototypes that can be tested with real students," he said.
For those that have worked to establish PLCs and teacher collaboration in general, the goal has always been about empowering teachers to improve their instruction. Taylor says that design thinking simply gives teachers a process to focus on the needs of the students and unleashes their collective creativity.
"Design Thinking provides a format, if you will, for PLCs to evaluate the success of possible solutions while continually learning along the way," said Taylor. "If you think about what a professional learning community should be, design thinking pushes that ideal to new heights."
Most educators agree that teacher collaboration is critical to developing strong instructional practices, skills and understanding. Indeed, Taylor reminds us that teaching can often be a highly isolating practice and that our collective goal is for everyone to continually improve.
"Unless you have others to help you think of alternative forms of instruction, give feedback, and provide an outside perspective, how can you do anything but what you have always done?" asked Taylor. "Collaboration is key, but it needs to move beyond the traditional focus on "best practices" to a real focus on student empathy and innovative teaching prototypes.
Taylor posits that most of the systems we have in place in education are all about building on past practices. However, he suggests that today's students are not the students of yesteryear.
"Just because a teaching strategy worked on one student doesn't mean it will work on another student," said Taylor.
Design thinking is a process that helps teachers create new solutions to meet unique student needs. "It is an iterative process, meaning that a solution is always being developed, tested, changed, and retested. Innovation requires change," said Taylor. "If the past was working for students, we could all point to one model that would help all students to be successful."
Taylor suggests that we all know that the model does not exist. However, he recommends that by using the design thinking process in teacher collaboration, teachers can create new ways of teaching that will support the students in your classroom.
Although the book is accessible to a large group in professional education. "The book is designed to be for the user of teacher collaboration—the teacher," said Taylor. "However, since the book addresses how teachers can create Design Thinking PLCs, it will also help leaders understand how to create the conditions and supports for these Design Thinking PLCs to be successful."
The book is available on Amazon now.
For more, see:
---
Stay in-the-know with innovations in learning by signing up for the weekly Smart Update.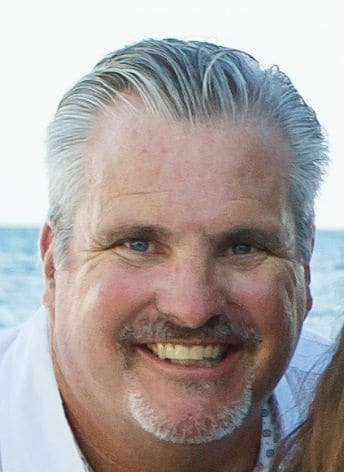 Michael Niehoff is a Getting Smart Columnist. He is a teacher, leader, blogger, and student advocate.