True confession: Since being under a "stay at home order" I spend way more time on my phone and social media than I like to admit. Maybe like many of you, I'm striving to stay connected, and I admit I find solace in the familiarity of voices who are struggling with the same things I am right now, as an educator and a parent. As I scroll my Twitter feed on this weekend morning I am noticing a collective voice developing:  "I can't even think about PBL right now, I  just figure out the technology for virtual learning"; or  "I just need to wrap my mind around direct instruction delivered virtually-anything more than that is going to have to wait"; and "We just need to figure out how to teach basic ELA and Math skills before we do anything else". And as I see these Twitter threads grow with comments and retweets I can't help but think NOW is the moment to rethink all of this – let's not miss this opportunity to reimagine how with all these tools and flexibility, we can provide meaningful learning for students. NOW is the moment for Project-based learning to shine – IT CAN'T WAIT.
Our students need to be engaged
Now more than ever our students need to be truly enrolled in their learning. In virtual learning it's easy to feel isolated-some days you may not interact with others and it's difficult to see how you fit into a bigger picture. Not to mention, right now our society is set up to distance us from many things: people, places and our world as we understood it a few weeks ago. For these reasons, asking a nine-year-old to independently plug away behind a screen for hours each day, complete printed worksheets or tap their way through never-ending math tutorials feels pretty trivial in the grand scheme of things. And while we know there is no shortage of frameworks for engaging students, I happen to think PBL is possibly the best (Second Confession: I'm biased) and here is why:
PBL allows for students to explore

real-world issues, And

 insider tip: there is a whole lot going on around us right now!
PBL provides a nice balance of freedom and structure (AKA "

voice and choic

e")
PBL easily integrates

 technology students are familiar with

 as a tool for learning (not the other way around!)
PBL can easily integrate content we need to cover but positions it as a context for learning that students are

interested in and curious about

.
PBL provides

dynamic learning experiences

 that can seamlessly adapt to online learning
Our students need 21st-century skills… for real!
In the turmoil of the current COVID-10 pandemic, 21st-century skills are more important now than ever. As we face an unknown future that is going to require problem-solving and innovative thinking it is clear that skills such as collaboration and creativity are no longer simply "soft skills", rather they are a necessity for our students entering the "real-world". But with our students at a distance, how do we continue to develop these important skills?  Surprisingly it's not that different behind a screen, then in your classroom-best practices in teaching and learning still apply; however, the vehicle and route we take will require some rethinking.
#Realtalk: Basic tasks that simply require rote memorization and mindless clicking don't engage students, nor do they challenge students to go deeper in their thinking. Meaningful and complex tasks, such as those in PBL, provide opportunities for students to flex important muscles such as critical thinking and creativity.
When planning PBL we always start with a Driving Question-an open-ended question that guides all of the learning, a question students can grow with throughout the process, and a question that they can strive to answer and showcase their response through a final product. The process of PBL, driven by a DQ encourages students to grapple, wonder, collaborate and think outside the box. By developing rich DQs to guide student learning we can open up the opportunities for students to continue to develop 21s century skills.
The Real-world is ripe!
Another important component of project design is developing a statement of Enduring Understanding. This is a statement that contextualizes standards and disciplines in the real world; it also strives to answer the important question: "what do we want our students to remember ten years from now?". I'm certain that any child older than five,  no matter how much a parent may try to shelter them,  will remember the term "Coronavirus" and what life was like during COVID-19. From media coverage to household conversations, the world is filled with critical issues and questions right now; heck,  for many of us as adults the world is filled with more questions than answers and more problems than solutions. Ready for the silver lining? All this social, emotional, physical and economic turmoil means that the world around us is ripe for PBL! NOBODY has answers which means there truly is no one solution to any of the problems around us.
Can your students use "flatten the curve" graphics to make predictions and recommendations?
Can your students do an opinion writing and make proposals for canceled events due to COVID-19?
Can your students create an awareness campaign for the neighborhood to stay at home?
I could keep going ALL day with ideas for projects, but you get my point….there is not a lack of content for PBL right now, and these questions sound a lot more interesting and rigorous than moving through ST Math or doing comprehension questions about the Civil War. We know that as humans we need to be connected; and while social and physical connection is critical, I want to argue that academic connection is also important. Now is the time for us to think about how we can engage our students – we have a beautiful moment to reinvent teaching and learning right NOW;  so no, PBL can't wait!
For more, see:
---
Jenny Pieratt, Ph.D. is a Progressive Educator, Author, and Speaker.  She is also the Founder and President of CraftED Curriculum. You can find Jenny on Twitter at @crafted_jennyp.
Stay in-the-know with innovations in learning by signing up for the weekly Smart Update.
We're going to get through this together, and we invite you to join us. Please email [email protected] with any questions or content you'd like considered for publication. We also invite you to join the conversation and on social media using #GettingThrough.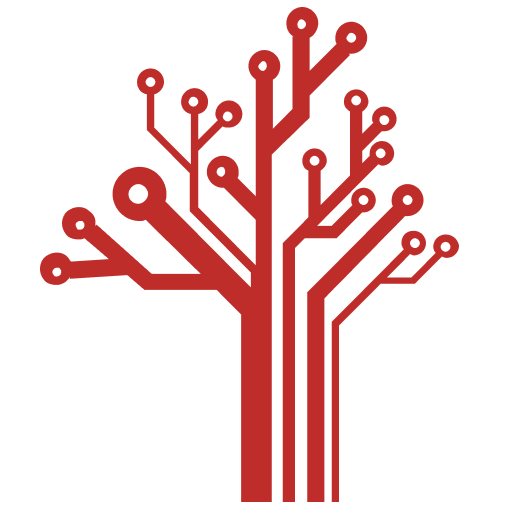 Getting Smart loves its varied and ranging staff of guest contributors. From edleaders, educators and students to business leaders, tech experts and researchers we are committed to finding diverse voices that highlight the cutting edge of learning.