5 Ways Leaders Can Ignite and Support Deeper Learning
President John F. Kennedy once said, "Leadership and learning are indispensable to one another." When it comes to real transformational change in schools most educators agree that it's either not possible, or at least won't be optimized successfully—unless there is outstanding effective leadership.
I am fortunate to work with educators—both teachers and leaders—across the country on design and implementation of deeper learning pedagogies, practices and protocols. Although teachers are typically the ones doing the designing in project-based learning, it's often the leaders that can create the culture, environment and systems where project-based learning can survive and ultimately thrive.
What can our school leaders do to support their teachers in the pursuit of deeper learning through successful project-based learning implementation? Here are five ways:
1. Making Student Work Public
Having students create and present public products is foundational to project-based learning. It's what demonstrates, in many ways, one of the largest contrasts to traditional schooling. It not only increases the quality of student work, as well as their motivation and engagement, it also involves essential skill-building related to presentations, publishing and portfolios.
Teachers can have students present in class to peers and possibly others like guests, partners and collaborators. But when it comes to facilitating showcasing or exhibiting learning on a larger scale, site and district leaders can really make a big impact. Some teachers can and will set-up student showcases or exhibitions, but most probably will not. Indeed, it seems almost unfair to expect teachers to do that. But leaders can help create and implement these larger public opportunities. They can organize school-wide community events for students to share their work and learning. They can also have the mechanisms to promote, support and optimize these events.
Student projects can also be shared publicly digitally on school or district websites, blogs, videos or social media accounts. Teachers may have their own class website or social media accounts, but leaders typically have access to school and district digital formats with much larger audiences.
2. Deliver and Grow the Network of Partners and Collaborators
One of the many things that can really get projects not only off the ground but make them much more authentic and powerful are the involvement and collaboration of partners. They can include experts, professionals, community members, business leaders, government officials, higher education faculty or others. Due to the nature of educational administration, site leaders often have larger networks of potential partners outside of the school. They also have the positional authority that will often get the attention of partners. In other words, their invites and communications have a greater chance of being responded to in general.
Again, some teachers have the networks and some will make the time to deploy them. But it's really not fair to ask classroom teachers to do this on their own given their typically more restrictive and inflexible schedule. Site leaders will often be involved in committees, groups, meetings and professional gatherings where potential partners are also participating.
Partners and collaborators from outside the school also bring a great deal of authenticity to any student project. They can provide a variety of roles and support including, but not limited to expertise, critique, feedback, resources and even additional places for work to go public. Additionally, these partners become our students' mentors, employers and advocates. This will extend well beyond any particular project.
Site leaders could do a lot for teachers and students by connecting them to more partners and collaborators on their projects. They could organize and facilitate a school or district-wide database that would identify potential partners based on their interests, areas of expertise and include their necessary contact info and availability.
3. School-Wide Needs, Issues and Challenges
One of the things that school officials rarely do is consult the students about how to address any school-wide problems. For example, we run dozens of programs related to bullying, drugs and alcohol, cyber safety and digital citizenship and many others. But we typically do not get the students involved in either leading, creating or facilitating those programs. However, school leaders have all the ability in the world to ask students to help address these types of issues. One, these can make legitimate projects as they are real-world and authentic. Two, students can see the results of their efforts. Three, students often have amazing ideas that adults have not thought of in trying to address these issues. School leaders can bring these issues to their teachers with the intent of turning them into student projects. The added bonus culturally is that students will have a lot more respect for their school leaders if they are coming to them for input. Along these lines, school leaders probably have the ability to incentivize students through contests and competitions for those students with the best design, products, presentations and implemented ideas. It's like turning school into a school issue 'Shark Tank."
4. Critique and Feedback
Core to the design and completion of high-quality student projects is the concept of critique and revision. Students should get feedback on their work from one another, their teachers, professionals, but also potentially from their school leaders. From a design and success aspect, the more diverse and frequent the critique, the more high-quality work students will produce. Being officially part of student work, as a feedback mechanism, is extremely powerful for school leaders. Once again, students will see administrators differently from this experience. School leaders are continuously being challenged to be instructional leaders. No better way than to be inserted right into the project in a very important and formal role. In addition to improving their image culturally and instructionally on campus, it will give school leaders even more ability to understand the social, instructional and technical complexities of deeper learning with real-live students.
5. Pour Gas on the Fire
When a leader has any teacher willing to pursue deeper learning, they need to pour some gas on that proverbial professional fire. Project-based learning requires teachers, as well as students, to take risks, pursue the unknown, work with different people, be public about what they are doing, curate curriculum and resources and more. Bottom line is that leaders need to celebrate those that are trying to transform learning for their students. They can do this in a variety of ways. They can publicly acknowledge them—i.e. meetings, events, websites, social media and new outlets. They can nominate them for external recognition—awards, scholarships and contests. Most importantly, they need to continue to be there. Leaders need to continue to come to those teachers and offer themselves to support the projects—as professional project collaborators who can critique student work, offer them school-wide challenges to solve, create public opportunities and bring in new partners.
Bonus Item
Another way for leaders to think about supporting deeper learning, in general, is to model the pedagogy. They can work to run their meetings, school systems and operations with more inquiry, input, feedback, public work, risk-taking, collaboration, creativity and authenticity. For example, many school leaders have led-off the school year with school-wide design thinking or inquiry-based challenges in order to demonstrate the power of deeper learning to all of the teachers and students, while setting a cultural tone that this matters. Here is a Sample High School Design Thinking Challenge that has been done by several high schools
Given, Going, Gone
Naturally, there are other things that school leaders can do to ignite and support deeper learning. It's almost a given that they should be doing everything they can to support teachers and their deeper learning efforts through professional development, resource allocation, scheduling, teaming, coaching and modeling.
For more, see:
---
Stay in-the-know with innovations in learning by signing up for the weekly Smart Update.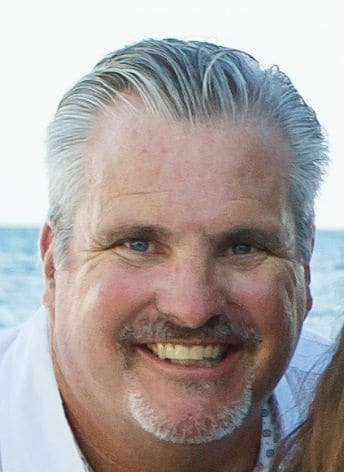 Michael Niehoff is a Getting Smart Columnist. He is a teacher, leader, blogger, and student advocate.