Smart Review | Designed to Learn
Through our work with schools, the Getting Smart team has learned that energy in teaching and learning significantly increases towards a higher sense of possibility when teachers and students are engaging in design thinking. Lindsay Portnoy makes the case for using design thinking to bring purpose and passion into the classroom in her new book, Designed to Learn.
Portnoy asks, "Are you ready to share in the work of reviving purposeful education that encourages students to embrace their uniquely human skills as they prepare for future roles that are as yet undefined?" If you are ready and willing, Portnoy will lead you through a process that details five elements of design thinking and maps out possibilities, with concrete examples of shifts in classroom practices:
Understand and Empathize
Identify and Research
Communicate to Ideate
Prototype and Test
Iterate and Reflect
Looking at design thinking globally, rooting claims in research and her notes from the field. Every chapter includes insight into a classroom/teacher practice and the science behind each design thinking element. There are examples that a teacher can try immediately and ideas for first steps in planning and preparing lessons to build capacity for the design thinking process.
There are points of consideration and reflection that invites readers to think intentionally about the opportunities in this learning design approach. There are suggestions for the best starting points and important rules to follow when designing learning experiences. i.e. "H.E.A.R.T.S (Home, Educational Experience, Activities, Reasons for Learning, Transformative Life Experiences, Special Attributes) before heads."
Students are at the core of every chapter, with ideas of how to engage students, build relationships, continue to push thinking, and create opportunity for meaning-making. There are figures and tables in most sections to help readers visualize and make sense of research and information to best support students.
This book is a nice mix of practical and aspirational. It makes significant shifts in teaching approachable and doable without over-simplifying. Portnoy's researcher and scientist context engages readers in the research to substantiate her claims and prioritizes student experiences with her notes from the field.
Readers will find an abundance of opportunity to note, highlight and dog-ear parts of this book to map out entry points and reflection points as they shift their instruction towards design thinking for purposeful learning. This book will be resourceful at the start, in the middle, and at the end of a design cycle. I can imagine this being a great book to read and practice collaboratively alongside colleagues.
If you are interested in a pedagogical shift or want to support a department taking a new approach to purposeful learning, this book is a great way to dig into the design thinking research, learning possibilities and concrete ways to teach and engage with learners.
For more, see:
---
Stay in-the-know with innovations in learning by signing up for the weekly Smart Update.
The book, Designed to Learn, was provided to Getting Smart at no cost for an optional review. If you'd like to send a book in for consideration of a book review, please email [email protected].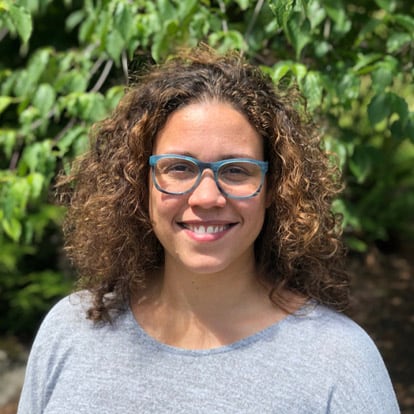 Kelly has been an educator for fourteen years. She began her career teaching in Southern California and has helped schools and systems reimagine teaching and learning, as well as serving as a school administrator. She is a Deeper Learning Equity Fellow, driven by the relentless belief in the possibility of social justice within education systems. Kelly focuses her education leadership on re-imagining structures for teaching and learning in order to empower all students for the future. Kelly is also a member of the Getting Smart Advisory Board.