Ohio Students Take Giant Leaps Forward with Deeper Learning
By: Christopher Burns
A few years ago, Ohio set a goal that 65 % of residents should earn a postsecondary degree or industry credential needed for career fields, that are in high demand and that pay livable wages. The Departments of Education and Higher Education and the Governor's Office of Workforce Transformation support this goal and many business and community stakeholders are putting efforts into achieving it. Unfortunately, a recent report from the business leaders of ReadyNation, of which I am a member, cites Ohio data showing just under 45 % of Ohio adults have attained this goal.
Fortunately, in order to help meet this challenge, innovative career-technical education (CTE) programs are emerging to provide students with both the hard technical skills and the soft deeper learning skills that businesses need to grow and thrive, as well as the motivation and vision to see themselves in these positions.
As a business executive in the technology field, I am confronted with this skills gap daily. I continue to search for new ways to bridge this gap. Innovative learning models such as deeper learning are one critical step, and I believe they represent a worthwhile investment.
Last month, I toured the mechatronics lab at Butler Tech Career Center, located midway between Cincinnati and Dayton. I saw first-hand how this innovative school listens to industry leaders across several high-demand fields. They help prepare students with the cognitive and collaborative skills needed in the modern workforce. For the unfamiliar, mechatronics is a multidisciplinary approach to engineering technology that combines methodology from electrical and mechanical systems.
The skills that employers in my industry and others report missing most are deeper learning skills, which include communication, collaboration and critical thinking. This is what I like to call the three C's. For the most part, far too many students lack proficiency in these skills, presenting a major challenge for Ohio's employers to build the workforce they need.
However, there are great examples across the landscape using creative learning opportunities in cutting-edge fields like mechatronics. Schools such as Butler Tech are leading the way. The educational model they utilize provides much-needed training with skills in robotics as well as computer, electronics, production, systems control and telecommunications engineering.
During a tour of Butler Tech, with mechatronics instructor Dave Campbell and demonstrations from eager students, I observed how students learn new, high-demand technical skills. But I also saw how they put those skills into practice while learning critical soft skills like communication, collaboration, and critical thinking. In fact, as soon as I walked into the lab, a student came over and introduced himself, making eye-to-eye contact. He went on to explain what they were learning and how it prepared them for the workforce and he was impressive in his welcome and as a tour guide.
Butler Tech tackles the skills-gap challenge head-on. Many faculty come from the workforce, so they understand how to apply real-world lessons being taught in the classroom. The learning is hands-on, so students actually build robots and work with companies, such as ThyssenKrupp Bilstein, a manufacturer of automotive parts, to solve problems. There, I saw students observing a robot using the latest adaptive technology do its work around its human counterparts and programming it to perform at maximum effectiveness. This gives them the skills they need to work in a fast-growing and ever-changing industry. Butler Tech's innovative learning model is but one pivotal solution to this challenge, and it represents the type of investment Ohio needs if we are to continue to attract new business.
The skills gap goes beyond the technology sector, however. ReadyNation members in industries such as health care find the same issues. "As a business leader, I am acutely aware of the current and future skills gap facing our state and the challenges that it presents. We must do a better job preparing our students for today's jobs, and those of tomorrow," said Dan McCabe, the Chief Administrative Officer of health care coverage provider CareSource, in nearby Dayton.
One of the most telling statistics is the gap between what Ohio high school grads make versus those with postsecondary credentials: between $5,000-$20,000 a year. Over the course of a 30-year career, that deficit amounts to $150,000-$600,000, even for those with limited training after high school. Another important point is that the unemployment rate in Ohio is less than three percent for adults with a bachelor's degree or higher. Those with only a high school diploma are unemployed at more than double that rate, at over eight percent.
To meet Ohio's attainment goals, it's apparent that we must make high-quality postsecondary options accessible to a much larger portion of our population. One crucial way to accomplish this is to help young students identify the options that are available and the salaries that come with those options. Regardless of where schools are located, the vast majority of students today are unaware of the wide array of jobs and opportunities available in each industry.
Ohio's governor and legislature have helped foster partnerships and break down barriers to ensure students are learning relevant skills for the modern workforce. ReadyNation quotes Tricia Maple-Damewood, President of the Jefferson County Chamber of Commerce located on Ohio's eastern border, as saying that "Ohio's businesses and educators must work together to stress the importance of job skills. It's the only way for our businesses to ensure a quality, skilled workforce and for our youth to look forward to rewarding, secure careers."
Whether they go directly into the workforce or pursue advanced education, these students ultimately must enter the workforce prepared to succeed. Models that include deeper learning show great promise in reducing the time and cost of on-the-job training and the cost of students' own education. Those three C's I mentioned earlier will factor prominently in the future of work, and the students I met at Butler Tech are well on their way, thanks to incorporating deeper learning skills into their program. All students, whether in CTE programs, liberal arts colleges, or research institutions, could use this to help recession-proof and automation-proof their careers (and our economy) with these skills.
For more, see:
---
Stay in-the-know with innovations in learning by signing up for the weekly Smart Update.
Chris Burns is the Marketing and Education Manager for Encore Technologies. With a passion for education advocacy, he promotes awareness and options for early childhood education and life after high school to ensure all students are well prepared to begin their education and later, their career.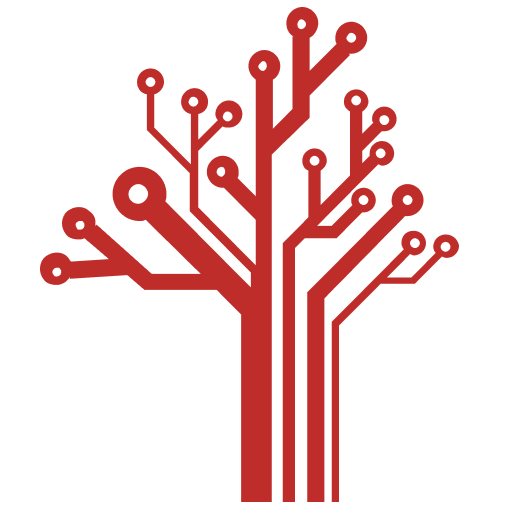 Getting Smart loves its varied and ranging staff of guest contributors. From edleaders, educators and students to business leaders, tech experts and researchers we are committed to finding diverse voices that highlight the cutting edge of learning.