Why Self-Driving Vehicles Are The Key to Whole-Child Personalized-Learning
By: Jabez LeBret
The impacts of autonomous vehicles on education starts with the changes that driverless cars will bring to our human behavior and physical world. A summary of changes includes: car ownership becomes unnecessary, less traffic will lead to decreased transit times, freedom to do other things during drive time, no more parking structures and changes in where people choose to live. There will also be options for vehicles that meet specific needs from higher security to overnight cars with beds in them.
When today's schools were built, autonomous vehicles were not on the horizon. The structure of our public schools' service areas and buildings are created for convenience and standardization. The idea is students should live within close proximity to school and the distance is shortest for the youngest students. This results in one location where all learning and extra-curricular activities happen. Largely driven by the cost of transportation, driving time, sharing of overhead expenses and a system with limited personalization for the learner. One building creates a centralized management structure within a school as leaders are in close proximity to staff.
That will all change with self-driving vehicles.
Autonomous vehicles are the key to whole-child learner-centered education
When the current system of public school was established, the private sector did not have as high of a need for a specialization or personalized teaching in K-12 education. Over the decades, as corporations became more complex, the need for a more diverse employee profile fell to universities. Over the last 30 years, we've experienced an exponential increase in the overall complexity of the private sector led mostly by the internet, mobile devices, and increased computing power.
This is applying downward pressure to the K-12 system to create a graduate who is more diverse in their skill set than the current structure allows. Because we still lean on standardized tests and put students in one building with limited options for learning, there is no room for diving deeper and personalizing all aspects of the learner experience.
An actual whole-child personalized education would include how they learn, where they learn, what they learn, and from whom they learn. That is incredibly complex, difficult to facilitate and measure. With increases in technological abilities, the measurement of this learning pedagogy can be done successfully. This leaves facilitation as a major barrier.
With vehicles capable of taking one or many students to multiple locations throughout a week or day without sacrificing time or increasing cost, we can create an environment where students are able to be put into specific situations and locations to facilitate personalized learning.
Complete remapping of school buildings and facilities
At the current moment, public schools are experiencing a facility overhead expense conundrum. More charters and alternative programs are moving students out of the public-school buildings. Funding follows along with the student leaving public schools with the burden of fixed cost expenses like facilities while simultaneously decreasing the school's quarterly budget. Why do you think a public school district would rent back a portion of their facility to a privately-run charter school? To recoup the cost of facilities.
This creates a natural inefficiency in the market, as the same space that once housed 100% of the students with 100% of the staff now has two schools operating under one roof. Thus there is still 100% of the students, but now 120% of the staff, considering each school will require their own leadership teams.
Autonomous vehicles will allow public schools to change the way they approach facilities. This is a bigger opportunity for urban schools where vehicular traffic is a major consideration. In San Diego, for example, if traffic wasn't an issue, one could move from one part of town to another in about 25 minutes. With the current buildings in place, its unified school district could start creating specialized learning environments for entire buildings, build new structures on parking lot space and use or lease that space, and decentralize the learning environment.
Education could easily take place in or out of the classroom. A new open-walled approach will allow teachers and learners to create plans that provide the right environment for the best learning opportunity. It is a beautiful way to integrate the private sector, nonprofits, and government entities into the learner's journey. This could have immense impact on public schools' ability to provide equitable education to all students and personalize learning for every student.
There could be opportunities for schools to partner with the private sector on facility use. Situations would present themselves where robotic labs and maker spaces are used by students during the day and leased to private companies after hours or even co-used. If you mix up the learner's location and time of learning you naturally have more flexibility to explore revenue generating activities previously unavailable.
Student choice earlier and more often
As students explore more personalized options, locations, and experiences they will gain more voice and choice at an earlier age. This complicates the structure of the process but increases the engagement of the learner. The increase in cost to manage more choice is nominal when compared to the benefits of a better future workforce. Students who have more choice are more engaged and this leads to increased performance with a decrease in behavioral issues.
Humans desire autonomy and purpose. Autonomous vehicles will give rise to a system where students can move more freely, have more options and create a purpose-driven learning schedule. All this leads to improved learner experiences –  possibly creating the first real system that fosters life-long learning in most students.
A new school organization chart
Specialized school buildings, learners who are mobile throughout the week, and teachers who are facilitating experiences everywhere, means one no longer need the current organizational structure. This is a more flexible and fluid environment. An increased focus on front-line staff and a decrease in the expensive administrative staff will improve the learner's experience.
Teams of teachers will be assigned to work with students during a project cycle in various locations that change throughout the year. Mobile administrators will move throughout the system to support the teachers and students. Professional development will happen when and where needed. For better or worse, gone will be the days of a daily or weekly all-hands staff meeting.
Administrative departments are not likely to work themselves out of a job. The new flexible and fluid learning environment will require less district staff, less county offices, and fewer state and federal education administrators. There will be an increase in needs at the local level and that should help absorb a lot of staff. This might be the most difficult part of the new future of education. Large and entrenched systems, like education, tend to recoil and resist massive change.
Outside the bell curve changes
There are a few possible changes the system could experience as a result of the above. It's possible we would see an elimination of the standard K-12 designations. Why have freshman and juniors anymore when the student can be studying at various levels in different content or competency areas with students from a range of ages? There may also be a shift away from a school system designed to keep students from five-years-old until they turn 18.
It's likely homework will no longer be a part of the learner experience. The school year will move to year-round, and breaks could even become flexible matching the families' needs. With an open-walled learning environment, a student could take their learning on the road.
There no debate about it; self-driving cars are going to be a reality. The debate is whether this will be sooner rather than later. The big question is: are school leaders up for the task of utilizing this new social environment to create greatness in our education system?
For more, see:
---
Stay in-the-know with innovations in learning by signing up for the weekly Smart Update.
Jabez is co-founder of Sisu Academy, the first all-girls tuition-free boarding high school with a long-term self-funding model. He is a coffee lover and a craft beer enthusiast. Follow him on Twitter at @JabezLebret.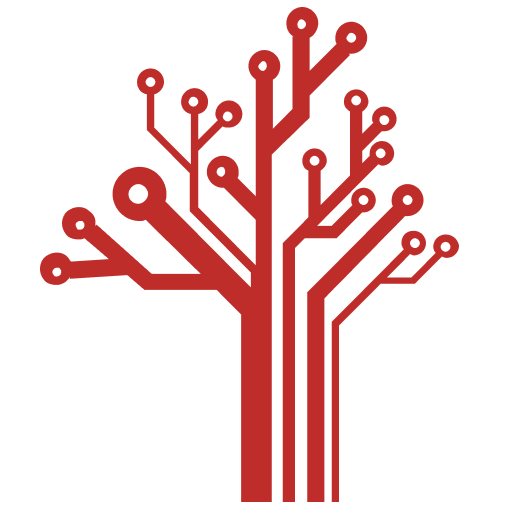 Getting Smart loves its varied and ranging staff of guest contributors. From edleaders, educators and students to business leaders, tech experts and researchers we are committed to finding diverse voices that highlight the cutting edge of learning.