Does Education Really Want Student Voice? Spoiler Alert: The Answer is No
By: Jason Vest
"Chill Greta, Chill!" These were the words Tweeted by President Trump after Greta Thunberg, the sixteen-year-old activist that has started a global movement to combat climate change was named Time Magazine's Person of the Year. As we approach the next decade, she is arguably the most polarizing figure on our planet. Why? It's not that she has you Googling climate change or #FridaysForFuture. It's not that she forces you to side with a political party. It's not that she makes you aware of class disparities across the globe. It's not even that she is right or wrong in her claims. It's simply because she's a kid unafraid to challenge the status quo.
I'm a teacher and I've always prided myself on building bonds with students. I empathize with them and do my best to amplify their voices. In 2015, a colleague and I ran our first project-based learning (PBL) experience called Elko Connects. PBLWorks defines PBL as a "teaching method in which students learn by actively engaging in real-world and personally meaningful projects". To put it plainly, PBL is one strategy to flip traditional memorize-test-repeat schooling on its head.
In my World History class, I had students explore the question: "How does art represent a community?" My colleague had students creating public policy campaigns that were "judged" by a local politician. We had students coming to us during their lunches to work on their projects, debates about content after the bell had rung, and more families showing up for our culminating event than we had in attendance for football games. Clearly, there was a monumental shift in the minds of students. For the first time, they were empowered to creatively solve problems that mattered to them. Sadly though, this empowering experience is not the norm for all students.
If you're as lucky as I am to be in a state like Virginia positioning itself to transform schools, you probably hear these phrases a lot: "innovation," "learner-centered," and "student voice." We use these to convey the importance of transforming pedagogy and letting students have more autonomy in their education. You won't find a teacher on the planet that doesn't genuinely want their students to be self-advocates, know how to manage their time and themselves better, or have richer learning opportunities. But at times there is a huge discrepancy in what we say we want our kids to do and be and what our system actually supports. My most successful teaching experience, one that earned national recognition by The Aurora Institute, happened during our school's study hall period. There's no way I could have just decided to scrap my main Civics class and buck the existing curriculum and state standards to teach a class on design thinking and entrepreneurship – even if the students and their families wanted me to.
Another phrase we always say is "we want students to be college and career ready." In reality though, only if that means they do so in a way that is non-threatening to our existing power structures. Often times, these so-called real-world experiences only remain on campus. When students create solutions and develop new perspectives for a "class project" that clash with real-life issues off-campus, teachers and administrators easily encourage our students to "be careful. We want students to find their passion and be able to write a persuasive essay, but then contradict ourselves when they're ready to take that paper to the next level and publicly speak out by scolding "oh you can't say that" or most dangerously, "you (aka we) might get in trouble."
We say we want new ideas about how to reimagine or at bare minimum, improve the school experience, but it is challenging to make our actions align with our words. New ideas are too often shut down immediately or put on the agenda until they end in a stalemate because "that would never work" or "that's not how we do things." We want students to be active citizens, just not when they contradict our views, discredit our policies, or challenge the shot-callers at the top. The policy decisions that are truly for the benefit of students don't hold a flame to the ones that benefit an adult stuck in an archaic system that forces them to check a state-mandated box so they can keep their job with due diligence.
Let me be clear: As it currently stands, we have more policies, systems, and structures currently in place that hinder students than those that help them. Anyone that believes otherwise should talk to any of my students.
Unfortunately, despite our best intentions in education, the results are clear: students are rewarded for obedience. Perhaps we fear that if they become too empowered, they may take a rebellious stand against us. Maybe we don't want them to push too hard because that may mean we must take a deep, reflective gaze in the mirror at our teaching strategies. It could be that we don't really want them to have a choice in their education because we know that they would not choose the existing way, fully exposing a dysfunctional system at work.
Greta Thunberg is a sixteen-year-old changemaker that has found her voice raising awareness and taking action to solve problems that matter to her. The world has rewarded her efforts by amplifying her voice. We could use her journey as a roadmap to show what it looks like when students are truly empowered. It's time for students and their communities to stand up and speak out for policies and schools that wholeheartedly empower and dignify student voice. On second thought, what do I know? I'm just a teacher. I can't possibly understand the complexity of transforming a school, much less our entire educational system. And Greta's just a kid. She doesn't really understand the big picture and complexity of climate change. In fact, what Greta Thunberg and I should do is chill, just chill.
For more, see:
___________________________________________________________________________
Stay in-the-know with innovations in learning by signing up for the weekly Smart Update.
Jason Vest has been a middle school educator for his entire teaching career. He piloted a Design Thinking and Entrepreneurship class for 8th graders that earned him the national honor of The Aurora Institute's 2018 Teacher of the Year. Jason is also the host of the podcast, After Ed, which highlights individuals across the globe challenging the status quo in education.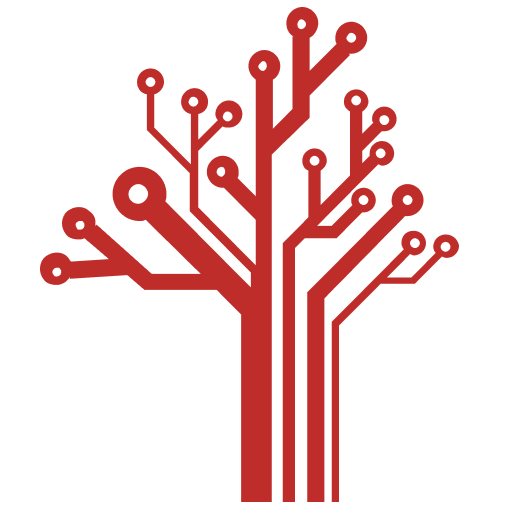 Getting Smart loves its varied and ranging staff of guest contributors. From edleaders, educators and students to business leaders, tech experts and researchers we are committed to finding diverse voices that highlight the cutting edge of learning.