Service-Learning: Essential Curricula for Developing 21st Century Skills
By: Scott Freiberger
When offered a position as an adjunct professor at a respected New York City college, I immediately requested to infuse service-learning into the curriculum. When the department chair responded that she was pleased by my request, I began to ponder: Why are we not doing more in the U.S. to infuse service-learning into curricula across schools?
According to the Center for Teaching and Learning at the University of Washington, "Service-learning refers to learning that…often benefit[s] others and the community, while also advancing the goals of a given curriculum." Projects that are carefully planned may include student choice and collective voice regarding provident action plans and prudent projects, resulting in increased student interest, collaboration, and motivation.
In higher education, research indicates that service-learning may have significant, positive benefits for students. "The literature suggests that service-learning experiences in the first year of college benefit students enormously … from increased civic responsibility to greater self-esteem."
In a recent, poignant article, Beachboard (2019) promotes the idea of utilizing local community challenges to promote student learning. She contends that service-learning projects benefit local communities and have tangible, practical benefits for students. For example, students may come to the realization that not only does classroom knowledge connect with real-world problem-solving, but also that recent insights gleaned in classrooms and a desire to make a difference could impact the wider community in an immediate, positive manner. "Helping students address community challenges … merges the best aspects of service learning, project-based learning, and growth mindset." Since real-world issues often require creative solutions, service-learning projects challenge students to self-reflect and engage in a conscientious, collaborative cycle of inquiry.
When students tap into their passions to help their communities, the results may reach far beyond the confines of their classroom walls. For example, service-learning is not a novel concept overseas; indeed, many international schools require students to partake in service-learning projects to teach compassion, advance active learning, and develop well-rounded, global citizens. In one research study, McKee (2016) contends that "international service-learning encourages examining one's own values, culture, and country in order to engage in civic action on a global scale." Another pertinent study regarding service-learning in developing contexts found that "global service-learning [projects] ultimately advance inclusive and transformational pedagogies and [societal improvement]."
Dr. Gregory Hedger, Director of International School Yangon, relates in an articulate article published on his personal blog and on the Central and European Schools Association website that service-learning can be a magnificent medium in which to enhance collaboration and teamwork among students and foster a deeper sense of multicultural understanding. "The international school environment, with students coming from a large number of different countries, seems to be a perfect opportunity to promote multicultural acceptance and understanding." Indeed, the American School in Japan, a top international school not only in Asia but also in the world, spotlights service-learning on its website to highlight how students pursue their passions while helping humanity: "We believe that purposeful work builds purposeful students who will leave ASIJ equipped and empowered to solve real world problems."
While some may relegate service-learning as inspiring yet time-consuming extracurricular activities, educators relate how service-learning embodies best practices across a variety of subject disciplines. In art-related courses, for instance, one teacher provided opportunities for students to create "gifts" that were then sold at school functions to raise awareness and funds for notable community causes (West, 2017). In addition, Artist Corps Tennessee, a training program that combines art education and service-learning, states that their "arts-based service-learning approach" provides "personal growth opportunities that students, teachers and artists experience as designers and participants in arts-based service learning projects."
Sloan (2008) relates how addressing pertinent contemporary issues such as global warming, environmental conservation, and poverty alleviation have led to powerful student projects across disciplines. "Building a successful service learning project requires engaging students in the process." This typically includes careful planning coupled with community outreach to organizations that may already have access to reliable resources. After completing a service-learning project, students may then reflect, consider lessons learned, compose a paper, and/or facilitate a presentation with classmates about their learning experiences (Sloan, 2008).
Service-learning in the arts:
Fund-raising activities for notable causes
Musical and theatrical performances
Art auctions and exhibitions
Service-learning in science:
Animal rescue and support
Habitat studies
Recycling activities
Environmental conservation
Civic responsibility projects
Cleaner air/water quality programs
Service-learning in humanities:
The value of books and/or technology in our lives (research coupled with donating to charitable causes or shipping overseas for use in developing contexts)
Visiting museums and then engaging in activities/ projects that promote deeper human understanding.
Inviting students to become active participants in the learning process should not be understated. "Above all, it is important for students to have a strong voice in the process to deepen their understanding of the activities and to maximize learning opportunities." When students collectively feel that their contributions and input are valued, service-learning becomes a powerful tool in which to not only advance classroom teaching but also empower all members of the community. In sum, service-learning proves that the choices students make and the actions students take reveal the quintessential nature of who we, as humans, truly are: civil, productive, and united.
For more, see:
---
Stay in-the-know with innovations in learning by signing up for the weekly Smart Update.
Scott Freiberger, a passionate, multilingual literacy coach with school building/district leader certification, is honored to be the 2018 TESOL International Teacher of the Year.  Connect with Scott on Twitter: @scottfreiberger.
Image: (Jiufen, Taiwan, 2009)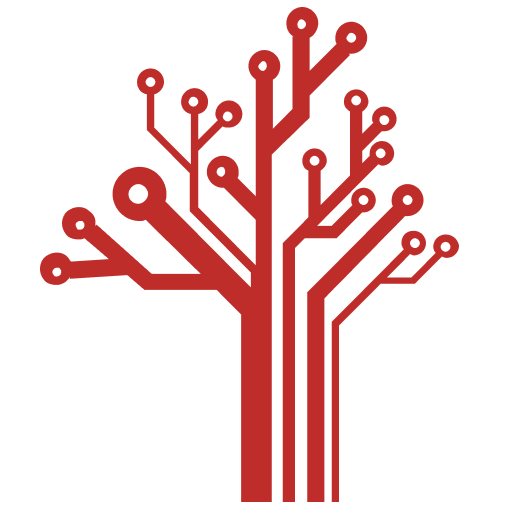 Getting Smart loves its varied and ranging staff of guest contributors. From edleaders, educators and students to business leaders, tech experts and researchers we are committed to finding diverse voices that highlight the cutting edge of learning.