Getting Clearer: The Educational Imperative
We are excited to announce a new blog series called Getting Clearer (#GettingClearer), an advocacy effort to sharpen our understanding of how innovation can be a liberatory process. In honor of "Developing a Liberatory Consciousness" by Barbara Love, this blog series will live with awareness of oppression within the education institution, without giving in to despair or hopelessness. This will be accomplished by highlighting the shifting education landscape to reveal more of what's possible for the future of learning, so that we maintain awareness without blaming others while working to change systems.
We want to help push explicit conversations forward to get clearer about the work in creating and operating learning systems that see all kids, love all kids and want for all kids. For example, a new principal is encouraged to implement a competency-based system. The question is, will this lead to more equitable results? The answer is, it depends. It could easily exacerbate gaps by advantaging students of privilege. Only with intentional scaffolds, culturally relevant pedagogy and core belief that all students can learn at high levels will a competency-based system advance equity. We want to get clearer on liberatory practices in education systems and the people and roles that lead those systems to help inspire new ways to be in education work, and network people and organizations to sustain a movement towards the future of learning.
#GettingClearer about the who, what, and how in learning systems will help us grapple with the origin of the education institution, the possibilities of education for liberation, and what/who we will need to push the future of learning to align with our values for the empowerment and betterment of the human ecosystem.
We know educators seek out community, resources and examples every chance they get. We want to use this series as an opportunity for clarity from superficial approaches that can mislead, misinform, or deflate education work. We are looking forward to sharing our learning and amplifying the voices and work of dedicated educators, leaders and forward thinkers.
The campaign will include a series of blogs, covering an array of topics and examples, starting out with:
Educator movements
The principalship
Equity
Student-centered learning systems
Dismantling white supremacy
Culturally responsive teaching
High-quality project-based learning as an equity imperative
Instructional coaching for student empowerment
We will go deep into topics in a way that allows for shared meaning-making, access to multiple approaches and opportunities to build capacity through network connections and resources. We will publish #GettingClearer blogs twice a month and look forward to multiple blogs on complex subjects to deepen the well of understanding and resources.
Knowing that there are many practitioners sharing their learning and reflections, this series intends to connect learners and content in a way that builds capacity and relationships. The ongoing dialogue in our blog series will continue our learning as education systems, policy and research evolve. Getting clearer with multiple voices and perspectives will push our understanding and improve our practice. As the 2019-20 school year "settles in" practitioners can reconnect with elements of their work and colleagues through this blog series. Stay tuned, our first blog Getting Clearer on Educator Movements will publish later this month!
We need your help! The nature of this series and of our blog is to have a diverse set of voices and ideas to help us and our audience get clearer. Are there topics in education that you are interested in learning more about? Are there examples that you would like to share in this series?
We are currently looking for reflections on superintendency, culturally responsive teaching, teacher leadership and STEM.  If you are interested in contributing ways to get clearer in education topics, please email [email protected] with "Getting Clearer" in the subject line.
For more, see:
---
Stay in-the-know with innovations in learning by signing up for the weekly Smart Update.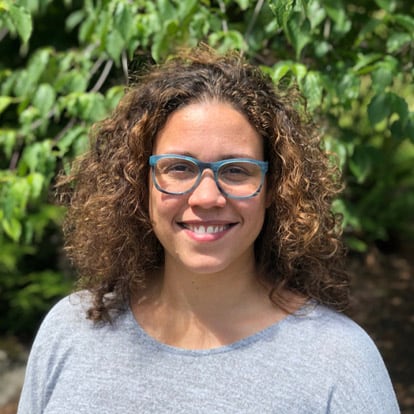 Kelly has been an educator for fourteen years. She began her career teaching in Southern California and has helped schools and systems reimagine teaching and learning, as well as serving as a school administrator. She is a Deeper Learning Equity Fellow, driven by the relentless belief in the possibility of social justice within education systems. Kelly focuses her education leadership on re-imagining structures for teaching and learning in order to empower all students for the future. Kelly is also a member of the Getting Smart Advisory Board.