Student Innovators Use AI to Improve Public Speaking
By: Divyesh K., Olivia B., Omar I., and Roberto M.
Fear of public speaking, formally known as glossophobia, can have a huge impact on a career. In fact, it has been shown those with the fear make about 10% less than those who don't. Knowing this problem – we created an app to combat the problem. VoxLion, a public speaking app uses artificial intelligence to coach students in real-time on their public speaking. The app will analyze a student's presentation and provide feedback regarding tonality, eye contact, and body language to improve verbal skills.
The four of us high school students, Divyesh K., Olivia B., Omar I., and Roberto M., at The Village School in Houston, saw the need for improved technology surrounding public speaking and created an app we call VoxLion to combat the problem. We won the Conrad Spirit of Innovation Challenge for our forward-thinking and problem-solving solutions. This international competition had over 2,200 teams competing from over 17 countries this year with just 37 teams making it to the final round of the competition.
Through this process as a team, we were able to take a real problem and solve it. We came up with the idea and worked on it from concept to completion. It was an awesome experience to participate in the competition, where we got to hone our communication, collaboration and problem-solving skills in real-time—from having worked on the app in order to get there and in presenting it to a panel of judges.
We shared our creative process with Getting Smart and what's next for our team.
1. How did you come up with the idea for the app?
Roberto: Throughout several brainstorming sessions as a team, we decided to focus on the issues that mattered most to us as students, as that would give us the best perspective on what innovative ideas could impact students in the most positive way. At the time, we all had a looming deadline for a large, stressful presentation, and seeing there was no easy way to prepare for it, we found our problem. We then decided to bring innovation in the form of AI to make the best use of cutting edge technology in our solution.
2. What was the biggest challenge in creating VoxLion?
Omar: The biggest challenge in creating VoxLion was definitely thinking through all the small details, on both the technical and business sides. There were so many details that we'd never thought of, like the pricing band margins or the data classification for training the neural networks.
Olivia: I think the biggest challenge was streamlining our idea. We had a lot of great ideas for features and discovered that the simplicity of the application's system requirements, interface, and features would make VoxLion more accessible to students as well as easier to use.
 3. How did your teachers or classes prepare you for this kind of entrepreneurial work?
Divyesh: Our school has historically been a STEM-heavy school. We participated in science competitions all throughout middle school, which definitely influenced us going into high school. In one of these competitions, ExploraVision, Olivia won the Southern region with her team, coming out top 6 in the nation in 6th grade. Omar and I won this same recognition in 8th grade with our team.
Roberto: The basic knowledge in marketing and budgeting from economics provided a strong base for the cost and revenue analyses of the product, and my teammates' experiences with computer science helped us manage the feasibility of the idea. The most helpful, however, came from Dr. Hennessey, our mentor, who encouraged us to keep working towards our goals and to create our ideas independently.
Olivia:  In middle school, our science teachers incorporated the Exploravision competition into our curriculum, and it was then that I learned to brainstorm product ideas, pitch, and write components of a business plan. Prior to competing in the Conrad Challenge, I also interned at a tech startup where I learned about marketing and seed funding, which was knowledge I was able to bring to the team.
4. You've won the Conrad Spirit of Innovation Challenge for VoxLion. What comes next?
Divyesh: We currently hold a provisional patent on our technology and are planning on applying for a utility patent soon. Other than that, we have been in communication with research partners to develop our project, including a lab at MIT.
Omar: Right now, we are looking at ways to further the development so that we can develop a viable proof-of-concept, however, as the school year kicks off, we have less and less time to devote to it, so we are considering putting the concept on hold while we finish our education and reconvening to continue development at a later date.
 5. What was the biggest takeaway from this experience?
Divyesh: Communication skills matter a lot more than you think. Despite some of our hiccups on the stage at the competition, we were perceived as a true team that came together and adapted to problems quickly. In the end, it felt like the Conrad Challenge and the US Navy (which awarded us the Gemini Award, given to only one team out of all the categories) really bought into us as people and our passion for the project. This has given me the inclination that personal skills and trust matter much more than one would think to investors.
Omar: The biggest takeaway from the competition was the power of our ideas. I had never realized the potential impact our ideas could have, and I was absolutely stunned to see adults saying that our ideas were viable and had great potential, and then we were given means and tools to make them into a reality.
Roberto: My biggest takeaway was the ability to work and be personally committed to a team. The atmosphere we built as a team was incredibly strong and inspiring; the collaborative skills I learned throughout the process will stay with me well into the future.
Olivia:  I think my biggest takeaway from developing our idea for the Conrad Challenge was a new sense of confidence in my ideas and abilities as an entrepreneur.
The Village School is an international community committed to developing inquisitive lifelong learners, prepared to think critically, to collaborate genuinely, and to give of themselves generously, as they prepare to lead the next generation into an ever-changing world. Empowering students to use their voice and agency to advocate for themselves and positively impact their local and global communities. The Village School is a proud member of the Nord Anglia Education's network of schools.
For more, see:
---
Stay in-the-know with innovations in learning by signing up for the weekly Smart Update.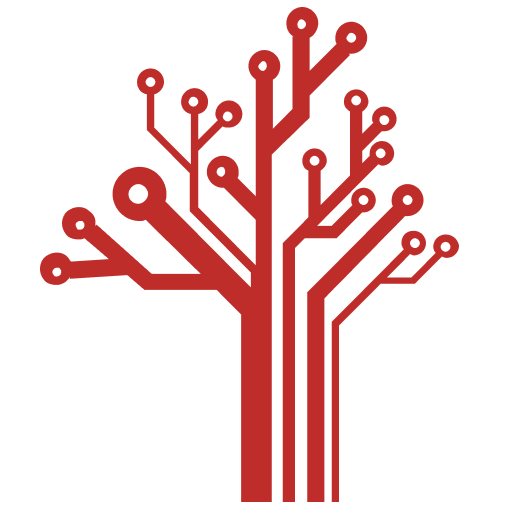 Getting Smart loves its varied and ranging staff of guest contributors. From edleaders, educators and students to business leaders, tech experts and researchers we are committed to finding diverse voices that highlight the cutting edge of learning.