Framing a Classroom Around the Future of Work
After reading numerous reports about the future of work, I made the decision to frame my entire school year around this important topic. I analyzed the teaching and learning in my classroom in the context of takeaways from future of work reports, and chose the strategies outlined below to educate and prepare students for the future workplace.
Learn about the Future of Work. Many reports and studies about the future of work are available, including:
Learn a New Skill. In the future, workers will frequently have to learn new high-order skills in their jobs. What better way to show students the joy of being a lifelong learner than sharing your experiences from learning something new? I start every school year in my classes with a discussion of growth mindset and how brains make connections. This year, I joined my students in a reflection on mindsets and effective learning strategies as I thought about my experiences with learning a new skill. We all agreed that Carol Dweck's explanation that "nobody has a growth mindset in everything all the time" was refreshing.
Educate Students and Parents. One of my top takeaways from the Still Hiring Humans report was the need to educate families about the future of work. High school students are between four and eight years from starting their adult careers. Now is the time to inform them what the future workforce is predicted to look like.
I share direct excerpts from various reports with both students and parents, including this powerful quote from the Still Hiring Humans report: "It's been estimated that today's young people might change jobs as many as 15 times over the course of their lifetimes—and many of those jobs will require work that hasn't been invented yet." The reaction to this quote is profound—it gets both parents and students thinking.
I take advantage of parent nights, family events, and conferences to share future of work learnings with families. At parent night, I explained my class content and structure in the context of my top takeaways from future of work reports. For example, future workers need both soft skills and technical skills in the workplace, so I explained how the activities in my classroom were designed to give students opportunities to develop both skill sets.
Engage Teams in Problem-Solving Activities. Because leading and effectively working in diverse teams are critical future of work skills, I provide more opportunities for team problem solving in my classes. To further connect these activities to the future of work, I also show students the result of Google's Project Aristotle, which identifies characteristics of successful teams. In addition, I use resources from Jo Boaler, Stanford Professor and author of many books including Mathematical Mindsets, to teach students how to work effectively in teams.
Integrate Coding & Computational Thinking. In the workplace, students must both understand technology and be proficient in using it. Computational thinking, which includes finding patterns, solving problems, and making or finding abstractions, can be explored in any classroom. In math, my students explore coding, computational thinking, and technology such as 3D printing. Coding in history or English class could involve creating interactive texts using Twine or creating novel-based games. Many online resources, including Ohio State University's STEMcoding Project and CSandMath, provide ideas and activities for science and math teachers. Teachers of any discipline can search Code.org, Code with Google, Microsoft MakeCode, and International Society for Technology in Education (ISTE) to find activities.
Work in the Makerspace. Taking students to work in a makerspace, or running a quick maker project in the classroom, provides them a great opportunity to practice future of work skills. With a maker project, students can learn new skills and content, show their creativity, embrace an innovation mindset, practice entrepreneurism, and work through the engineering design process. When running maker projects this year, I hope to help students improve their communication skills by providing them with a framework for planning effective presentations and by giving them feedback on their presentation plan before final work is due.
Conversations with Colleagues. During meetings or professional development sessions, I share related takeaways from future of work reports with my colleagues. I also seek opportunities to work with colleagues on cross-curricular activities. Great learning happens when we identify problems in the community that a diverse group of students can solve by showing empathy, listening, asking questions, collaborating with others, and presenting a solution.
Framing the school year around the future of work has encouraged me to think more broadly about my role in preparing students in the subjects I teach. It has informed my conversations with others about opportunities that are offered to students and the type of skills that we encourage students to develop both inside and outside of the classroom. Parents and students have been especially interested in the topic.  I'm excited to be part of the continuing future of work conversations in my school community.
For more, see:
---
Stay in-the-know with innovations in learning by signing up for the weekly Smart Update.
Jamie Back is an Upper School STEAM Teacher & Makerspace Coordinator at Cincinnati Country Day School. Follow Jamie on Twitter: @jmeb96.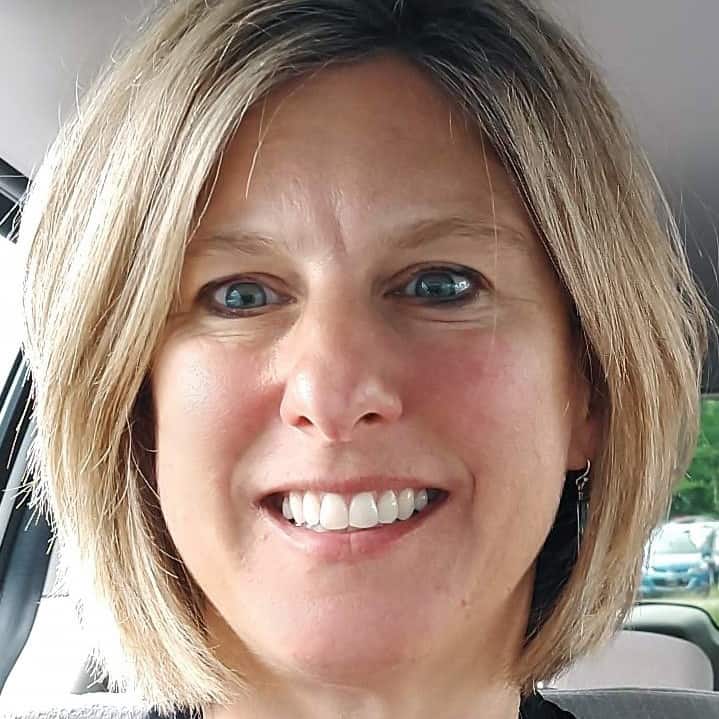 Jamie Back is an Upper School STEAM Teacher & Makerspace Coordinator at Cincinnati Country Day School.