Looking for ideas and inspiration on ways to bring service and social and emotional learning into your teaching? Trying to guide your students away from smartphone screens and toward a world in need of their talents and energy? If you are, then Doing Good: Inspiring Activities and Ideas for Young People to Make the World a Better Place by Thomas A. Nazario and Kelly Quayle is the book for you.
Even as technology has made the planet "smaller" and systemic problems of poverty and oppression clearer, young people need greater guidance to know how they can make an impact. With such daunting problems both near and far, it can be tough for students (and adults) to know where to start. We know things are broken, but what steps can we possibly take to help?
Doing Good takes a refining and ultimately empowering approach to answer that question. Through a ten-lesson curriculum, Nazario and Quayle lay out steps that any students can follow to recognize their own privileges, broaden their worldviews, develop global compassion, and take actions toward bettering our shared world. Nazario is the founder of The Forgotten International, a California-based nonprofit seeking to alleviate global poverty, and Quayle is a career educator who has taught internationally; together, they provide an exceptionally thorough base of expertise for the concepts they teach.
The first three lessons—"Gratitude," "The Real World," and "The Problems We Face," respectively—are designed to open students' eyes to their own good fortunes in life, the diversity, and interconnection of human experiences, and existing obstacles to human rights and equality. Lessons in "Empathy" and "Compassion" follow, teaching the former as different from "pity or sympathy" and the latter as an active practice that students can build into their lives.
Lessons six through eight emphasize issues of global poverty and consumption: "Poverty Near and Far," "Out of Poverty," and "Needs, Wants, and Waste." These lessons encourage students to consider their own habits and worldviews, as well as to understand cycles of poverty and how to help break them. The final lessons—"Happiness" and "Doing Good"—move students to deeply consider what happiness means and how to take actions that will help people live happier lives.
The ideas and materials provided in Doing Good can be applied or modified to fit any context, class, club, or general group of learners. It offers inspiring resources, accessible tools, and is connected with a website and Facebook community for collaboration and sharing. Compassionate educators and youth leaders will find group discussion prompts, experiential learning and reflective writing activities, service project ideas, modifications to incorporate materials into subject-area classes, and more. Furthermore, the logical progression of these lessons lends itself particularly well to the development of long-term service-learning projects. For example, the Atlas Club of Riverside High School in Greer, South Carolina recently completed a service learning trip to Cambodia as the culmination of its Doing Good project.
As a parent and educator, I appreciate this book on many levels. First, it covers many topics in a simple, easy-to-access manner. I could see ways to integrate the lessons into many academic subjects, in after-school classes or clubs, or in homeroom periods. The book is written for high school students, but the lessons can easily be modified for any age.
To get a free copy of the book, and explore how the Doing Good program might work in your context and the positive impact it can have on you, your students, your community and your world, contact the Compassion Education Office at The Forgotten International by emailing [email protected].  To get inspired and get started, access all the free resources, tools, and community at teachdoinggood.org.
You can also purchase Doing Good on Amazon in digital or paperback format.
About the Authors
Thomas A. Nazario is a California attorney, child advocate, and law professor who in 2007 founded a nonprofit called The Forgotten International, which seeks to alleviate poverty and raise awareness of global issues. Encouraging young people to learn about the challenges we face and to undertake compassionate solutions aimed at making the world a better place is his mission.
Kelly Quayle is a career educator who has taught primarily in Oakland and the surrounding Bay Area. She has also taught internationally in Lombok, Indonesia. She holds a BA from Princeton University, a M.Ed. from Stanford University, and an MFA from Goddard College. She resides with her family in the East Bay Area of California.
For more, see:
---
Stay in-the-know with innovations in learning by signing up for the weekly Smart Update.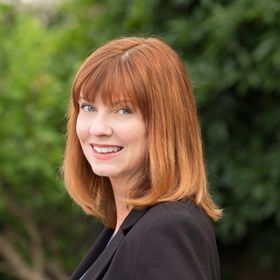 Alesha Bishop is a tech-savvy mom and a consultant for edtech companies. Alesha quickly recognized the value of the app market for children and families, co-creating Mom Maps--one of the first family-oriented apps--and co-founding the Moms with Apps developer group. She believes in the power of apps to create rich visual and tactile learning environments which can enhance the lives of all kids, especially those with learning differences.