The Fundamentals of Formative Assessment: How to Build a Practice
By: Abbey Gonzales and Erin Lester
When we think about strategies for helping students develop more autonomy, self-directedness, and confidence, assessment is often not the first thing to jump to mind. We have both learned, however, that a different, more formative approach to assessment can truly be a powerful way to help students grow in these important ways.
Just over two years ago, in January of 2017, Cheryl Niehaus of the Michael & Susan Dell Foundation posted about a challenge that laid ahead of us:
"Knowing that traditional approaches to professional development too often do not result in sustained changes in classroom practice, how might we systematically support teachers to develop into exemplary formative assessment practitioners?"
To address this challenge, the Michael & Susan Dell Foundation brought together Education First, Getting Smart, Susan Brookhart Enterprises and WestEd to build an initiative titled "How I Know: Designing Meaningful Formative Assessment Practice." Three districts – Austin Independent School District (ISD), Dallas ISD, and Tulsa Public Schools – committed to the two-year initiative. Collectively, this network has aimed to identify, scale, and share successful approaches to improve formative assessment practice in classrooms.
When we originally recognized formative assessment as a complex practice that demands a combination of "soft" skills and content, we knew we had a challenging, but achievable path ahead of us that would lead to greater student ownership of learning. In the two years since we began this journey under the How I Know project, we set (and adjusted and shifted) many goals along the way for our team to be successful.
In the process, we learned a number of things about the fundamental pieces that needed to be in place in order to establish a strong foundational shift toward this powerful approach to student-driven learning in our schools, and have found the following 4 steps to be integral to our success thus far.
4 Fundamentals of Integrating Formative Assessment Practice
1. Working Together.
With so many key players involved, assembling a District Design Team with specified member roles[a][b] was immensely valuable. We established that we as co-leaders (being Director of Assessment and an Education Pioneers Fellow) would manage logistics of the project and support pilot participants in their learning, while other core members, including ILDs; members of the Exceptional Student Services, equity, SEL, and ELL teams; and curriculum coordinators would serve as program enthusiasts and represent unique positions and areas of expertise across the district. Our design team program managers from the first two years (the two of us and a few others), researched the teams' goals and mission statements, then had individual conversations to bring them onboard. We avoided developing hierarchical structures, and took a collaborative approach to organization team meetings.
In the first year, we held regularly scheduled strategic meetings to help with overall team alignment and support. We, the Design Team co-leaders, met with various groups of leaders, coaches, and team members and attended project-wide convenings. On a weekly basis, we also met with each other as project leads to identify key decisions and determine mitigation tactics for project risks.
The design team approach is extremely cross-functional, bringing in a variety of roles from teachers to school leaders to district representatives. It was important for us to hear those different voices as we continued structuring and organizing.
In addition, moving forward into year three, we've created several feedback and focus groups, which have helped us gauge the needs of students, teachers, school leaders, and district staff. We brought in representation from every department to understand the cross-functional impact of our decisions. These groups were helpful in monitoring and refining our goals from year one of the initiative. We set an expectation that leaders would identify three takeaways from these meetings and bring them back to their teams. Now, our biggest goal is to create a throughline for how our district formative assessment team can also support the goals of the various other teams within the district.
Our overall project plan for year two can be found below:
Lessons learned: Most notably, we came to understand the need for establishing trust and clarity of roles and responsibilities in order to bridge the gap between district and school teams. During our second year, our approach to engagement was with lead teachers–we really focused on building their capacity in order to support ownership and the seeds of sustainability in the project after year two.
2. Creating a Feedback Loop.
In addition to teamwork, we learned that there needs to be a structured and strong feedback loop across the district and a strong shared vision. This means creating mechanisms for teachers to provide input on the process and making sure that they know they're being heard in order to keep them engaged and invested in the project. If we want them to give students more ownership of their own learning, it is natural that teachers share ownership over the structure of the initiative.
In year one, on a monthly basis, our team hosted a Design Team Working Session with the full design team, a Teaching and Learning Leadership Status meeting with a small group of design team participants, and a Coaching Check-in with partners Ed FIrst and West Ed, who have given strategic guidance to program leaders and participants.
In year two, we shifted toward a focus on meeting monthly with lead teachers. Our bi-monthly surveys of school leaders weren't getting the feedback we wanted, so more regular and informal check-ins with lead teachers (both over the phone and via short site visits) became one of our go-to strategies to gain their input. In the future, we plan to establish expectations with school leaders farther in advance to ensure that our communication efforts have the desired impact.
Also in year two, a few of our design team members (including ourselves) also undertook a Formative Assessment Inter-reliability Rating (FAIR) training with WestEd on how to more accurately and consistently develop FARROP ratings[c], which is a rubric that defines exemplary formative assessment practice and allows us all to share an understanding of how classroom practice is shifting over time. Because formative can be a challenging and sometimes nebulous practice and idea, we found it important to have the rubric to ground our conversations. Every other month, we had conversations across the districts participating in How I Know about how things went in different training modules, which was a valuable[d][e] way to stay aligned and on top of things.
Feedback and communication have been huge pieces for us in terms of including stakeholders across district and school-based teams. A major focus for our district is supporting communication between the lead teacher and school leader. We have seen that teacher engagement is directly related to engagement of our school leaders. It has proven to be a beneficial experience for the majority of our teachers.
Lessons Learned: Our advice in this area would be to make sure that your design team is comprised of a cross-functional group of thought partners who have a common understanding of formative assessment and the role of the student. Also, building trust across the team will develop the feedback culture in order to determine, on an ongoing basis, what's working and what's not.
3. Shifting Mindsets and Role Expectations.
It's one thing to know that a mindset shift will need to occur, but to truly experience it happening is where formative assessment really takes off. Alongside teachers, school and district leaders need to be willing to make the cognitive shift toward more student-driven culture that formative assessment requires.
The mindset change for our teachers has been one of the biggest changes we've seen. They did the heavy lifting to improve their practice and are now giving students the chance to have more autonomy. Ultimately, formative assessment required teachers to shift their mindset around the student role and begin using an asset-based approach to instruction, wherein the classroom is inclusive. While the teachers had to do the initial heavy lift, our ultimate goal was to help them "shift the lift" of responsibility for learning to students in the long-term[f][g]. One of the most effective strategies that we found for affecting this change was encouraging teachers to step back and observe students for 10 minutes and record what they did–not looking for behavioral issues, but for what they were doing and saying from a lens of trying to understand their thought process. It was also very helpful to have models of what formative assessment is and is not (we used video observation materials from WestEd hosted on Canvas).
We began to see the role of school leaders and principals as a much-needed support system for teachers. After year one, we realized that rather than just keeping them in the know through the formative assessment process, we're finding ways they can provide coaching to teachers as the "lead learners." One thing we learned through this initiative is that it's important for school leaders to have their own deep understanding of formative assessment in order to support their teachers. Austin ISD, who also participated in How I Know, made similar adjustments to their approach over the course of the initiative.
For students, it's important for them to be provided opportunities where they are asked to think deeply about what they know–this helps them move out of the "right versus wrong" mindset and get more comfortable with the idea that they are capable of learning with their own guidance, which has increased their self-efficacy and engagement.
Lessons learned: When mindsets change, role expectations change. For formative assessment to take hold, you have to change the way you view teacher practice, becoming focused on what students are doing and how they are set up for academic discourse (both teacher-to-student, and equally importantly student-to-student), rather than[h][i] focusing only on what teachers are doing in the classroom.
4. Managing Change.
Managing change can take a specific skillset in itself. In the instance of change management needed in adopting formative assessment practice, we found it helpful to have our "elevator speech" ready to clarify with team members across the district what formative assessment is, and what it is not. It's important that formative assessment stood out as not feeling like "one more thing" or simply "just good teaching." When we took time to identify and correct misconceptions, we were also able to establish common district-wide expectations.
We are seeing that setting and aligning expectations takes truly intentional communication. We now have an expectation that clear communication needs to be happening between school leaders, lead teachers, and the teacher teams. As a result, we're also seeing enhanced interactions and involvement between those groups and district staff.
Lessons learned: It's important to address both the technical and adaptive aspects of change management around formative practices. Managing the change process can also be addressed by identifying how new initiatives, like the formative assessment work, intersects with, complements, or competes with other initiatives within the district.
What's Next
These lessons have been valuable for us to better facilitate the deep shift in classroom cultures and student role that we were hoping for by implementing purposeful practices in formative assessment.
We have many ideas for how formative assessment will grow within in Tulsa Public Schools. One of the most important details we've learned about formative assessment is that it requires a deep commitment to realize the benefits, so it's important to see how it aligns with our other projects and initiatives.
One key example of this for us is making sure formative assessment integrates with our Tulsa Way for Teaching and Learning. The Tulsa Way is an online resource developed by and for Tulsa educators that incorporates a variety of research-based practices around relationships, rigor, and relevance. Using the "Plan, Teach, Assess, and Adapt" framework, teachers have access to high-quality resources for preparing students for success in college, careers, and life. We will continue to use this platform for building out and sharing formative assessment resources.
Next year, we have set specific goals to define and develop a "Lead Teacher" role and create structure for Lead Teachers to share their expertise as lead learners with new and existing pilot participants. We are looking forward to continuing the work and learning with our Lead Teachers as we expand the formative work across an additional subset of schools. We will continue to build their capacity through professional learning and communities of practice.
In Conclusion
We feel optimistic that the continued development of an intentional and deep formative assessment culture will serve to better prepare Tulsa students for the future. As technology continues to change the world of work at a faster and faster pace, our students will need to be able to adapt quickly to new circumstances and determine what they need to learn in order to move forward. A deep commitment to formative assessment can give students of all ages the ownership of learning that they need to develop life-long direction-setting skills.
For more, see:
Abbey Gonzales is an Education Pioneers Fellow and partners with the Teaching and Learning Team.
Erin Lester is Director of Assessment and has served Tulsa Public Schools for 14 years.
This post is a part of a series focused on the "How I Know: Designing Meaningful Formative Assessment" initiative sponsored by the Michael & Susan Dell Foundation. Check out the How I Know website (www.formativeassessmentpractice.org) and join the conversation on Twitter using #HowIKnow or #FormativeAssessment.
---
Stay in-the-know with innovations in learning by signing up for the weekly Smart Update. This post includes mentions of a Getting Smart partner. For a full list of partners, affiliate organizations and all other disclosures, please see our Partner page.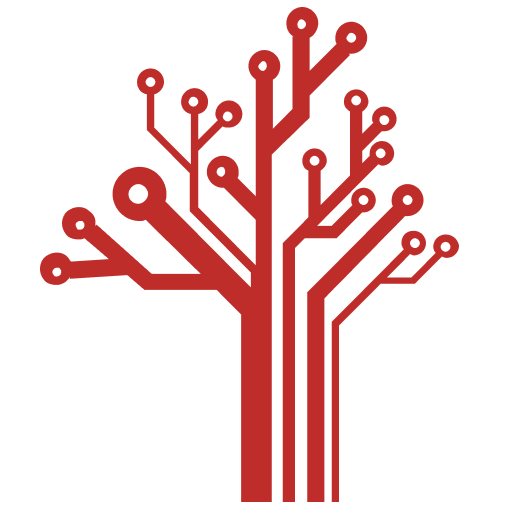 Getting Smart loves its varied and ranging staff of guest contributors. From edleaders, educators and students to business leaders, tech experts and researchers we are committed to finding diverse voices that highlight the cutting edge of learning.