Ella Baker Elementary Shines A Bright Light On Learning
Most schools make grand promises. They have mission and vision statements, slogans, banners, posters, quotes and much more. But how often are these just words and not really practices? In my experience, far too often. That's why my recent visit to one elementary school in Redmond, WA was so special. The school is Ella Baker Elementary; a K-5 school in its very first year in the Lake Washington Unified School District. And not only did it restore my faith in the promise of education, but in the promise of America as well.
In an effort to be fully transparent, I was there to work with the teachers on project-based and service-based learning at the request of the principal, Kim Bilanko, a friend and colleague of mine.
In its first year, it's obvious that Ella Baker Elementary is a special and unique place where the staff has bought into being a transformational experience for all of their students. Students and staff not only demonstrated the Four C's (Collaboration, Communication, Creativity and Critical Thinking), but they embodied, modeled and exemplified them. Here are a few areas in which I believe this school is one of the best models I've seen, about what can be done when educators have a strong instructional and cultural vision, and when they truly collaborate to make it happen.
Grounded
According to Ella Baker Principal Kim Bilanko, she and the staff spent considerable time examining and developing their unique purpose. Their strong foundation in WHY, based on the work of Simon Sinek, is integral to all. "Everything we do is aligned with our WHY," said Bilanko.
Additionally, Bilanko is quick to point out that the staff, during their visioning process, researched and visited other schools, read books and worked to seek out best practices.
"We examined the purpose of education and determined the purpose of our school: Empowering changemakers who know themselves, understand others and are inspired to make an impact on our world," said Bilanko.
All of this grounding has formed the foundation of what Ella Baker Elementary does through culture, changemakers, project-based learning and service learning pursuits.
But after my inspiring visit, I worked to break down just what was seemingly so powerful and effective at Ella Baker.
School Culture
We've all heard Peter Drucker's famous quote that "Culture eats strategy for breakfast." Well, in my experience it devours it for lunch, dinner and even holiday meals. Many of us know that the culture of a school, just like any organization, is what makes any goal, product or success truly possible and optimized. Well, Ella Baker bleeds culture. It appears that every lesson, activity, event, practice, procedure, school day and staff member are continually and completely focused on making the learning environment a welcoming, personalized, engaging and relevant one. I witnessed smiling and engaged students, teachers, staff and community members at every turn. Ella Baker has made every effort – from the physical environment to the instructional practices — to be an inclusive, innovative and illuminating place.
Huddles
In an effort to keep learning, collaboration and relationships at the forefront, the staff exercises in two 'huddles' each week. These are a two-part experience that involves all of the teachers and ultimately all of the staff and students. Every Monday and Friday morning, all of the teachers meet in a teacher's classroom for a brief professional gathering. All teachers host these as they move around the campus each week. A teacher's turn hosting the huddle includes hosting it in your learning space while also creating a short lesson or activity to refocus the teachers on the learning for all students. The host host is responsible for choosing the topic, content, tools and format in order to engage and inspire their peers. On the day I was there, the music teacher hosted the huddle and shared a music video from another school that she thought would not only resonate with her peers, but inspire them to want to do the same school wide music video with their students. Not only do the teachers spend some quality time twice a week for an inspirational and relevant experience, they see their peers own the moment and harness their own personal passion, stories and practices in order to communicate ideas to one another.
Following the teacher session, they join the entire staff at the entrance of the school and greet every student entering the building with 'good mornings,' 'high fives,' and 'big hellos.'
Nothing warms a my veteran and cynical educator's heart than seeing teachers teach and inspire one another, then in turn, take that energy and enthusiasm to their students. For a visitor, I saw students of dozens of ethnicities, languages, religions and cultures excited about another day of learning on a Friday late in the school year. I could see in the students' faces that they felt the culture. Relationships is not a catch phrase or mission statement word, but rather a lifestyle at Ella Baker.
Changemakers
Service Learning is a core value for Ella Baker. As part of that mission, they have chosen to adopt a Changemaker mindset. The teachers at each grade level choose an important changemaker from the world of history, culture, art or other arenas. That grade then dedicates their year, first through a public visual art demonstration and then through the curriculum, exploring and celebrating the impact their specific changemaker had on the world. This changemaker not only serves as a model and inspiration, but guides deeper learning through reading, writing, research and ultimately service-based projects. Examples of Changemakers in their first year included Malala Yousafzai, Mary W. Jackson, Dolores Huerta, Malcolm X, Steve Irwin and Fred Rogers.
Service Learning Projects
This might be as core as anything at Ella Baker. This is a natural deeper learning extension of their changemaker theme and pedagogy. Grade level teams collaborate with all of their students in making their chosen changemaker come alive with real world, applied service learning projects. In addition to the public projects that often involve school and community partners, these also serve as themes and gateways to extended and deeper learning through readings, writing, speaking and other academic endeavors.
Shine a Light on Learning
Earlier this year, Ella Baker hosted their inaugural event where students could showcase, exhibit and defend their learning. According to Kindergarten teacher Shelby Johnson, Shine a Light on Learning is an event where all students, families and community members are invited into our school to celebrate the learning and projects our students have completed. Students and teachers collaborated on creating learning museums and interactive exhibits where students facilitated as docents for parents and community members.
"This is a chance for students to truly SHINE as they share the powerful service-based, project-based work they've been working on through the school year," said Johnson.
Johnson and her fellow teachers agreed that this event will be an annual one that will only grow. According to Johnson, they think this is a great way for the students to continue to master their presentation skills, demonstrate their content knowledge and explain to visitors how they have been creating meaningful change.
"Students may even encourage visitors to become changemakers themselves through their presentation," said Johnson. "This event even further encourages and empowers our students to continue in their work as changemakers."
Students at Work
In my short visit, I saw students working on a variety of projects that were not only engaging, but directed at solving real world problems. They were in areas of study such as the environment, social justice, design and more. On my brief visits through classrooms, I discovered a couple of third grade students working intently on a 3D design. Officially, they were working on math. But in its totality, they were working on a project where they were creating urban landscape and public green space designs for for potential locations near their school. Not only were they working on both digital and non-digital designs, while addressing math curriculum, they were also going to be writing letters that were going to be sent, along with their best designs, to several local government officials. Their intention was to be involved in the final designs that were selected and implemented by their elected officials while involving their school, parents and community. These students were exercising and displaying multiple key skills across the curriculum and their learning experiences.
Meet Some of the Teachers
Every school has some high quality teachers. Every school has a few that probably don't meet that criteria. At Ella Baker, I was not only impressed that they all seemed engaged, bought in and focused, but also collaborative, communicative, creative and innovative. As I entered each of their classrooms, they welcomed me and seemed genuinely excited for me to meet their students and see their work. While at some schools, this is often an inconvenience or even an annoyance but Ella Baker teachers seized the opportunity to model for their students things like professionalism, empathy, connections, communication, engagement and more. Meet a few of these special teachers:
Angie Angel, 1st Grade – "I love our Monday and Friday huddles. It is a great time to come together as a staff and connect with everyone in our building," said first grade teacher Angie Angel.  "Our profession gets so busy and we can often go without seeing one another so having that built in time has been really impactful. It is a time to read motivational quotes, watch funny videos, reflect about the work we are doing and give shout outs to our team. It has been a great way to build a positive culture and practice taking risks with one another. It is uplifting and a great way to start the day."
Angel mentioned that she really loves the high fives and greetings to all students as they walk through the doors on huddle days. "Even if I am having a rough morning it turns my day around seeing students smiling at me and getting high fives of encouragement. It creates an environment I am proud to be a part of each day, said Angel. "I truly believe small things like this add up to a positive culture over time. It is so easy to get caught up in negativity or the difficult parts of our job at times and I am so grateful to work in a school that makes the effort to put positive systems in place to help us rise above that."
Kellee Captain, 2nd Grade – "This year we have truly taught (plan/teach/assess/reflect) as a team to integrate all content areas to increase engagement, community development and student learning. It's amazing to see our teamwork play out in the group of 2nd graders," said Captain. She is proud that she and her two colleagues operate as a true team taking collective ownership of all of their students in their grade level, not just their own individual students. "Students are learning to value collective effort and knowledge of the group instead of relying only on themselves as individuals while actively putting into practice many, if not all, our school's character traits."
Casey Conroy, 4th/5th Grade – "Our incorporation of the integrated Service Learning Unit makes us unique from other schools I have taught at. Students immerse themselves in a project that spans over multiple months. They use teamwork, collaboration and problem-solving to address an overarching question, in an effort to create a positive change and impact," said Conroy. "Our students are empowered and have come to realize that learning has a true purpose and application to the real world."
Conroy is enthused that her students were challenge all year by their driving and essential question, "How can humans make a positive impact by reducing waste on our planet?" She said that this led to some deep learning on the topic, activities, group projects, guest speakers and field trips that not only allowed students to fully understand the problem, but recognize how they could go about creating a change.
"Our students ultimately realized that creating a compost system at our school was a small step they could take to address the pervasive issue of food waste," she said. Her students wound up petitioning the school district, which did not previously allow on-site composting, and they are now in the process of getting a compost system that the students will help monitor and manage.
A True Model of Learning
One needs to only spend a few minutes with a student, teacher, staff member, site leader, parent or community member at Ella Baker to sense the universal feeling that this is a special place that is embracing the future of education and the promise of America.
Watching the pride in the staff is inspiring in itself. Spending time with the principal is like witnessing parental pride at its finest. She beams with enthusiasm as she embraces the school's aggressive mission and realizes that they are only just getting started.
"Many times in education, we are handed curriculum, a script, or a scope and sequence and we are asked to implement without much thought. Staff at Ella Baker are going beyond this by developing powerful integrated units of study that engages students in authentic learning experiences," said Bilanko. "Because this is new learning for most of us, we are relying on each other as teammates to grow and learn. Teachers are developing and implementing collaboratively in order to provide the best experience for kids."
As I mentioned earlier, my visit to Ella Baker Elementary not only restored by faith in education, but also in our nation. America always has and continues to have a unique opportunity in the world. Can we provide a free, equitable and high quality public education to students from almost every walk of life in terms of culture, religion, ethnicity, socio-economic background, learning orientation, sexual orientation and more? We can, but we need to create an environment where the teachers, staff and learning environment at Ella Baker is the norm, not the exception. Thank you Ella Baker Elementary for giving me and my guess is many others, hope. No matter how many times you are told 'no' by the system, the experts, the critics or others, keep finding a way to say 'yes.'
For more, see:
---
Stay in-the-know with innovations in learning by signing up for the weekly Smart Update.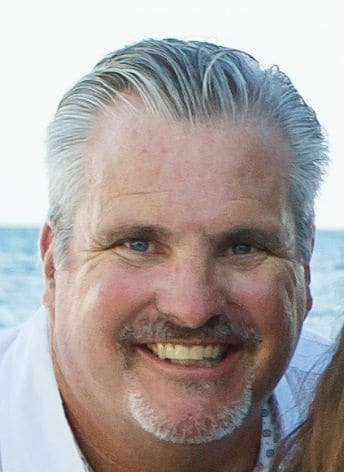 Michael Niehoff is a Getting Smart Columnist. He is a teacher, leader, blogger, and student advocate.