How A Culture of Formative Assessment Impacts Mindsets
By: Arlena Gaynor
It is without a doubt crucially important that we continue to teach students content knowledge, but today's students will, as the world continues to move faster and faster in the coming decades, increasingly be required to also be able to self-identify and resolve shortcomings in their skills and foundational knowledge. These metacognitive skills are unlikely to be developed through standard "sit and get" instructional models.
In an effort to identify new strategies to work around this, Dallas Independent School District (Dallas ISD) is approaching the end of its second year of the How I Know initiative with the Michael & Susan Dell Foundation. Through How I Know, sixty pilot teachers from Dallas ISD, Austin ISD, and Tulsa Public Schools are focused on identifying, scaling, and sharing successful approaches for designing formative assessment practice in the classroom.
We've learned a lot in these two years, and are excited to share our journey of how we first began to organize our efforts, how we continued to iterate on our practices, and where we plan to go in year three.
Launching The Pilot
Our involvement in the initiative began in 2017. I was amongst a team of site administrators called the "District Design Team," who were initially immersed in introductory sessions to understand the foundations of the initiative. We selected schools by looking for principal buy-in at schools across the K-12 spectrum, and selected teachers based on openness and willingness to try something new that would change their instruction.
In those first few months of implementation, our design team and the teachers involved in the initiative became familiarized with formative assessment practices and began to understand their inherent merit and value.
Having not adopted a district-wide definition of formative assessment, we recognized that there were varying understandings of what formative assessment is and how to effectively integrate it into instructional practices. One of our biggest challenges in the first year was to sync up all stakeholders on definitions, timelines, and goals that would keep students at the center of our efforts. We involved all stakeholders in meetings and professional learning to start talking about the pilot while planting seeds for future support by connecting it to other initiatives. We gathered feedback and refined our plans based on that feedback in order to show team members that we were listening to help build cohesiveness across our team.
Our initial District Design Team consisted of three design team leads (representing two district-level directors and a formative assessment coordinator) and six design team members composed of district-level staff (comprised of members of the Dual Language program, STEM department, and Reading Language Arts department) as well as a principal, a teacher, and an Executive Director of Feeder Patterns. The Design Team worked to create a clear plan for running the pilot and also made connections to their respective areas. The campus-based Design Team members were critical in representing the voices of school leadership and teachers in the pilot.
Our three primary focuses throughout the process of launching our How I Know pilot were working with teachers to develop a deeper understanding of Learning Goals and Success Criteria (which are tools used to help guide students in developing their understanding of how they can determine what they know and don't know) and empowering principals to lead this work on their campuses. These continue to be key areas of focus as we move forward.
Changes In Year Two
It was important to us to reflect on what was and was not working at the end of the first year of the program for a productive launch into the next phase of supporting the sustainable implementation of formative assessment throughout our district. The cultural components of the work, including staffing and structural adjustments, technology assessment, and professional development initiatives proved to be keys to success.
Organizational Changes
One of the first things we looked at moving into year two was tweaking our organizational structure. In agreement that the design team needed to have more ownership of the project for eventual plans to scale the work, we added additional District Design Team members including a specific coordinator for the program, a school leadership member, and a technology partner. It proved important to have a diverse range of opinions on the team.
We noticed in year one that the learning curve experienced by pilot teachers was steeper than expected, which led us to decide not to add additional teachers, but focus on supporting those we already had on board.
Technology
One of our other big changes was focused on technology, with the goal being to determine if increased use of technology programs and hardware could help facilitate and improve formative assessment teaching and learning practices.
First, we took inventory of the programs and devices available and currently used by teachers and students participating in the pilot, then we collected and analyzed data on which devices and programs are best supporting the formative assessment practices. Based on this work, we found that access to technology was inequitable across schools and we used grant resources to support the purchase of devices across the four schools.
Throughout year two, we conducted surveys and held conversations with students, teachers, and principals on the incorporation of technology programs and devices to support formative assessment practices. We also developed a broad list of tools for teachers to select from, then asked them to reflect on the usefulness of their selected tools in order to provide us with data regarding those tools' efficacy and helpfulness with implementing formative assessment.
In year three, we plan to continue testing the effectiveness of technology to facilitate the formative assessment process across schools, grade levels, and content areas.
PODs and Professional Learning
Based on teacher feedback, we also wanted to continue refining our approach to professional learning in year two. As a means of building a deeper sense of support and engagement in the program, we began incorporating the POD process for teachers in the second year. In the POD process (an acronym standing for plan, observe, debrief), teachers engage in numerous collaborative processes to improve professional practice along several dimensions, with the ultimate goal of improving teaching and learning. This professional learning experience includes teachers collaborating with peers to develop formative assessment lessons, receiving feedback on their formative assessment lesson plans, observing one another during instruction, engaging in reflection sessions with their peers and coaches, and planning next steps based on feedback.
We were very intentional about ensuring that our professional learning services included not only online modules to support independent learning (we worked with WestEd for this), but also POD cycles so that teachers are able to receive more intense side-by-side coaching, which is what they primarily had expressed wanting to receive.
Our overall project plan in year two looked like this:
Preparing for Year 3 and Beyond
We can already see students in the pilot classrooms beginning to exhibit the type of metacognitive and self-directed learning skills that we had hoped they would, such as internalizing expectations, taking ownership of achieving Learning Goals and Success Criteria, practicing self-reflection and self-assessment, thinking critically and asking questions, and giving, receiving, and applying feedback with teachers and peers. And while the measurable growth in student test scores has been slow but steady, based on the observations of our district and school leaders and WestEd coaches, we feel we have seen enough evidence of valuable shifts in student mindsets to be excited to now prepare to scale the work so that more students can benefit.
Putting students at the center of learning has been a shift requiring a shared methodology by which clear Learning Goals, instructional practices, and Success Criteria are consistently refined and reflected upon by teachers and school leaders and are each aligned to support student learning. Going into the years ahead, we plan to continue teacher support through the blended learning approach of using the online modules and POD cycles to deepen learning and teacher practices and to work with school leaders to develop and eye for strong formative assessment practices and tools to help them coach their teachers. A top priority is to seek and provide opportunities for teachers and school leaders from our district to be able to visit other districts and schools to establish formative assessment partnerships and valuable professional learning opportunities.
In order to scale, Dr. Cynthia Coburn argued that you need to live and breathe the grassroots effort and not focus exclusively on the "top down." What's more effective is starting at all levels of the organization at the same time and reaching to a depth of learning together.
Our specific goal is to scale throughout our pilot schools in year 3 and add additional schools to the project. In thinking about sustainability, we feel that the natural next step in scaling is across the school and into select new schools, and not necessarily the entire district. We are working with current pilot participants and new principals to continue working with the teachers that have been involved in this pilot for two years, and are also working to bring new teachers onboard. To support this effort, we are helping school leaders identify teachers that would be a good fit and that are interested in this project.
Conclusion
As I reflect, one major lesson learned in this process is patience. As an administrator, it is natural to want to share information and develop strategies based on new developments quickly, but things like formative assessment that require depth are better served by reminding ourselves, our teachers, and our leaders that these things take time.
The integration of formative assessment into classrooms and schools is a multi-year effort requiring reflection, depth of commitment, and student ownership. But we feel it has been worth it, as we have seen that Dallas ISD's involvement in How I Know has had some truly encouraging early impacts. We see teachers acting as guides for their students and adjusting teaching based on real-time classroom evidence, and we see students developing confidence to successfully work independently and collaboratively with their peers while relying on teacher support and instruction less and less. We believe that through this work, we will help our students ultimately become the true owners of their learning.
For more, see:
Arlena Gaynor is Director of Reading Language Arts at Dallas IDS. Connect with her on Twitter: @ArlenaGaynor. 
This post is a part of a series focused on the "How I Know: Designing Meaningful Formative Assessment" initiative sponsored by the Michael & Susan Dell Foundation. See the How I Know website (www.formativeassessmentpractice.org) and join the conversation on Twitter using #HowIKnow or #FormativeAssessment.
---
Stay in-the-know with all things edtech and innovations in learning by signing up to receive the weekly Smart Update. This post includes mentions of a Getting Smart partner. For a full list of partners, affiliate organizations and all other disclosures, please see our Partner page.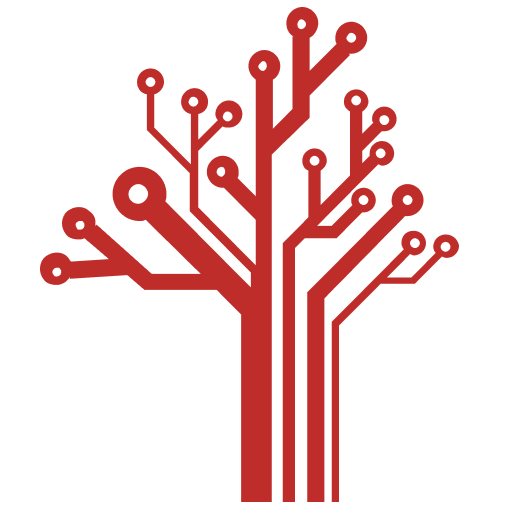 Getting Smart loves its varied and ranging staff of guest contributors. From edleaders, educators and students to business leaders, tech experts and researchers we are committed to finding diverse voices that highlight the cutting edge of learning.