The Pursuit of Happiness is a Noble Goal for 21st Century Education
In 1988 Bobby McFerrin released the song "Don't Worry, Be Happy" to worldwide success. In 2013 Pharrell Williams worked similar territory with his song "Happy," which also climbed to the top of the charts.
Our cynical world reacted in dismay, lambasting the songs for being fluff and ignoring the dire problems that dominate the news cycle. Why be happy when you could wear your despair like a red badge of discouragement?
Well, it looks like the fellas were on to something. Happiness is climbing to the top of the charts again.
One of the most energetic promoters of the happiness movement in education is Microsoft, which has partnered with the Economist Intelligence Unit to produce a new report, Emotion and Cognition in the Age of AI. The team at the Economist used the results of expert interviews, a review of the literature, and survey results from more than 800 educators across 15 countries to form its findings.
The report makes one claim that I and the other laborers in the field of 21st century skills should be happy with: "Skills centered in the interpersonal, empathic and creative realms could become the key human differential in the labor market of tomorrow, and those with strengths in these domains — innate or acquired — will be best placed to prosper."
Because Getting Smart's readership is deeply engaged in transforming teaching and learning we will focus in this blog post on the acquisition of these skills. The idea that happiness is an important student outcome will be our guiding principle.
In 2011, the United Nations adopted a resolution encouraging countries to create policies "to better capture the importance of pursuing happiness and well-being in development." In 2012 the UN declared March 20th to be the International Day of Happiness, encouraging countries to take concrete steps toward cultivating happiness among their citizenry. Education is integral to that effort and derives support from Sustainable Development Goal 4.
Andreas Schleicher, director for the Directorate of Education and Skills at the OECD, has been quoted by his organization as saying "Child well-being is not something you can easily delegate to families and social environments; schools need to take a more explicit role." OECD has made an attempt to define what it means by well-being: "While there is no single definition of well-being, the broad concept covers two realms: emotional (the presence of positive emotional states and absence of negative affective states) and cognitive (life satisfaction as a whole)."
OECD as you would expect, attempts to measure well-being as part of its Program for International Student Assessment (PISA).
There is a growing body of research that points to the importance of happiness/well-being as a positive factor in student achievement. A study by Christina Hinton of Harvard includes these findings: Happiness is positively associated with intrinsic motivation; there is no clear relationship between happiness and standardized test scores; happiness is positively associated with GPA.
Another academic, Emma Seppala of Stanford, is the author of The Happiness Track. She told the New York Times that "Happy kids show up at school more able to learn because they tend to sleep better and may have healthier immune systems. Happy kids learn faster and think more creatively. Happy kids tend to be more resilient in the face of failures. Happy kids have stronger relationships and make new friends more easily."
The crucial question relates to the ability of teachers to "teach" happiness. Vicki Zakrzewski and Peter Brunn answer in the affirmative in a piece called "Should Student Success Include Happiness" that appeared in the Greater Good Magazine. The authors offer tips for teachers:
Make SEL and/or mindfulness a part of every lesson.
Let students work things out.
Build in time for reflection.
The team at the Economist Intelligence Unit and its supporters at Microsoft offer recommendations for school leaders and policy setters who pursue a happiness agenda:
Data gathering is important to identify students' mental and emotional health and track whether supportive measures are working.
Teachers must be involved in any well-being plan
Interventions should not be limited to pilots and one-off forays.
They also offer as well an admonition in regards to the role of technology in the development of happiness. Tech is a double-edged sword that provides tremendous opportunities to personalize learning but also "may worsen youth problems like bullying and social anxiety, and are linked — in some use cases, devices and applications — to sleep disruption, and to distractions and difficulty in concentrating. "
Nel Noddings, one of the grand dames of educational philosophy, explored the topic of well-being in the aptly named book, Happiness and Education (2003). She correctly observes that when parents are asked what they want for their children, they invariably respond, "to be happy." Noddings then asks the pertinent question, "Why then, is happiness rarely mentioned as a goal of education?"
I have no good answer, which usually drives me to explore how great thinkers and artists have responded. If nothing else, we can turn to the lyrics of Pharrell Williams' hit song for inspiration:
"Clap along if you feel like a room without a roof
Because I'm happy
Clap along if you feel like happiness is the truth
Because I'm happy
Clap along if you know what happiness is to you
Because I'm happy
Clap along if you feel like that's what you wanna do"
For more, see:
---
Stay in-the-know with innovations in learning by signing up for the weekly Smart Update.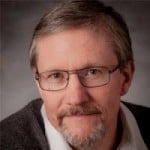 David Ross is a global education consultant and former CEO of the Partnership for 21st Century Learning.