New Skills Framework Shaped by Vast Data Set on Job Requirements
In the 1980s, business, education and academic coalitions began to develop an interest in codifying the skills needed to be successful in college, career and life. The new millennium was coming and everyone was worried.
I first encountered this work when I read the Secretary's Commission on Achieving Necessary Skills (SCANS) report from the Labor Department. My personal and professional life, though, was shaped by the Framework for 21st Century Learning produced by the Partnership for 21st Century Learning (2007). Little did I know that I would spend two years as the CEO of P21, focusing programs, services, advocacy, and research on promoting the framework around the world.
Much about the origin story of the P21 framework is lost in time, but it seems the data collection process began with extensive surveys and discussions with some of the leading tech companies on earth, many of whom helped found P21. A few years later, Tony Wagner followed a similar path when writing The Global Achievement Gap: Why Even Our Best Schools Don't Teach The New Survival Skills Our Children Need—and What We Can Do About It (2010).
At nearly the same time, The College Learning for the New Global Century. conducted several studies and completed member surveys while developing a framework as described in College Learning for the New Global Century.
The reasoning here is solid – who better to identify the career skills needed for success than the men and women who lead the most innovative companies on earth, or the universities who prepare graduates for participation in the economy and civic life?
Other organizations followed a different route to the development of their frameworks, relying instead on metanalyses of research that focused on cognitive psychology and neuroscience. This group is led by the National Research Council, which produced an influential report called Education for Life and Work: Developing Transferable Knowledge and Skills in the 21st Century (2012). I would add to this cohort the workaround Deeper Learning completed from 2014-2016 by the American Institutes for Research.
The skills debate never goes away, so now the next iteration of framework building is upon us. It relies on data mining to an extraordinary degree.
A report called The New Foundational Skills of the Digital Economy was recently released by the Business-Higher Education Forum. It features data analysis completed by Burning Glass Technologies. Burning Glass drew its data set from more than 150 million unique U.S. job postings, dating back to 2007. To repeat: The data set that underlies this skill framework is not surveys, interviews, or research reports. It is driven by the keywords found in millions of job postings.
The New Foundational Skills framework describes 14 subordinate skills that are subsumed within three major domains:
Human Skills

 apply social, creative and critical intelligence. These skills – critical thinking, creativity, communication, analytical skills, collaboration, and relationship building – appear on many lists of sought-after "soft skills," and are still in high demand across the digitally intensive economy.

Digital Building Block Skills

 are critical to many vocations and increasingly useful outside traditional digitally intense job families. These skills are especially useful to current or aspiring functional analysts and data-driven decision makers. These skills include analyzing data, managing data, software development, computer programming, and digital security and privacy.

Business Enabler Skills

 play a synthesizing, integrative role in the workplace. These skills allow the other skills to be put to work in practical situations and include project management, business process, communicating data, and digital design.
According to BHEF and Burning Glass, the evidence of their import is compelling: "In 2017, one or more of the 14 foundational skill areas were requested in 11.9 million job openings – 53% of the 22.4 million total openings that year."
Like many before them, the authors of the New Foundational Skills framework struggle with clearly defining the semantic labels of "skills" and "competencies." I am attracted to the idea that competency indicates how good you are at a particular skill, and that seems to be the direction this framework is taking with the following typology:
Distinguishing Competencies:

Required by specialized practitioners in a domain. They can be learned in hybrid training/on-the-job settings.

Core Competencies:

 Required by most practitioners in a particular domain. These can be learned in programs that align with specific domains.
Baseline Competencies: Required by workers across multiple domains. Can be learned on the job or in introductory courses in programs that align with specific domains.
As an educator, I'm primarily interested in the impact this new framework will have on the work that occurs in classrooms. The authors of the New Foundational Skills focus their recommendations on higher ed, the portal to economic success. You can read the report to analyze all the recommendations, but I am pleased to highlight the following:
Recognize these skills as essential learning outcomes for the 21st century, and of core importance to the success of students and graduates.
Engage faculty and administrators regarding the criticality of these skill sets in the digital economy and society.
Build the teaching and learning of these skills into coursework and overarching curricular goals.
Integrate skills into admissions processes and on-campus student advising.
These recommendations are near to my heart and dear to the mission of the organizations that created the frameworks that have defined this movement over the last 35 years. Colleges and universities, as have become abundantly clear in the last few weeks, need to quickly pivot to a more meritocratic system that rewards learners as much as possible for what they know, not who they know. Basing that system on a vast data set anchored in real-world practice seems like a good idea.
For more, see:
---
Stay in-the-know with innovations in learning by signing up for the weekly Smart Update.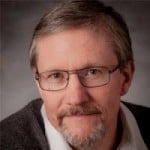 David Ross is a global education consultant and former CEO of the Partnership for 21st Century Learning.