School Counselor, or Student Guide to 21st Century Success?
By: Colin Seale
In 2018, there was a school shooting once every eight days, leading many to question what role school counselors could have played in helping to prevent these tragedies. But it is hard to imagine how school systems can adequately support the needs of students who in 1 out of 5 cases struggle with mental health issues. Couple this with the fact that we have a nationwide shortage of school counselors, counselor-to-student ratios well above the recommended limits and alarming cuts to school counselor budgets leads to a clear conclusion that we are not prioritizing the social-emotional health of our students.
School systems across the country do, however, tend to prioritize any and everything they can do to make sure students are graduating college and career ready. So here's a thought: let's start looking at school counselors as essential resources for equipping lifelong learners for the future workforce. It doesn't take much to realize that high-quality counseling for all students can play as an important of a role for 21st-century readiness as a rigorous curriculum and Career & Technical Education programs.
Because the "soft skills" employers are begging for is frankly, well, hard! The global workforce our students are entering requires students to communicate across lines of difference, so don't be surprised if "knowing how to disagree without being disagreeable" ends up as a skill put on resumes of the future next to mastery of programming languages and technical certifications. Well-funded school counseling programs can have a tremendous impact. Imagine a world where learning to resolve conflicts, manage stress and pressure, and developing resilience was as important as mastering academic standards. Guess what? We're already in this world! Google now ranks emotional intelligence over STEM credentials in their recruiting, and more than one-third of employers are following suit.
Think "mindfulness" is just fluff? Apparently, General Mills, Apple, and Nike don't think so. They recognize the value of improving their workers' ability to focus and make better decisions. No time to teach empathy? Accept the fact that you are willfully under-preparing students since we know 87% of CEOs see a clear link between empathy in the workplace and business success. So if we are serious about equipping students with the critical thinking skills and mindsets they need to remain agile in our rapidly changing workforce, the path is clear: Mind their minds, and acknowledge the powerful role school counselors can and must have in preparing students for 21st-century success.
In that spirit, here are four practical tips for school systems looking to make this essential adjustment:
1) Integrate social-emotional learning into academic content: Change fatigue understandably leads teachers to dread the thought of adding "one more thing" to their plates. But it turns out, asking educators to choose between social-emotional learning and rigorous content is a false choice. I've seen this first-hand with thinkLaw, where we help educators teach critical thinking through real-life legal cases in upper grades, fairy tales in nursery rhymes in lower grades, and training to help teachers make the 21st century transformation from asking "what" and "how to" to asking "why" and "what if." These practices demonstrate how to weave in social-emotional learning with academic content that students need to be future ready. What if students stepped into shoes of multiple stakeholders to analyze "Stop and Frisk" policies and writing a policy recommendation letter to their local police chief? How about if students looked at two incorrect math problems and debated which is more "right" based on inferences and metacognition? And what if we went down to kindergarten to challenge students to engage in conflict resolution activities using nursery rhymes and evaluating the potential hardships of being a blind mouse? These are just some of the practical ways social-emotional learning can be seamlessly integrated with relevant and rigorous content without overwhelming already-swamped educators.
2) Put students at the center of solving their own problems. With limited funding and time for increased school counselor involvement, building emotional intelligence cannot be the sole job of counselors. To sustainably build a school's capacity to develop the 21st-century soft skills students need, consider creating peer mediation, conflict resolution, or kid's court programs that transform students into negotiation experts. There is no better way to train our students for a future where communication across vast lines of difference will be commonplace than to have them start communicating across vast lines of difference right now. This does not require schools to recreate the wheel because there are lots of free peer mediation resources to model a program after. And mountains of evidence suggest that the magic of having students mediate conflicts on their own leads to longer-lasting resolutions and relieve part of the significant disciplinary burden of counselors and school leaders.
3) Let school counselors focus on school counselor issues. By the time you finish this sentence, 2,000 school counselors have been asked to modify a student's schedule. This is an exaggeration, but the reality is that the nationwide school counselor shortage is compounded by the tendency to assign duties to school counselors that are outside of their scope as builders of humans. When we consider the urgent nature of what's at stake for ensuring our students are future-ready, we cannot afford to have school counselors playing the role of registrars and occasional substitute teachers.
4) You can't manage what you don't measure. Understanding whether social-emotional learning is having an impact doesn't require intensive one-on-one counseling sessions with every student. Fortunately, we now have powerful assessments to help school leaders determine the impact of school counselor-led, comprehensive efforts to increase emotional learning. Assessing students at the start of the school year and setting goals both for the overall population and disaggregated student subgroups can help school leaders prioritize this essential set of 21st-century skills.
As you think about the practical implications for shifting your mindset and practices for leveraging school counselors to prepare students for the future of work, remember this: the essential human element is the one thing that cannot be automated. Artificial intelligence and nanotechnology are already changing the world as we know it. But there is no algorithm for the fundamentally human, future-ready necessities of tomorrow that counselors are uniquely qualified to develop.
For more, see:
Colin Seale is an educator, attorney, and critical thinking evangelist. Find Colin on Twitter at @ColinESeale.
---
Stay in-the-know with innovations in learning by signing up for the weekly Smart Update.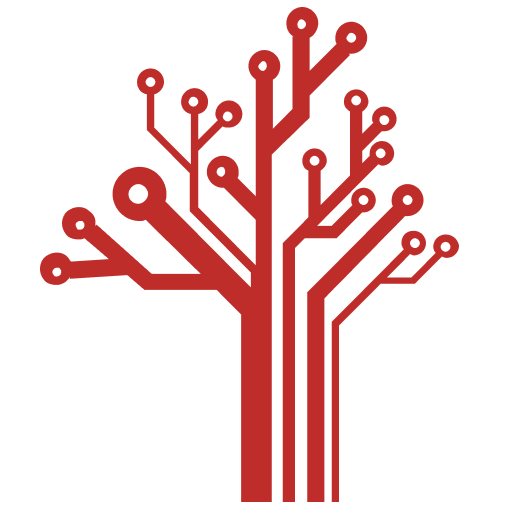 Getting Smart loves its varied and ranging staff of guest contributors. From edleaders, educators and students to business leaders, tech experts and researchers we are committed to finding diverse voices that highlight the cutting edge of learning.