Service Learning: Think Global, Act Local
American educators have long referenced the founding father of the American progressive educational movement—John Dewey—for his pragmatic approach to learning. He was known for many things including learning by doing, reflecting about the learning, engagement, relevance, and students playing active roles in their own learning. However, those were the descriptors, not necessarily the mission. Dewey was driven by the idea that the true purpose of education was to perpetuate and improve democracy. He saw the classroom as an extension of and connection to the real world. He saw schools as potential model communities all contributing to our larger communities – whether those be local, regional, national or even global.
It's with this spirit in mind, that we revisit the world of service-learning (SL). Often called community or volunteer service, SL is not new. However, it has traditionally been relegated to extra-curricular or outside of the classroom environments, activities and experiences. Because of the educational demands of 21st-century environments, the likes of service learning—as well as the mission of Dewey—are emerging in a host of new ways.
Many educators are trying to do more inquiry and project-based approaches, connect more to their communities, allow students to experience relevant and engaging academic work, collaborate with diverse partners and have students address real-world problems or challenges. This is where service learning, like all good pedagogies, can be all-encompassing.
I first became addicted to service learning and how it can transform students' lives as an activities director and leadership instructor 20 years ago. I quickly realized that students were not only aching to do real work that would impact their communities but could also get others to do the same. My students not only learned to participate in their communities but learned that their role was to empower others to have the same opportunities.
Nothing More Local Than School Itself
One way to get started is to take our students' natural and important interest in things and connect them to our either our campuses or local communities. For students, it's an interesting turn to ask them to address how to improve school itself. I did this initially by creating what I called School Improvement Projects to challenge my students. They could improve the campus with something that added to everything from the facilities to the programs. They had to identify the need or issue, create the solution, then find ways to implement (that may have included administrative approval, fundraising, public support). There was no shortage of problems they identified or creative solutions they worked to deploy. They included, but were not limited to, parking, food, isolation, school communication, club opportunities, memorializing students and staff members, student access, career exploration, specialized activities and events, campus cleanliness, staff recognition, student recognition and many more.
Another avenue that has gained a great deal of traction are Redesign efforts. Many teachers are having students redesign how to use the physical spaces in the classroom to positively affect the learning environment. Others are having
Students redesign green spaces, gardens, common spaces or other school facilities in order to get new ideas, as well as to engage students in real-world problems about things that directly affect them. Just Google "classroom" or "school redesign" and see what some are up to around the world.
Schoolwide Service-Learning—A Case Study
Again, instead of just participating in service learning, students can become the conduit for others to participate—thus impacting the learning for themselves and others. Students have traditionally participated in and even coordinated food drives, blood drives, money collection, and others. And they even have done these in partnership with tremendous non-profit partners. The challenge becomes how do we take these beyond season challenges or annual traditions and embed them into the issues of the day that our students, as well as our culture, are facing every day. My best case study to offer is when a group of my students took a negative situation at school head on and redefined themselves, as well as the school. 20 years ago, the school had recently undergone some racial tensions that ultimately produced an investigation from the Federal Office of Civil Rights. While in the midst of this turmoil, I was also approached by a group of students who wanted to include special education students more in their school. The students and I conceived an idea to create a talent show that would feature special education students performing on stage along with the rest of their school peers.
As a result, the Harmony Talent Show was born. In addition to the special education teams and lip-sync performances, this new talent show included a variety of diverse dances (such as traditional Hmong dancing and folk dancing) that highlighted different cultures throughout the school.
This show was an immediate hit and included educational videos related to embracing diversity between each performance.  The entire school saw the show over two days (six performances), while parents and community were invited to an additional evening show. These passionate students, who had wanted to include and expand the experience of special education students, accomplished that and more.
The school went from having an Office of Civil Rights investigation to winning awards from the National Organization Students with Disabilities and the National Association of Secondary School Principals. More importantly, these student leaders had demonstrated to the school and community that their diverse student body was talented, creative, powerful and proud when united. 20 years later, HARMONY is still a tradition at this high school. This is just one example of how students can help to re-define diversity, as well as our other social or cultural challenges.
Partnering Up
The potential for local partners is extraordinary. Most of our local communities have dozens (in some cases hundreds) of nonprofits waiting to partner with our students. Not only can these organizations connect us directly to the service need, but they also have the need for actual work. In addition to old-fashioned volunteer work that might include event contributions, fundraising and more, these organizations often have needs that our students can create, or even lead. For example, our students can help with media, campaigns, promotional materials, educating their peers and school communities and so much more. Educators can contact and create collaborations. Or, in some cases, this can become part of the students' work. I often have had students reach out to local partners and work to establish their own relationships and partnerships. Additionally, there are digital resources that can be applied locally. Three sites to examine for local or regional partner identification are Volunteer Match, Idealist and Hands On Network (volunteer arm of the Points of Light Institute).
Additionally, let's not forget that our schools have great internal resources as well. Our site leaders, staff and colleagues, parents and students all have not only interests and passions in the community, but contacts and resources as well. Indeed, partnership development can be a great way to not only engage, but even leverage all stakeholders – especially district and site leaders, as well as parents and guardians.
This aspect of establishing, creating and expanding our partnership network has many results. First, it move the work forward and establishes much need rigor, relevance, and relationships. But remember that the true mission of SL is not just to volunteer and serve the immediate needs, but to also inform and transform all of us who can ultimately change the conditions that created the challenge to begin with as well. Our SL students will not only transform themselves but hopefully transform others who will, in turn, transform the systems, environment, culture and social conditions.
Initially, most of the student interest in service learning has traditionally come from trying to enhance their resumes and college applications. But once students engage in relevant service, they will be transformed in more ways than just their competitive edge for college or other opportunities.
Here are some more outcomes that will result from not only participating in service learning but more importantly organizing it, facilitating it and ultimately creating the service opportunities for others. Here are just a few of those additional benefits:
Endorphin-boosting:

 That's right. Volunteering and serving others boosts endorphins. It has been scientifically shown to lower depression and stress while increasing brain function.

Partner/Network Expansion:

 SL  introduces students to organizations and partners that affect their lives long-term in many ways. Students will meet mentors and expand their professional networks for life.

Career Development:

 the future of work is highly connected to solving our world's biggest problems. Again, think water, energy, food, health care to name a few. Those who are engaged in addressing these issues will create not only new solutions but new jobs. And they may just create new jobs for others. Dozens of my former students had their careers—both directly and indirectly—impacted by their service learning experiences.

Building Community:

 SL allows all stakeholders to buy into a larger purpose. Much of what our schools suffer from is a series of disconnects. Service learning opportunities and their results not only bring people together but change them. They can put aside their own petty differences and needs while they realize that we can all do good together.
Service-Learning should be an essential part of our more project-based, personalize, digitized and connected schools. Our students are literally waiting to tackle our world's real problems no matter how close to or far away from home. We can transform our schools, our communities and our world – while ultimately transforming each student along the way. Sound corny? Sound too good to be true? Maybe, but is there a better mission for education?
For more, see:
---
Stay in-the-know with all things edtech and innovations in learning by signing up to receive our weekly newsletter, Smart Update.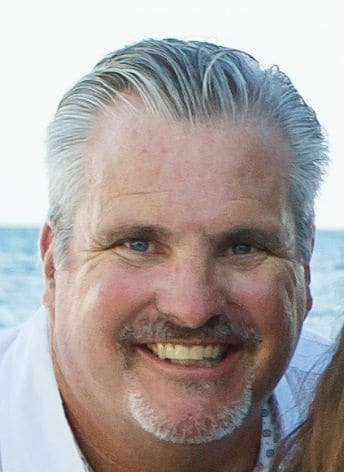 Michael Niehoff is a Getting Smart Columnist. He is a teacher, leader, blogger, and student advocate.