Trauma-Supported Education and Educator SEL Training is Vital for The Classroom
By: Kellie Lauth
Empathy. Resilience. The ability to make time for self-care and manage stress. These are characteristics we want to instill in our youth, yet we often don't practice what we preach when it comes to social and emotional wellness. When we look at the root of why, it becomes interesting. There's an argument as to whether social-emotional learning (SEL) belongs in schools when educators often feel they don't have the support or resources to focus on their own social-emotional well-being. Educators face a number of stressors – they work well beyond the school day and over breaks, pay for classroom materials out of pocket and are underpaid, considering the hours they dedicate to their craft.
To say SEL doesn't belong in schools is preposterous. After all, it is in pre-K, elementary through higher ed institutions where our children acquire knowledge, life skills and prepare for the workforce… or at least, it's meant to be where this all takes place. To best prepare the future workforce, our students, we need to take the time to support educators to balance their own social-emotional wellness and work with school districts to create a nurturing, collaborative environment for both staff and students. Often times, this takes special resources to change mindsets. In order to change our mindset, we must start by making a shift in education values, a shift that brings SEL to the forefront and places it at the same level of importance as tangible academic goals, and standards-based results.
The foundation for sound social-emotional support isn't just a "nice to have" commodity – it's becoming reality and providing hope for many across our nation. The movement for, and focus on, social-emotional wellness is inspiring more districts to offer SEL training and support to educators, who in turn, can better prepare students to thrive under adversity. What exactly does this look like? The best way to anticipate the potential issues educators might face in the classroom is by looking at what's going on in the community.
Identify the Community's Pain Points to Customize SEL Tactics
Every community has its own challenges. Some may be located in a food desert, while others may face high crime rates or drug use. For instance, a major challenge that is plaguing communities across the country is the Opioid Crisis. According to the CDC, opioid use claims the lives of 115 Americans each day. On top of that, the National Child Traumatic Stress Network found that two-thirds of children in the country have experienced a traumatic event by the age of 16, whether they were a witness to violence or were directly assaulted.
Each of these challenges creates stress that affects everyone in the community in some capacity. These numbers are proof that our communities desperately need social-emotional support. The best place to start, with the support of the community, is in the classroom.
How can we ensure that educators and students receive enough support to be successful during the school year? By defining what SEL is and providing access to support, districts are able to create processes to better handle trauma.
Understanding Stress and Trauma to Better Shape the Classroom
Because not all stressors are inherently negative, the response to stress may vary. Responses can be classified in three different ways – positive, tolerable and toxic. If we expect students to achieve certain milestones or meet performance goals on standardized tests, academic leaders must be able to address the stressors and traumas they may face. Schools can prepare their staff and students to respond to stress in a productive, healthy way through the tactics learned in SEL training. On a basic level, SEL sessions explore ways educators can shape the classroom environment to better foster conversation, mindfulness and empathy.
Being at the forefront of this shift to SEL, educators must understand the true biology of teaching and how teaching styles can shape the classroom. Between long hours, tight resources and little in the way of emotional support, educators face a number of stressors themselves. Once educators and their schools can identify community and school-related stressors or crises, they can work to alleviate them. It's important to note that trauma impacts short-term — and long-term — emotional, psychological and neurobiological well-being. While alleviating trauma all together is not realistic, we can foster effective social and emotional management tools that can help educators and students alike, which include:
Introducing effective stress management strategies to promote self-regulation skills that can serve to empower and promote resilience.
Promoting mind-body interventions designed to increase self-awareness and decrease stress.
Discussing the importance of developing a self-care plan to help prevent the effects of stress-based experiences and potential stress-based disorders.
Cultivating a Classroom Environment to Promote Social, Emotional and Academic Learning
To truly cultivate social and emotional wellness throughout a school, districts can learn how to intentionally design classroom and school-wide environments, routines and rituals that promote social and emotional health and well-being for all. Advocating for open communication and promoting stronger self-awareness and self-management are important parts of instilling change. Truly understanding consequences and discussing responsible decision-making in times of stress or trauma can lead to greater social awareness and enable adults and children to develop more positive relationship-building skills.
Understanding how to create environmental conditions, routines and rituals that support these vital learning points ensures that educators and students are armed with the tools needed to face whatever challenges may be prevalent in their classrooms or communities. SEL should truly be a collaborative effort between the community and the school district, thus placing an emphasis on academic goals, as well as social and emotional learning.
What SEL Brings to the School
The benefits of SEL are proving how invaluable social and emotional learning is in the classroom. CASEL reported students who participated in SEL programs showed an 11%-point gain in academic achievement compared to students who did not participate in SEL programs.
While some argue the cost to implement an SEL program or training for educators is costly, it's wise to look at the long-term effects. Columbia University found that, on average, for every $1 invested in SEL programming, there is an $11 return. While there shouldn't be a price on social and emotional wellness, it's more cost effective to proactively address stress, trauma, and SEL in the classroom before achievement and funding take a turn for the worse.
At mindSpark Learning (mSL) we strive to take these actions and bring them to school districts around the U.S., we've already seen some inspiring outcomes.
In particular, we've found that professional development is most effective when tailored to address challenges specific to school districts' communities. educators report feeling better prepared to take on the school year.  They also report that they are more likely to:
Contact potential partners in times of need
Be better prepared to observe a noticeable impact on their students facing trauma
Share the techniques they learned with colleagues
Apply what they learned in their practice in the near future
Educators come away from SEL training with a better understanding of how important self-care is in order to successfully do their jobs. Another idea we hope they take away is the importance of SEL for students, as they strive to help their classroom achieve more from their academic careers. Beyond the tangible changes these educators feel ready to implement, they also often report having more hope. Hope not just for themselves, but for their students and their futures.
The mind shift to support academic, social and emotional learning has begun. Let's unite together, as a community, to offer the resources educators need to curate a safe and healthy classroom environment, provide social and emotional support to everyone within our schools and foster continued academic achievements.
For more, see:
Kellie Lauth is the CEO of mindSpark Learning and the current District STEM Coordinator for the Adams 12 Five Star School District. Connect with mindSpark on Twitter at @mymindSpark.
---
Stay in-the-know with all things edtech and innovations in learning by signing up to receive our weekly newsletter, Smart Update.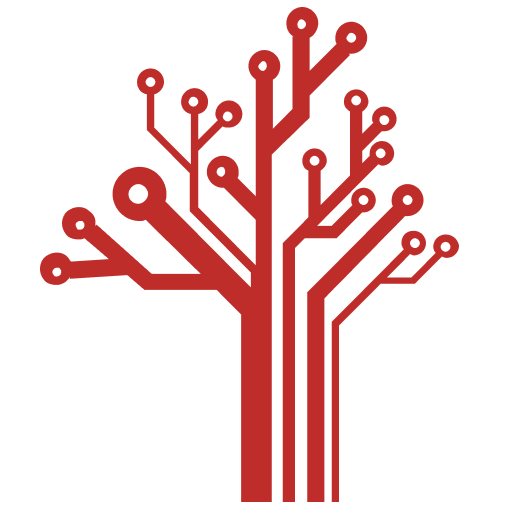 Getting Smart loves its varied and ranging staff of guest contributors. From edleaders, educators and students to business leaders, tech experts and researchers we are committed to finding diverse voices that highlight the cutting edge of learning.