How Music-Making Technology United a Classroom of Diverse High-School Learners
By: Sarah Minette
Music can be a powerful unifier. When you're working with students from incredibly unique backgrounds, music and music making can be a common ground from which they can all communicate—even beyond the classroom.
I'm a musician and music teacher at South High School, a school of 1,850 students located in the heart of Minneapolis, Minnesota. We are part of the Minneapolis Public School District, an urban community rich with multi-cultural refugees and immigrant students, as well as the students who represent our diverse city. Many of the students are first-generation students who are not part of the "digital native" culture that persists in our society. Additionally, many of the students that I work with are Level 1 English Language, meaning they speak little to no English. Therefore, part of my job is identifying educational practices that accommodate their diverse range of learning.
My students create in every class that I teach. I teach Guitar I, II, Beginning Band, Jazz Band, and Music in America which is a combination of Hip Hop, Rock, and Beyond. The students get so excited about their projects that they want to work on them when they're not in the classroom. For a while, we were using GarageBand, but the GarageBand platform only gave them access when they were in school, and from certain computers.
In my quest for a versatile alternative, a colleague suggested Soundtrap, a cloud-based audio recording studio that proved to be the solution we used because the platform worked across devices—smartphones, tablets, PCs and Macs.
Examining an Era in the Cloud
In "Music in America", music is the vehicle through which we examine historical and cultural events. This spring, the students were tasked with creating a podcast based on our unit, "Music Inspired by Events." They needed to choose a historical or cultural event and then look at the music from that era. One group explored the Los Angeles riots in the early 1990s. We used the platform to create a podcast that examined the riots, and the rap music that came out of those events. They took it one step further and connected the L.A. Riots to the protests we have been experiencing here in Minneapolis as a result of the Black Lives Matter Movement. The group researched local artists and the music they have created as a result of the local protests. This project was incredibly powerful because the students made a lot of connections to current events that are impacting their lives.
One of the more powerful aspects of my job is watching students interact and overcome language barriers to create something that is special to them. My classrooms can have up to seven different languages in them, and the students all work together to create.
Every semester in Guitar II, we record an album. We pair up with IPR, a music tech school in Minneapolis. For a day, South students work with professors and final-semester students to record music that the students have arranged or originals that they wrote. The studio records the music in ProTools and sends us the files, which we upload into Soundtrap. From there, the kids do all the mixing, transforming the songs from the raw files into an album with 10 songs.
A Phone, Music Tech and a Lot of Sound
The Guitar II students loved this type of work so much that they asked to do another project. I gave them these objectives for an assignment I called "Soundscapes":
• Identify the sounds that create a sense of place in the classroom, school and home
• Record the sounds for others to hear
• Identify the sounds as natural sounds, human-made sounds or sounds of humans and the environment interacting
• Create a song using the sounds
The idea was to create soundscapes of our school. One day, using their phones, they recorded the sound of the elevator, footsteps in the hallways, ambient sounds, whatever they found interesting. They uploaded the sounds to the cloud and then collaborated to create songs from the sounds.
Because it's a guitar class, they were required to include their guitar. Some students created sound effects while others created a melody. Their recordings were meaningful and intriguing.
Learning From Both Sides of the Desk
One student, Diego, took a thoughtful approach to a song he called, "Doors." In explaining his rationale, Diego said that doors open and close to different sections of a school, which is why every door in his creation had a new and different sound. It was wonderful to see his progress. Diego's efforts were especially memorable for me because it was his first time in a music class.
Even the students who used pre-established loops told me they loved the project because it gave them the freedom to create something unique to them. Students love to collaborate and create music that is theirs. I'm convinced that this type of music project can work in any grade, in any setting.
I've learned it's perfectly OK to let my students teach me. I don't have to know everything about the technology before I weave it into my curriculum. I didn't grow up with this kind of technology, so I just ask the kids for help. Gone are the days of isolating oneself in a practice room while you're creating music.
Sarah Minette has spent over 10 years teaching middle and high school band, and will be completing her Ph.D from Arizona State University this upcoming fall.
For more, see:
---
Stay in-the-know with all things EdTech and innovations in learning by signing up to receive the weekly Smart Update.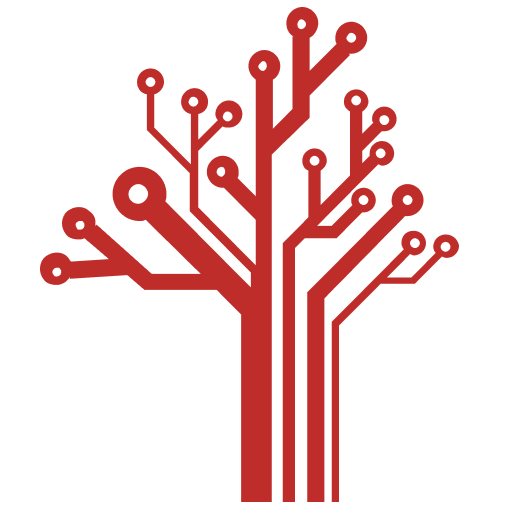 Getting Smart loves its varied and ranging staff of guest contributors. From edleaders, educators and students to business leaders, tech experts and researchers we are committed to finding diverse voices that highlight the cutting edge of learning.