My Daugther Just Graduated HS: 5 Game-Changing Reasons I'm Most Proud of Her Accomplishment Earning a CTE Certification
By: Robyn Bagley. This piece was originally published by LinkedIn.
My daughter just graduated. Like most kids in America, she attended a traditional public high school. It didn't suit her well, as the systems over students approach stymied her passion for learning. A relic of the past, traditional K-12 education by nature of its design impedes students from taking charge of their learning. My daughter was resigned to following the rules of a sit-and-get model where the few decisions she controlled were relegated to limited course choices such as which extraneous electives to endure or how much math to take beyond what's required (as little as possible, as the system taught her she was a failure at it). Bottom line, as a student she had very little control over her education pathway. She did partake of the traditionally celebrated early college avenues by earning AP credit and taking concurrent enrollment classes, knocking out a semester's worth of freshman college credits. These were positive achievements; however, they didn't provide the types of hands-on experience and meaningful career exploration that can empower a student as they embark on their post-secondary journey.
Enter a hidden gem within the system, one with little notoriety that exists far from the limelight, Career and Technical Education (CTE) that is aligned to industry certification. CTE programs still bear the ugly step-child image of the past in a system that struggles to move into the future. While a well-informed movement has emerged to shift this paradigm, skills training programs, if offered, are rarely afforded the positive attention, promotion, or respect they deserve considering the extreme value they can provide to a student's college and career readiness. Traditional course offerings continue to be prioritized, while the actual structure of the model itself places barriers in the way of participating in learning paths that deviate. As a result, far too few students take advantage of skills training opportunities.
Our family was fortunate to have a firsthand understanding of the tremendous opportunities presented to those who pursue and earn career certifications. This is because I founded and served as Principal of a CTE focused, early college charter school (careerpathhigh.org). Armed with knowledge, my daughter chose to pursue a Certified Nurse Assistant (CNA) pathway. A very positive change occurred in her learning engagement at that point. A light was ignited! She transitioned from passive learner, where the education happens to you, to becoming an active participant in her learning, taking control of where she wanted her education to lead her. She successfully acquired her certification, earning college credits to boot. What she gained from participating in a CTE program, she was unable to obtain from any other secondary curricular experience available to her.
While I am certainly proud of her traditional AP and concurrent enrollment accomplishments, I am most proud of her achievement in earning her industry aligned CNA certification. Here are 5 game-changing reasons why.
Empowered Over Learning Pathway:

 My daughter was in control of choosing a pathway directly tied to her college and career goals. In addition, her pathway opened a door to one of her passions, caring for the elderly. She was now able to do something she loved through a skilled occupation.

Ignited Passion For Learning:

 My daughter found daily joy learning new skills in a college-style environment. She had a desire to be there. What was being taught had a relevant connection to her future, thus elevating her sense of engagement as well as her sense of accomplishment.

Hands-on Experience:

 Clinicals (CNAs equivalent of an internship) provided superior training, mutually beneficial to both my daughter and the hosting medical facility. The daily skills training, unlike traditional high school classes, required mastery and provided her with real-world experience. Ultimately, it was the hands-on experience of the CNA program that most directly influenced her decision to enter the medical field and pursue a nursing degree.

College Readiness:

 My daughter is better prepared for college. She received access to the skills and knowledge needed for academic success. Having a CTE opportunity in high school provided her with valuable career exploration prior to entering college. There is no substitute for actual experience to help students discover firsthand whether or not they are interested in or well-suited for a particular career field.

Career Readiness:

 A focused, customized approach prepared her with employable skills right out of high school. Armed with an industry aligned certification in a high demand field, she had more job opportunities and was able to command a much higher wage than her peers. She literally had her pick of where to work, receiving multiple job offers on the spot!
I will repeat what I recently shared in a blog, Blended Learning Leads to More Life Choices – In an economy where jobs and skills are changing rapidly, it's imperative that our children graduate high school with more than the traditional diploma. They need access to opportunities and resources that better prepare them with the skills necessary to face the workforce challenges that lie ahead. We live in an age of unparalleled innovation that calls for equally innovative measures to ensure that students aren't sidelined by skill deficits and educational gaps in the future. High school is a crucial time for laying the foundations to prepare them for the best and brightest futures possible, and today we have the tools to make this happen.
Opportunities like the one my daughter accessed should be abundant and mainstream for all students. Rethinking our approach to education beyond the traditional model is key to empowering learners over their education and career pathways.
Robyn Bagley is President of Rethink Education Consulting, LLC and Founder of Career Path High School. You can follow her on twitter @gallagherrobyn.
For more, see:
---
Stay in-the-know with all things EdTech and innovations in learning by signing up to receive the weekly Smart Update.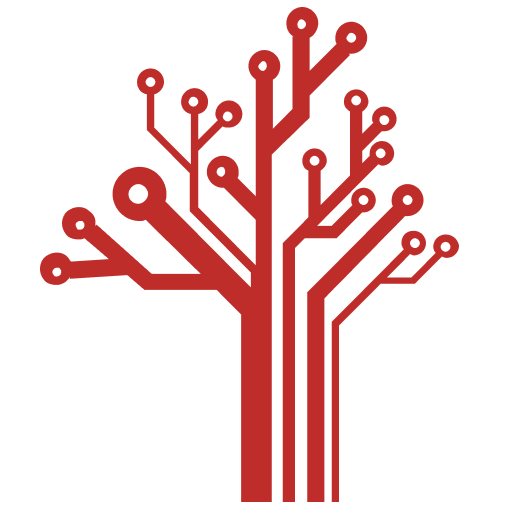 Getting Smart loves its varied and ranging staff of guest contributors. From edleaders, educators and students to business leaders, tech experts and researchers we are committed to finding diverse voices that highlight the cutting edge of learning.