Creating New (and Unexpected) Opportunities for Equity
Feature image: Former Woodland Hills football star Wes Lyons (right) oversees a sale at Cakery Square, a new bakery that he co-owns in Homestead. 
By Jason McKenna
One of the greatest opportunities afforded to me as the Director of Education for Robomatter is the chance to engage with educators all over the world. It turns out, that in all corners of the globe – including here in the US – the pervasive problem of equity in education is real and growing.
In search of answers to such a big and complicated problem, some equity and achievement researchers focus on race and all its implications. Others look to a faster-growing gap – the "poverty" achievement gap – for clues. And yet, after combing through research and traveling the globe, solutions to such a disturbing trend may actually be revealed in a bakery in Pittsburgh, PA, decorating cupcakes.
"I wanted to work at my dream job," Wes Lyons said, "I wanted to play for the Pittsburgh Steelers." Before becoming the creator of The Pursuit educator program and author of The Pursuit with Patience, Lyons achieved an ambitious dream, and is quick to point out how common and engrained the "success through sports" path is in underserved communities; mimicked over and over by those areas' youths who view sports as the most viable escape.
As a college football star who also found success in the NFL, Lyons lived the sports dream, but pushed himself to create a difference far beyond it. He parlayed the sports success into an opportunity to provide local youth with alternative options and skills they could use to define success.
"Growing up, my mom had to work 3 jobs, so she never had the time to teach me things that we would now call 21st century skills. When they are presented in schools, often it is not done in a way that the students can relate to," Lyons explains. "That's why I created my program NAME, I can bring instant credibility to the students because of my background in sports and also because I came from the same community that they did."
Lyons comments about the importance of authenticity and the power of social factors that can be seen in many of life's arenas, including STEM, where issues of perceived – and real – accessibility, applicability and motivation are pervasive. Educational thinker Mark Guzdial offers a solution that mirrors Lyons.
Guzdial writes about the concept of "a community of practice" in his Learner-Centered Design of Computing Education: Research on Computing for Everyone.
Situated learning helps to explain why we can't fix ills in the computing industry through teaching. Sometimes, practitioners will suggest "we can get programmers to use this paradigm (e.g., object-oriented programming), if we just teach it to them from the start," or "most programmers have these bad coding habits, so let's teach students to program differently from the first class." That doesn't really work because students want to learn what's really used. Students want to know what is in authentic practice. They're not interested in learning the things that aren't being used yet. They want to join the community of practice, not create a new kind of practice. Students are less likely to study CS if they don't see people like them succeeding in CS, if they don't see value in learning computing, if they don't see that they will be welcomed, or if they don't think it fits into their view of themselves in their community.
Guzdial's discussion of a community of practice has applications far beyond CS education. Lyons drew these very same conclusions about social pressure and the need for important subjects to be integrated into existing frameworks students might actually embrace. But in considering his ingenuity at reaching students, it could be argued that presenting true, paradigm-shifting authenticity is beyond schools and the classroom, which brings us back to the cupcakes.
"When I first started 6 years ago, I was the 'sports guy'," Lyons admits. "But then, I became an author, and then I started creating curricula and it gave me more ways to relate to more students."
But Lyons didn't stop there; he reached students outside the sports field and the classroom. He turned his enterprising abilities into a viable business in his hometown while using that venue to share his savvy and enterprising wisdom.
He built a thriving bakery – complete with a thriving workforce.
"At the bakery, we are very diverse and I value their opinions about what they think would help the business," Lyons says. "It also gives me an opportunity to talk about money and finance with them, as it relates to building a business and the paycheck they are taking home."
Engaging with business owners and providing students with opportunities at Cakery Square is an innovative way to establish relationships and authenticity with students; a profoundly creative way to combat the poverty and racial achievement gaps for students. But what about those teachers that do want to do more during the school day? Teachers can't change what they look like and their life experiences. But, they can change their awareness. ­
"Culturally Responsive Pedagogy is not about what you are teaching, but it is instead about how you are teaching it and the audience that you are teaching it to," says Dr. Philip Woods (@pk_woods), a high school principal at West Mifflin High School, equity coordinator and a strong and compelling voice in the conversation around equity  in education. "The essential question is, how do I connect instruction to the relationships I am trying to build with my students? In education, there are barriers to learning. My goal, as an educator, is to break down those barriers. The first step in that is to get students to trust you, so they can begin expressing to you their thoughts, interests and goals."
Any successful school intervention needs to include training and support for teachers. Culturally Responsive Pedagogy applies that same concept to the greater issue of equity that we have been describing, and Dr. Woods only further emphasizes how vital it is for teachers to be aware of these, often less noticeable, dynamics.
"Students in classrooms where the teacher doesn't look, talk or resemble them in any way… often they will just shut down. I refer to them as imploding. They won't cause trouble or be boisterous, but if they know they just sit there quietly, they will be left alone, and that is what they want because they feel no connection to what is going on inside of the classroom."
For more, see:
Jason McKenna is the Director of Educational Strategy at Robomatter, Inc. Follow him on Twitter: @McKennaJ72
Feature image by Tory Parrish, 535MEDIA; first published on TribLive.com.
---
Stay in-the-know with all things EdTech and innovations in learning by signing up to receive our weekly newsletter, Smart Update.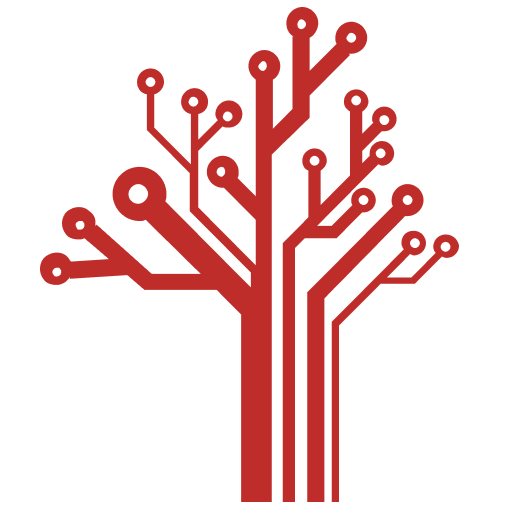 Getting Smart loves its varied and ranging staff of guest contributors. From edleaders, educators and students to business leaders, tech experts and researchers we are committed to finding diverse voices that highlight the cutting edge of learning.