Reflections on the ASU+GSV Summit: Injecting Innovation into Charter Schools Through Public Charter School Boards
By Nina Rees, Tom Vander Ark, Nick Driver, and Carrie Irvin
For the past nine years, Arizona State University and venture capital firm GSV have hosted an educational technology conference that looks at future trends and connects investors to educators, with the ultimate goal of improving student outcomes. This year's ASU+GSV Summit in San Diego offered a wide array of sessions and speakers focused on elevating innovation in education and inspiring action among its 4,000+ attendees. We left the summit sufficiently inspired, and reminded of how much work there is to do if we are to see the dramatic improvements and innovations in PK-16 education that we know we need to ensure that students are prepared for a secure and productive future.
From our different seats in the education ecosystem, the four of us work closely and interact regularly with charter schools–their leaders, staff, board members, and stakeholders across the sector. We were energized by our time at ASU+GSV, but were also struck by a disconnect between the urgency, energy, and excitement in the room and the daily work going on in many charter schools.
Unlike traditional public schools, most public charter schools are governed by a nonprofit volunteer board. This is perhaps the most disruptive, innovative feature of charter schools: they operate outside the political incentives and boundaries of traditional school systems, and they are governed by groups of citizens who are accountable to the authorizer, the taxpaying public, and most importantly to the students and families in their school. Because they are not part of large and often unwieldy systems, charter schools can be more innovative, more nimble, and more responsive to both the needs of their students, and the changing nature of the world into which those students will graduate.
Our collective research and experiences across the country underscore another truth: most of the thousands of people serving as charter school board members, and leaders, bring talent and expertise to the board, but may not have the time or access to see the big picture. They are generally focused on their individual school rather than the scale of the challenge, the size of the achievement gaps, and the relatively slow pace of progress in student outcomes. In addition, many are not in professions or positions that expose them to information about the magnitude of the current and coming shifts in the economy, the kinds of jobs that will drive economic growth and revival, and what skills and competencies today's students need to become tomorrow's workers, and tomorrow's leaders.
They may not have the opportunity to go to ASU+GSV Summit or similar gatherings to understand how exciting ideas in education, technology, and innovation can positively affect their schools. They also may not have the information needed to understand what's needed to drive dramatic improvement in education outcomes, what's possible, and how to align the most effective solution for their schools with the realities of their budgets and capacity.
Bolstering charter school and CMO boards with new talent and with information about innovation and opportunity could be an incredibly powerful lever to address that disconnect. Charter boards are ultimately accountable for school performance and student outcomes. Empowering board members to gain this perspective and expertise will deepen the partnership between board members and staff, and allow schools and CMOs to hone their vision of what is possible, as well as set a strategic course to get there.
Our interactions with Summit participants and speakers led us to wonder how powerful it would be if we could connect these entrepreneurs and innovators to public charter school boards around the country. Imagine what could happen for students if each, or even most, of the more than 4,000 attendees were to join the board of a public charter school, bring her/his skills and experience and wisdom and passion to bear, and make it her/his personal mission to do whatever it takes to dramatically improve quality, equity, and outcomes for that school. That would be a pretty powerful way to channel the energy around innovation, edtech, investment, disruption, and capital of all kinds in ways that directly and immediately impact students.
Since it is not practical to hope that all education entrepreneurs will join a public charter school board, we might also suggest that these talented edupreneurs find other ways to help connect charter school leadership into their networks. A few ideas:
Sponsor a charter school board member or school leader to attend convenings like ASU+GSV
Provide work-based learning experiences for students in public charter high schools (such as job shadows, internships, and apprentice programs)
Partner with schools to support out-of-school entrepreneurial learning experiences
Encouraged by their boards, charter schools can also proactively connect to the innovation economy in ways that can directly help their students:
Identify convenings that board members can attend, such as ASU-GSV, SXSW EDU and the National Charter Schools Conference.  Ask a board member to attend one, or to connect the board with someone who has, and report back to the board with ideas for discussion and action
Seek partnerships with businesses that verify competencies and provide work-based learning opportunities
Ask board members to read reports that focus on the future of work, and set aside board meeting time to discuss how to use the information to drive innovation and improvement in the school; such reports might include Getting Smart's Ask About AI: The Future of Work and Learning, America Succeeds' The Age of Agility, and MyWays from Next Generation Learning Challenges
Hold a school community conversation to reconsider your student learning goals; see KnowledgeWorks' Facilitator Guide to Redefining Readiness and Battelle For Kids' Portrait of a Graduate
Visit good schools, particularly those with a focus on design, entrepreneurship, and new Career and Technical Education pathways (see 100 middle and high schools worth visiting)
We left San Diego both inspired and also sobered, knowing there is still much to accomplish, and that the hard-working people on the front lines running schools cannot do it all themselves. As we look forward, we are confident that both current and future charter school board members will be able to further empower and support their schools by driving innovation and improvement in their own environments, and in PK-12 education at large.
Nina Rees is President and CEO of National Alliance for Public Charter Schools. Connect with her on Twitter @Ninacharters.
Tom Vander Ark is CEO of Getting Smart. Connect with him on Twitter @tvanderark.
Nick Driver is Board Chair of Education for Change Public Schools, and VP, Strategic Development of CSMC.
Carrie Irvin, CEO and Co-Founder of Charter Board Partners. Connect with her on twitter @carriecirvin.
---
Stay in-the-know with all things EdTech and innovations in learning by signing up to receive the weekly Smart Update. This post includes mentions of a Getting Smart partner. For a full list of partners, affiliate organizations and all other disclosures, please see our Partner page.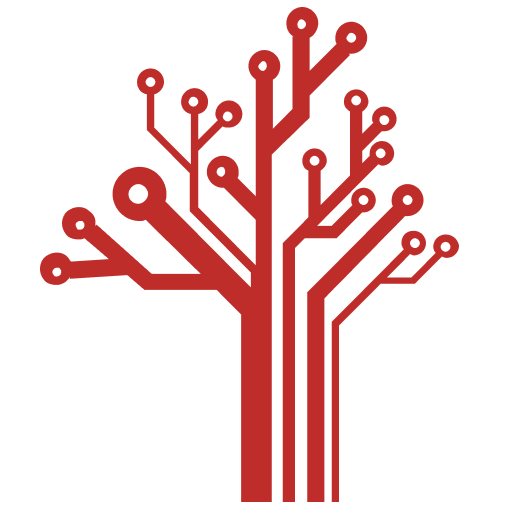 Getting Smart loves its varied and ranging staff of guest contributors. From edleaders, educators and students to business leaders, tech experts and researchers we are committed to finding diverse voices that highlight the cutting edge of learning.