How Writing and the Arts can Contribute to Beautiful, Meaningful International Projects
Only connect! This famous exhortation made by novelist E.M. Forster in the early 1900s resonates for 21st-century educators as they begin to realize how important international student collaborations are in creating successful global citizens. The National Education Association agrees, insisting that American students "begin developing a deeper understanding of the world's economic, social, and political issues. Global competence in the 21st century," they remind us, "is not a luxury, but a necessity.'
It seems logical that international projects can play an important role in teaching our students about the world. What to base these projects on, though? A lot of attention has been given to the idea of students collaborating on global issues such as water shortages and hunger. Good ideas—but remember that more possibilities exist; possibilities that might resonate more deeply for you if you stress creativity in your classroom.
Why not base an international project on writing and the arts? As Asia Society notes, "the arts play a critical role in shaping a student's worldview in ways that are at once deeply personal and universal. The exploration of dance, music, theater, and visual arts allows students to experience their own culture and to meet other cultures and traditions in unique and inviting ways." Connecting students across borders by using writing and the arts may be the perfect way for the creative educator to develop global competence in students. Here are two examples of success for you to consider:
A few years ago, Dr. Susan Gay Hyatt created the Children of Conflict program, connecting students from G-Star High School for the Arts in West Palm Beach with their peers at the Center for Children's Theatre Development in Pristina, Kosovo to collaborate on the creation of a performance piece about living in the shadow of conflict. At that historical moment, Kosovo was asserting its independence from Serbia, and as conversations on the project's online discussion board focused on that topic, nastiness arose between students who were ethnically Serbian and those who were ethnically Albanian. The American students, for their part, struggled to understand the history of the animosity they were witnessing. At one point, an American student chastised her international peers for their strong opinions and told them they should "just learn to get along."
Here was an example of what Kwame Appiah means when he argues that "the most fundamental level of disagreement occurs when one party to a discussion invokes a concept that the other simply doesn't have. This is the kind of disagreement where the struggle is not to agree but just to understand." Both Albanian and Serbian students immediately responded to the American girl, providing her with a quick and intense history lesson. She ended up apologizing for her ignorance and attitude. Real, albeit uncomfortable, learning took place that day.
Another example: This year, at North Fort Myers High School for Arts and Media, teacher Ashley Monastra is connecting her animation students with high school students at SMP Kartika Siliragung School in East Java, Indonesia. The Fort Myers school has a large budget for art supplies and electronics, including a 3-D printer. The Indonesian school has only 25 students and no arts programs at all. The only advanced technology in their small schoolhouse is one laptop and one projector; the teacher connects to Ms. Monastra by accessing Facebook on his flip phone. Taking these differences into account, Ms. Monastra created a collaborative project in which the Fort Myers students are designing robots, creating backstories and model sheets for them, and sending this information to the Indonesian students. With colored pencils donated by Ms. Monastra's class, those students are coloring the robots, having learned about texturing from a tutorial created by Ms. Monastra. Finally, the Fort Myers students will electronically texture the robots as described by their partners and send the final products back to Indonesia. Java has a small 3D animation industry, and this project will give the Indonesian students some basic 3D knowledge and skills. The Fort Myers students, in the meantime, will learn about Indonesia, and they'll learn to take orders remotely from an international "client."
Ms. Monastra is also taking an extra step: in addition to sending colored pencils, she and her students are soliciting donations of art supplies from the larger school population to send to SMP Kartika Salirigung School. They are moving beyond simply knowing that poverty exists in Southeast Asia to engaging personally with Indonesian young people to tap the creativity they possess despite their poverty—and then they're taking action to address the lack of materials that prevents those students from finding a voice—and perhaps gaining employment—through art.
Through examples like these, we learn that when young people use writing and the arts to connect across borders, many benefits accrue. Here are four of the most important:
1) Students learn about another culture from the perspective of its young people. Often, what they learn contradicts the messages they have absorbed from movies, the media, and other narratives that claim to define a country or a culture. Their exchange initiates a cross-cultural conversation, prompting questions and answers from both groups.
2) Common ground is established. As participants recognize the similarities between themselves and others whom they once considered so different, their common humanity is made apparent.
3) Empathy is developed. As students communicate—using Skype, email, discussion boards, and the like—they experience the world through each other's eyes. They put themselves in each other's shoes.
4) Students learn to communicate clearly. Because they are collaborating with peers from another culture, who may speak another language, students must consider how they word their messages, what slang they're using, and what they're taking for granted when they talk and teach about the US.
So, give it a try: when you engage in an international project, take inspiration from these projects and base yours on writing and the arts. The process will be meaningful, the impact will be great, and your students will never forget the experience.
For more, see:
Cora Bresciano is the Co-Founder and Co-Executive Director of Blue Planet Writers' Room. Follow her on Twitter: @BluePlanetWrite
---
Stay in-the-know with all things EdTech and innovations in learning by signing up to receive the weekly Smart Update.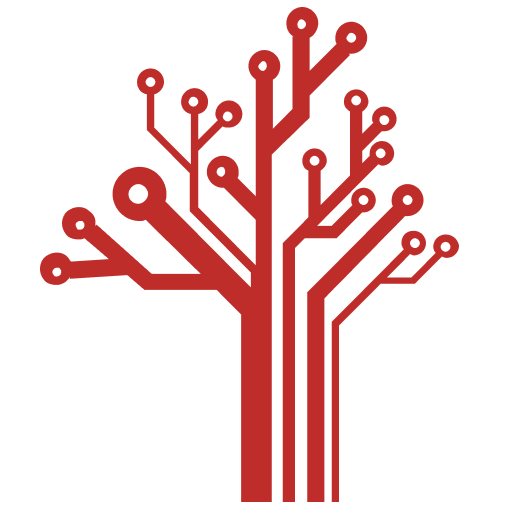 Getting Smart loves its varied and ranging staff of guest contributors. From edleaders, educators and students to business leaders, tech experts and researchers we are committed to finding diverse voices that highlight the cutting edge of learning.